Texas Gone Wild: The Year in Fowl (and Other Animal) News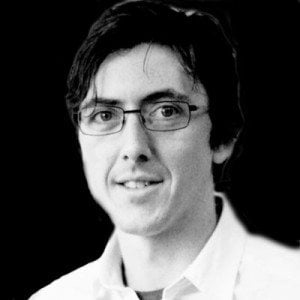 Each month this year, we've devoted a page of the magazine to stories of odd news and eccentric people covered by local media outlets across the state. Over the last year, Strangest State has brought us two stories about giant chairs in someone's front yard, two cases in which living people grappled with having been erroneously classified as dead, and conspiracy theories surrounding mysterious highway striping and Wal-Mart closures.
The biggest trend in our coverage, though, has been animals — biting, kicking, rotting, reading, running pets and pests that have kept us sent us running for cover, for our cameras, or for the Rodenator Pro varmint detonator.
Here, then, are 14 of the biggest little stories about animals in Texas this year:
Hollywood Park // The family of late Hollywood Park Mayor Bill Bohlke spent the last two years lobbying, apparently in vain, for Atascosa County officials to investigate Bohlke's 2012 death as a cold case, rather than stand by the long-unquestioned conventional wisdom: that Bohlke was fatally trampled by an angry 500-pound donkey. Bohlke's widow managed to secure a court order to exhume the mayor's body for a proper forensic examination—he'd been buried without one, the San Antonio Express-News reported, because the local morgue was full—but per the judge's ruling, the family must pay for the procedure. The family's fundraising campaign—"Help us get the body of Bill Bohlke exhumed!"—had raised $575 by late October, when, according to News 4 San Antonio, Tonia Bohlke was shocked to find a fresh layer of sod at her husband's gravesite. Without alerting Bohlke's widow, the county had apparently exhumed his body. County officials wouldn't comment except to say that an investigation is ongoing. The family's lawyer, Edgardo Baez, explained: "This is a very peculiar case."
Jasper // A record half-ton alligator was discovered in the Rayburn Country Resort, the Jasper Newsboy reported, when game warden Morgan Inman noticed kids throwing rocks at it. Harley Hatcher, "a nuisance hunter and a star on Swamp People who lives in Fannett," was called in to dispatch the gator, but circumstances required Inman to subdue the beast before Hatcher's arrival. "It required several shots," the Newsboy explained, "as it was moving and Inman could not get very close to it as aggressive as it was acting."
Socorro // The scourge of Socorro has been struck from the lunch menu, KVIA-TV reports: "The 'taco dog' is no more." Despite somehow "meeting all the nutritional requirements" for school lunch, according to a Socorro ISD spokesman, the lonely weiner dressed in nothing but a hard taco shell proved so unpopular among elementary school students that the district was forced to cancel its misadventure in fusion cuisine after just one day. "Taco blasphemy," the El Paso Times called it. If there is a bright side to this sorry episode, it may be found in a school nutrition working group inspired by the affair, which plans to remove sugar-delivery vehicles such as pan dulce, French toast sticks and Pop-Tarts from the menu, too.
McAllen // Marc Fantich, founder of McAllen-based Fantich Media Advertising Agency, was charged in March with burglary of a vehicle after police say he took keys, a checkbook and a radar detector from a Cadillac parked in the driveway next to his. The neighboring house belonged to Fantich's ex-wife, The Monitor reported. The Cadillac belonged to her boyfriend. Further damage to the car included spilled tea on the driver's seat and raw shrimp scattered throughout. The car's owner, Eduardo Canales, told police that some of his clothes had been removed from the trunk and replaced with more raw shrimp. "Not until the next morning did Canales find the briny surprise," wrote the Monitor.
Granbury // "[W]ith adrenaline pumping through his 9-year-old veins," D.J. Pritchett ran from his home after discovering a rattlesnake in the living room in late March. The scare happened just before April Fool's Day, but the Hood County News reported that it was no joke: "April Fool's Day tricks don't usually have fangs, rattlers and a diamond-shaped pattern." When first discovered in the house, the western diamondback "was stretched out, as if relaxing in front of the television"—at least until D.J.'s father dispatched the intruder with a shovel. "It managed to coil up one last time, for old time's sake, before dying," the News reported. "It was about 15 inches long."
Lamesa // Startled awake by some loud noise one night in mid-May, high school principal Chris Riggins and his wife were surprised to find a bull joining them in their bedroom. "First reaction is, 'No, really?' And then I'm like, 'Yeah, it really happened,'" Riggins told KCBD-TV. Riggins suspects that the bull—which spent 20 minutes in his bathroom before showing itself back out of the house—had wandered in from a neighboring pasture. Frightening as the experience was, Riggins counts the unannounced visit from this gentle giant as just another part of country life, and said the bull's touch was surprisingly light: "Poked a little hole in the wall. The doors weren't even tore up real bad," he said."
Fred // Charles Crosby of Newton County was bitten by "at least two snakes" while trying to help his sister, who'd heard snakes rattling in the walls of her trailer. "I only knew of two that I laid eyes on, but when I got struck on my right ring finger, that's when I knew it was more than two," Crosby told KTRE. After his harrowing run-in with the creatures, Crosby was asked by authorities to help identify the snakes. A game warden enlisted "famed alligator catcher Gary Saurage" to determine the type of snake. "I've got two different snakes with me, two different ones," Saurage told Crosby, who no doubt appreciated the zoology lesson, before opening a "huge, black rectangular storage box containing a live canebrake rattlesnake" and, presumably, a second snake unidentified by the reporter. After searching the trailer, Saurage and the game warden were unable to find the snakes.
Midland // In preparation for this year's Fourth of July festival, Midland took no chances. "City officials summoned a 'Rodent-ator,' which, according to Director of Animal Services Paul O'Neill, flushed the [prairie dog] tunnels with an explosion, stunning the critters and entombing them in their burrows," according to the Midland Reporter-Telegram. Within days, though, nearly all the holes had reopened, and word of the attempted slaughter prompted widespread calls for compassion and petitions. Prairie dog enthusiasts now hope to turn the furry pests into an underground tourist attraction, and have enlisted Texas Parks and Wildlife biologist Matthew Overstreet to help devise a plan. Overstreet told the newspaper he hopes to move fast. "As soon as we come up for air, I'll try to sit down and schedule a meeting with the city."
Midland // The peacocks in Trinity Estates are now officially everybody's problem, following a contentious municipal court decision in August. George Lohmann had been brought before the court for his alleged complicity with at least 70 "offensive animals at large," but a jury determined that although Lohmann has fed the birds, he was not responsible for their behavior. Now residents can only watch helplessly as the muster of vibrant peafowl runs amok through their once-charming west-side neighborhood. "I open up my back patio door, and I used to listen to [Lohmann's] windmill and listen to the donkeys and listen to the peacocks bray, and I thought I was in heaven," Midland County Commissioner Randy Prude told the Midland Reporter-Telegram. Today, Prude said, it's a different story. "They eat every plant that we plant and they leave great big globs of poop down on our flagstone patio."
Freer // KRIS 6 News called it "the very definition of a freak accident." While working a call at the Days Inn, Freer police officer Tomas Hinojosa was bitten by a headless rattlesnake. The ordeal began simply enough. Summoned to remove the motel's uninvited guest, Hinojosa caught the snake with his snare pole, then stabbed it and sliced off its head. A bystander asked Hinojosa to slice off the rattles as a souvenir, and the officer obliged. As Hinojosa bagged the remains for disposal, the head of the doomed viper exhausted itself by clamping its jaw around the officer's little finger. "It was one of those freaky deals 'cause it was dead," Hinojosa told the Alice Echo-News Journal. As his fingertip turned a deep and troubling shade of purple, Hinojosa was rushed to a hospital intensive care unit and treated for the venom. Hinojosa has since recovered, but says that night left him with a lesson he won't forget. "Just 'cause something is dead doesn't mean it's not going to react," he said. "I learned the hard way."
Fort Worth // Sycamore Creek Golf Course has gone to the dogs… on a train! The "unusual sight," reported KXAS in Dallas, is the brainchild of 80-year-old Eugene Bostick, a retired Union Pacific employee, and his 86-year-old brother Corky. The brothers Bostick spent the dog days of summer pulling Eugene's nine adopted strays in a train of open-topped barrels behind his tractor. "One day I was out and I seen this guy with a tractor who attached these carts to pull rocks," Eugene explained to the Dodo. "I thought, 'Dang, that would do for a dog train.'" He settled on a name — "the dog train" — and assigned a train car to each of his lucky pups, and the rest is adorable history. The doggone fetching sight kept golfers entertained all summer and has charmed the national media, too. Corky told KXAS he figures the twice-weekly ritual has been good for his health: "My wife said if I didn't get up and do this I'd be dead. And I really would."
Brenham // There's a new reading coach at Alton Elementary School with a very specialized skill set. "Stumpy's job is to listen," the Brenham Banner-Press reported, "and he does it well." Stumpy is a rescue dog delivered to a local no-kill shelter with his siblings after his mother was hit by a car. After passing a series of behavior tests, the brown-eyed mutt with floppy ears was invited to the school to help uncertain readers build their confidence. "Reading to Stumpy is nonthreatening because Stumpy doesn't correct the students when they make a mistake," teacher Melanie Hewett-DeAeth told the paper.
Round Rock // Huey, Dewey, Louie and Emmitt excused themselves from the backyard and took a stroll through their quiet suburban neighborhood, prompting a high alert from Round Rock police, who warned that the emus were "highly dangerous." Owner Lori Kessler said she returned home to find the backyard gate open and the flightless birds missing. "They're characters. I've got baby pools in the backyard where they plop down and they do this little Zumba dance in the morning when they're running around in the yard," Kessler told Austin's KVUE. After a brief moment of social media celebrity, the birds were corralled and returned home. "This is not the Round Rock Police Department's first rodeo when it comes to lassoing unconventional animals on the run," KVUE reported. "In April, police had to track down a loose buffalo."
Sugar Land // Godzilla had nearly reached the back door of Babies "R" Us at the First Colony Commons shopping center when Christy Kroboth arrived in response to a call for help from Sugar Land police. The 50-year-old, 800-pound alligator was no match for Kroboth, a dental assistant and state-licensed alligator hunter. Kroboth blindfolded Godzilla with a blanket, then sat on his back. But the beast kept fighting as shoppers and reporters from Houston's KPRC gathered to watch. Godzilla's jaws were too big for Kroboth to hold shut, and he bucked Kroboth and an officer from his back. At length, Godzilla was tamed, taped at the jaw and loaded, with a forklift borrowed from the nearby Home Depot, into a truck. The gator will "live out his life" at an alligator farm in El Campo, the station reported, while "[Kroboth] is glad to still have her life!"