Strangest State: A Christian Burger Challenge and a Roadside Sign from Jesus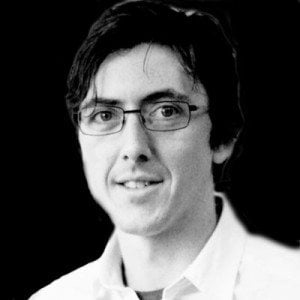 A version of this story ran in the August 2015 issue.
Strangest State is a recurring feature on local news you might have missed from around Texas. From profiles of small-town doctors to monstrous swamp creatures found by local kids, they're stories that don't fit… anywhere, really, but we want to be sure don't go unnoticed. Got a local oddity or some small-town news to share? Tips are welcome at [email protected]
Brownwood // The Christian Soldier Burger challenge is turning heads at Emanuel Chapel United Methodist Church's monthly Hamburger Day. The burger features 2 pounds of meat with cheese and the usual burger fixings piled between buns, and towers as high as a 12-ounce Coke can. "The challenge entails the cheeseburger consumption coupled with a double order of fries," the Brownwood Bulletin reported. Failure to finish the meal requires a $25 donation to the church. Pastor Danny Pelton said the Christian Soldier Burger promotion was meant to be something "Brownwood people can kid each other with," though nobody has attempted to tackle the burger so far. Pelton told the Bulletin that prayer would be his only hope of emerging victorious. "That really would be my strategy," he said.
Irving // After receiving 153 robo-calls from Time Warner Cable meant for Luiz Perez, Araceli King sued the communications giant and won a $229,500 judgment. King warned company representatives that they had the wrong number, then asked to be placed on a do-not-call list, but the calls continued for months, according to Reuters. A federal judge in New York cited the company's "particularly egregious" behavior in awarding $1,500 per call—74 of which came after King filed her suit.
Hawkins // The large purple and gold sign on U.S. Highway 80 announcing "Jesus Welcomes You to Hawkins" has drawn the ire of the Wisconsin-based Freedom From Religion Foundation, which wrote the city asking that the sign be removed from public property. In response to the June letter, reported KLTV, Hawkins residents doubled down on the message, staking miniature versions of the sign in their yards and printing T-shirts bearing the same message and colors. "They took prayer out of schools. They're trying to remove mangers from lawns, the Ten Commandments from the courthouse. Enough is enough," Rhonda Lane told KLTV. In a town forum, Mayor Will Rogers defended the sign's placement with a thought experiment. "What violation is it for someone to welcome you into a town? If you don't believe that Jesus existed then he would be fiction," Rogers said. "If he's fiction, and you want to remove his name from everything, then you have to remove every fiction name from across the country. That means we couldn't say 'Superman welcomes you to town.'"
Fred // Charles Crosby of Newton County was bitten by "at least two snakes" while trying to help his sister, who'd heard snakes rattling in the walls of her trailer. "I only knew of two that I laid eyes on, but when I got struck on my right ring finger, that's when I knew it was more than two," Crosby told KTRE. After his harrowing run-in with the creatures, Crosby was asked by authorities to help identify the snakes. A game warden enlisted "famed alligator catcher Gary Saurage" to determine the type of snake. "I've got two different snakes with me, two different ones," Saurage told Crosby, who no doubt appreciated the zoology lesson, before opening a "huge, black rectangular storage box containing a live canebrake rattlesnake" and, presumably, a second snake unidentified by the reporter. After searching the trailer, Saurage and the game warden were unable to find the snakes.