Strangest State: Death by Donkey, Popular Plots and Meth by the Mail
Notes from far-flung Texas for January 2015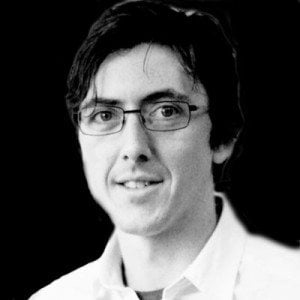 A version of this story ran in the January 2015 issue.
In this month's issue of the Observer, we're debuting "Strangest State," a recurring feature on local news you might have missed from around Texas. From profiles of small-town doctors to monstrous swamp creatures found by local kids, they're stories that don't fit… anywhere, really, but we want to be sure don't go unnoticed. Got a local oddity or some small-town news to share? Tips are welcome at [email protected]
The family of late Hollywood Park Mayor Bill Bohlke spent the last two years lobbying, apparently in vain, for Atascosa County officials to investigate Bohlke's 2012 death as a cold case, rather than stand by the long-unquestioned conventional wisdom: that Bohlke was fatally trampled by an angry 500-pound donkey. Bohlke's widow managed to secure a court order to exhume the mayor's body for a proper forensic examination—he'd been buried without one, the San Antonio Express-News reported, because the local morgue was full—but per the judge's ruling, the family must pay for the procedure. The family's fundraising campaign—"Help us get the body of Bill Bohlke exhumed!"—had raised $575 by late October, when, according to News 4 San Antonio, Tonia Bohlke was shocked to find a fresh layer of sod at her husband's gravesite. Without alerting Bohlke's widow, the county had apparently exhumed his body. County officials wouldn't comment except to say that an investigation is ongoing. The family's lawyer, Edgardo Baez, explained: "This is a very peculiar case."
Stephenville // Demand for new plots at the expanding West End Cemetery has outpaced the city's best-laid plans. Per the Stephenville Empire-Tribune, a crowd of prospectors braved freezing temperatures to line up well before the cemetery opened on the morning of Nov. 12, hoping to secure prime real estate for their eternal homes. "We thought we'd have, at the most, five people," Butch Lovvorn told the Empire-Tribune. "We've tripled that already."
Jasper // A record half-ton alligator was discovered in the Rayburn Country Resort, the Jasper Newsboy reported, when game warden Morgan Inman noticed kids throwing rocks at it. Harley Hatcher, "a nuisance hunter and a star on Swamp People who lives in Fannett," was called in to dispatch the gator, but circumstances required Inman to subdue the beast before Hatcher's arrival. "It required several shots," the Newsboy explained, "as it was moving and Inman could not get very close to it as aggressive as it was acting."
Lubbock // The Lubbock Avalanche-Journal's advertising department did brisk holiday business, according to the Lubbock Avalanche-Journal. The newspaper's Thanksgiving edition included a whopping 800 pages of advertising—which meant heavy lifting for delivery crews. In a candid interview, circulation director James Grimmett admitted to his employer: "Quite frankly, our carriers do a great job."
Hooks // Chris Harris resigned from the Hooks Independent School District board after jokes he posted to Facebook, in his words, "got taken way out of context." According to Raw Story, Harris posted a logo for a "Black Panther Hunting Club," a photo of a hooded Klansman emblazoned with the words "I'm Dreaming of a White Christmas," and the following commentary on Ferguson, Missouri: "I say the hell with the national guard let's bring the KKK in they will settle shit down."
Lorena // A federal task force busted mail carrier Edward Flores for delivering methamphetamine on his route. Officials told the Waco Tribune-Herald that Flores had been selling meth for years using his job as a cover.
Dallas // City records show Dallas spent $26,000 to care for nurse Nina Pham's Cavalier King Charles Spaniel, Bentley, while Pham was being treated for Ebola last year, The Dallas Morning News reported.
Nueces County // Sheriff Jim Kaelin vowed that Todd Hebert, an inmate at the Nueces County Jail, will be "held accountable" for causing a five-hour lockdown and incurring costs "in the five digits" by telling jail staff he'd ridden on a Mexican bus with a fellow passenger who had Ebola, according to the Corpus Christi Caller-Times. Medical officials determined that Hebert had not, in fact, been in Mexico.
Madisonville // Madisonville's newest doctor, Yemi Chukwuogo, is enjoying life in East Texas, according to The Madisonville Meteor. "Chukquogo [sic] knows and accepts the fact that differences exist," the Meteor wrote in a recent profile. "I love change and differences. We're all people and we all bleed red," Chukwuogo told the paper, sharing a bit of her medical knowledge. The paper reported that Chukwuogo studied medicine in New York, Dominica and New Jersey. "Dominica," the Meteor clarified helpfully, "is an island in the Caribbean."
Denton // Kids at a birthday party found Vicodin tablets among leftover Halloween candy in a piñata, WFAA-TV reported.