Strangest State: Mum Etiquette, an Unattended Hearse and a Mighty Handy Oreo Thief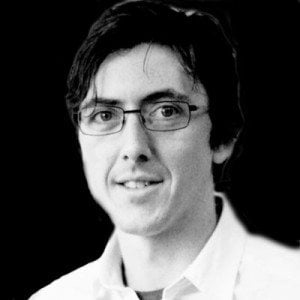 A version of this story ran in the November 2015 issue.
Strangest State is a recurring feature on local news you might have missed from around Texas. From profiles of small-town doctors to monstrous swamp creatures found by local kids, they're stories that don't fit… anywhere, really, but we want to be sure don't go unnoticed. Got a local oddity or some small-town news to share? Tips are welcome at [email protected].
Port Neches // "Each community has its set of characters, whether they're loud and obnoxious or the effervescent, kind ones you secretly wish you were related to," the Beaumont Enterprise opined, by way of introduction to one knife-wielding character lately spotted around Port Neches in a hood and mask. After one resident posted a photo of the man on Facebook, locals chimed in to recount other sightings. One claimed to have seen him "walking around in his underwear or waving at people while sitting in a box." Others cautioned against fearing people just because they're different. "Be careful not hateful," one commenter urged, "just because he don't [sic] have an f250 with a Yeti sticker."
Farmers Branch // Tiffany Gallaway was shocked by what she found sitting in the Wal-Mart parking lot: an unattended and illegally parked hearse with a flag-draped casket loaded in the back. Gallaway waited by the car to press the driver for answers, and shared video of their conversation with Dallas' KTVT. Gallaway, a Marine veteran, told the station she was particularly offended that another veteran's remains would be treated so carelessly. "This has got to be the most disrespectful thing I have ever seen in my life," she told the driver as he emptied ice into a red cooler beside the hearse. "I just want you to know that. This is absolutely horrible." The driver told her he was just obeying orders. "I didn't want to do this in the first place," he said. "Who cares if you served?" Gallaway wondered to KTVT. "Who cares if you died? It doesn't seem to matter anymore."
Fort Worth // Sycamore Creek Golf Course has gone to the dogs… on a train! The "unusual sight," reported KXAS in Dallas, is the brainchild of 80-year-old Eugene Bostick, a retired Union Pacific employee, and his 86-year-old brother Corky. The brothers Bostick spent the dog days of summer pulling Eugene's nine adopted strays in a train of open-topped barrels behind his tractor. "One day I was out and I seen this guy with a tractor who attached these carts to pull rocks," Eugene explained to The Dodo. "I thought, 'Dang, that would do for a dog train.'" He settled on a name — "the dog train" — and assigned a train car to each of his lucky pups, and the rest is adorable history. The doggone fetching sight kept golfers entertained all summer and has charmed the national media, too. Corky told KXAS he figures the twice-weekly ritual has been good for his health: "My wife said if I didn't get up and do this I'd be dead. And I really would."
Paris // Two unidentified Parisians had just come home from running errands when they discovered they'd need to add a few more items to their shopping list. The first clue that someone had been in their home came, according to eParisExtra.com, when they spotted pots and pans scattered on the floor. "Upon further investigation," eParisExtra.com continued, "it was found that the unknown person(s) had eaten a new bag of Oreo cookies, drank half their kids' Capri Suns and then ate their bucket of chicken." On the upside, however, the Oreo thief left a mysterious note of good news, promising residents that "the stove had been fixed."
Pleasanton // As a high school freshman, Dawn Brown-Lopez was thrilled to get a wearable chrysanthemum from a boy she liked, as is the tradition before the homecoming dance. But, the Pleasanton Express reported, "when she walked into the hallway, her feelings of elation turned into disappointment upon noticing that every mum looked alike." That was 23 years ago. Since then, Brown-Lopez has converted her excitement-turned-disappointment into a thriving seasonal business, arranging custom mums. Over the years, mums have grown more ostentatious, and the business of mums has grown more competitive. Brown-Lopez said that her mums range from $8 up to $400. She is careful, though, to also pass along "mum history" and "mum etiquette," the Express notes. "She tells them the importance of being lady-like and not looking at another girl's mum in an ugly way."