Strangest State: Errant Emus, a Reading Dog and a Giant Chair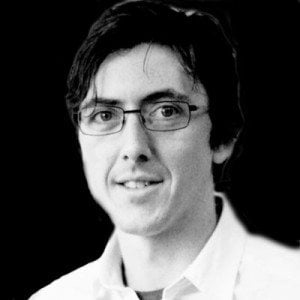 A version of this story ran in the December 2015 issue.
Strangest State is a recurring feature on local news you might have missed from around Texas. From profiles of small-town doctors to monstrous swamp creatures found by local kids, they're stories that don't fit… anywhere, really, but we want to be sure don't go unnoticed. Got a local oddity or some small-town news to share? Tips are welcome at [email protected]
DOUGLASS // Clint Eastwood's conversation with an empty chair and an invisible Barack Obama wasn't only the most memorable moment of the 2012 Republican National Convention — it was also the inspiration behind Douglass' most impressive roadside attraction. John-L Johnson told KTRE he built his oversized wooden chair, which stands around 15 feet tall, as a tribute to Eastwood and a reminder of the actor's message. "People do own this country, and he said it in a way that really made a lot of sense to me, and I wanted to perpetuate that," Johnson explained. KTRE reported that Hansjorg Schaffler, a passing motorist from Switzerland, had not expected to see a big chair along the highway. "It's the first time we've seen something [like] this and especially something like that in the United States," Schaffler said.
BRENHAM // There's a new reading coach at Alton Elementary School with a very specialized skill set. "Stumpy's job is to listen," the Brenham Banner-Press reported, "and he does it well." Stumpy is a rescue dog delivered to a local no-kill shelter with his siblings after his mother was hit by a car. After passing a series of behavior tests, the brown-eyed mutt with floppy ears was invited to the school to help uncertain readers build their confidence. "Reading to Stumpy is nonthreatening because Stumpy doesn't correct the students when they make a mistake," teacher Melanie Hewett-DeAeth told the paper.
KERRVILLE // Seeking a change of venue for the foreclosure proceedings against her home, Susan Cammack summoned a state district judge to appear before the Republic of Texas' "international common law court." But Cammack's legal gambit backfired, according to the San Antonio Express-News, when the Kerr County Sheriff's Department, the FBI — and other forces of the 170-year occupation of this land — took the summons as an invitation to raid the tribunal's meeting instead. Cammack, a member of the Republic's legislature, was found guilty in October of "simulating legal process." "I believe my good name has been besmirched. … My inalienable rights have been trampled on by the system," Cammack said before being found guilty. "Like it or not," Republic of Texas President John Jarnecke said at Cammack's trial, "we're living in two different worlds."
ROUND ROCK // Huey, Dewey, Louie and Emmitt excused themselves from the backyard and took a stroll through their quiet suburban neighborhood, prompting a high alert from Round Rock police, who warned that the emus were "highly dangerous." Owner Lori Kessler said she returned home to find the backyard gate open and the flightless birds missing. "They're characters. I've got baby pools in the backyard where they plop down and they do this little Zumba dance in the morning when they're running around in the yard," Kessler told Austin's KVUE. After a brief moment of social media celebrity, the birds were corralled and returned home. "This is not the Round Rock Police Department's first rodeo when it comes to lassoing unconventional animals on the run," KVUE reported. "In April, police had to track down a loose buffalo."
SUGAR LAND // Godzilla had nearly reached the back door of Babies "R" Us at the First Colony Commons shopping center when Christy Kroboth arrived in response to a call for help from Sugar Land police. The 50-year-old, 800-pound alligator was no match for Kroboth, a dental assistant and state-licensed alligator hunter. Kroboth blindfolded Godzilla with a blanket, then sat on his back. But the beast kept fighting as shoppers and reporters from Houston's KPRC gathered to watch. Godzilla's jaws were too big for Kroboth to hold shut, and he bucked Kroboth and an officer from his back. At length, Godzilla was tamed, taped at the jaw and loaded, with a forklift borrowed from the nearby Home Depot, into a truck. The gator will "live out his life" at an alligator farm in El Campo, the station reported, while "[Kroboth] is glad to still have her life!"