Strangest State: Facebook Doppelgängers and a Foul-Mouthed Fast-Food Toy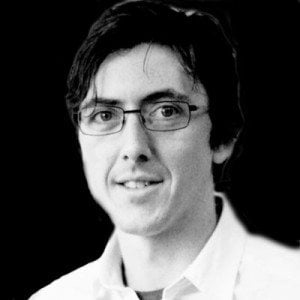 A version of this story ran in the September 2015 issue.
Strangest State is a recurring feature on local news you might have missed from around Texas. From profiles of small-town doctors to monstrous swamp creatures found by local kids, they're stories that don't fit… anywhere, really, but we want to be sure don't go unnoticed. Got a local oddity or some small-town news to share? Tips are welcome at [email protected].
LOUISE // During a visit to his doctor on July 2, 85-year-old rancher Mark DeFriend was surprised to learn that, according to Social Security records, he had been dead for nearly a month. The Victoria Advocate reported that while DeFriend was surprised at first, he took the news with characteristic humor. "Shake hands with this ol cussin' cadaver," DeFriend told the staff, "and I can cuss in about three languages: English and a little Spanish, and I'll make up something else." DeFriend "loves telling stories, especially ones that leave his audience laughing and slapping their knee," the Advocate reported, so he really hammed it up the next time he saw his daughter. "Julie, they said I was dead!" he announced when she walked into his farmhouse, but according to the Advocate, she wasn't amused: "She had lost her mother Charlotte Ann DeFriend in 2007 and wasn't ready to think about losing her father, too."
LAMPASAS // Life has come full circle for Becky Tompkins, champion of the inaugural Lampasas Spring Ho Diaper Derby in 1985, who entered her own daughter in the storied baby races this year. Tompkins — who now goes by her married name, Gray — was keenly focused during her race, lured to the finish line by the sound of her mother's keys. This year, 9-month-old Anna Jane Gray struggled to maintain focus. "At the start of the race, Mrs. Gray said, Anna sat and cried," the Lampasas Dispatch Record reported, but "she was able to quickly adapt and adjust to the situation." The young speed demon made a strong second-place finish, and her mother has high hopes for next year's race when, according to the paper, "[Gray's] child will have some practice under her diaper."
MIDLAND // In preparation for this year's Fourth of July festival, Midland took no chances. "City officials summoned a 'Rodent-ator,' which, according to Director of Animal Services Paul O'Neill, flushed the [prairie dog] tunnels with an explosion, stunning the critters and entombing them in their burrows," according to the Midland Reporter-Telegram. Within days, though, nearly all the holes had reopened, and word of the attempted slaughter prompted widespread calls for compassion and petitions. Prairie dog enthusiasts now hope to turn the furry pests into an underground tourist attraction, and have enlisted Texas Parks and Wildlife biologist Matthew Overstreet to help devise a plan. Overstreet told the newspaper he hopes to move fast. "As soon as we come up for air, I'll try to sit down and schedule a meeting with the city."
LUBBOCK // "Minion mania" has hit Lubbock especially hard this summer, where scandalized parents say a talking Happy Meal toy has corrupted their children with its expletive-laden rants. Reading between the lines of the Lubbock Avalanche-Journal, which is a family newspaper, it appears that McDonald's toys promoting the new animated film Minions have responded to being jostled or tapped by exclaiming, "What the fuck?" "I think they did it on purpose," Mary Jane Lopez told the paper. Her mother, Maria Lopez, agreed. "Just add the Minion toy to that list of toys 'he probably shouldn't be playing with,'" she said.
FRISCO // Upon discovering a woman whose self-portraits on Instagram and Imgur looked uncannily like her own, 23-year-old Amanda Fisher went in search of answers. BuzzFeed reported that Fisher began posting side-by-side photos of herself and the other woman, asking her followers for help tracking her doppelgänger. "It's not every day you get to talk to someone who wakes up with almost the same face as you every day," Fisher told BuzzFeed. Within days, she had a hit: an Imgur user identified the double as 22-year-old Indiana resident Meredith Pond. The two shared a conversation on Facebook, but the twin did not reply to BuzzFeed's request for comment. "[Fisher] said she can't speak to how exactly Pond feels," the site reported, "but she thinks she was probably 'initially frightened and confused.'"
TYLER // Teeing up a punchline that will keep Larry the Cable Guy onstage for years to come, Smith County Judge Randall Rogers sentenced 20-year-old Josten Bundy to choose between marriage or time in jail. Bundy had been brought before the court for assaulting his girlfriend's former beau when Rogers gave him a choice: 15 days in jail or a lifetime with his old ball and chain, 19-year-old Elizabeth Jaynes. "My face was so red, people behind me were laughing," Jaynes told KLTV. The ruling prompted international outrage, but the lovers say they were happy to choose a wedding over two weeks apart. Bundy wonders if he should have offered a more vigorous defense. "This was my first offense and in the back of my mind I wondered if [the judge was] taking advantage of me because I'm 20 years old and I really don't know the law," he said.