A Little-Noticed State Law Lets a Criminal Polluter Off Easy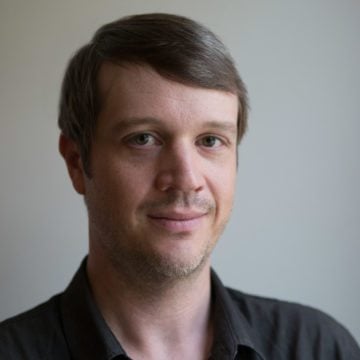 Because of a little-noticed state law passed in 2011, one of the state's most brazen polluters received a slap on the wrist for a string of serious environmental and safety blunders.
Gulf Chemical and Metallurgical—a company in Freeport that extracts metal from spent refinery catalysts and has a criminal record—was facing a $1.3 million penalty for its violations, including a 2011 incident in which a kind of chemical "magma" erupted from the plant's roaster stacks and rained down on contractors and state inspectors, burning one person. But yesterday the Texas Commission on Environmental Quality's three commissioners signed off on a deal imposing just a $300,000 fine.
"My hope is that this signals a turning point in the company's operations and I guess I'm somewhat optimistic that we're seeing some signs of that," said TCEQ Chairman Bryan Shaw, a Perry appointee with a near-perfect record of siding with industry.
Freeport resident Melanie Oldham, the only citizen to testify before the TCEQ, pleaded with the commissioners to delay the decision.
"Ironically Gulf Chemical has taken toxic spent catalysts with heavy metals—arsenic, vanadium, chromium, cobalt, lead, nickel as well as benzene and sulfur—and they have recycled this dirty spent catalyst into the air, water and soil of the citizens of Freeport, Texas," she said. The company, she said, has "a terrible compliance history for 30 years," making the $300,000 penalty "inappropriate."
The agency's staff had recommended the large penalty, in part, because of the company's criminal history. As detailed in this 2012 Observer cover story, Gulf Chemical polluted the air, water and soil of nearby neighborhoods for nearly four decades with heavy metals including arsenic and nickel, wantonly flouting state law even as regional investigators pleaded with Austin to take action. The facility was literally held together by duct tape, a fact noted in a criminal investigation that led the company to plead guilty to 11 felony charges for violating state environmental law.
The backstory here is that in 2011 the Texas Legislature passed a "sunset" bill reauthorizing the Texas Commission on Environmental Quality. Environmentalists had convinced lawmakers to give the agency a bigger stick to punish wrongdoers, increasing the maximum base penalty from $10,000 to $25,000 a day. But at the same time, with little notice or objection, the bill's author Rep. Wayne Smith (R-Baytown) tacked on an amendment limiting TCEQ's ability to consider a company's environmental track record when calculating the fine. Previously, TCEQ could "enhance" a penalty by tripling, quadrupling—or, in the case of Gulf Chemical—increasing the base penalty by 753 percent. The Smith provision caps that enhancement at just 100 percent of the base penalty. Nothing in the law requires TCEQ to consider how much Gulf Chemical may have profited by violating environmental standards.
"It didn't come out of thin air," said Cyrus Reed of the Lone Star Chapter of the Sierra Club. "We knew about it. We were opposed to it." Still, environmentalists thought its impact would be small, given TCEQ's lousy track record of punishing repeat violators in the past.
Even though the bill didn't go into effect until September 1, 2011, an administrative law judge agreed with Gulf Chemical's lawyers that the Smith provision—and only the Smith provision—applied retroactively.
Yesterday, a TCEQ attorney said the agency did not agree with the judge's ruling but decided to settle for the smaller fine. The settlement approved yesterday also includes requirements for the company to, among other things, clean up an illegal pond—discovered by investigators in 2006—filled with a hazardous byproduct of the Gulf Chemical plant.
A lawyer for the company, Joe Knight, noted that the company had paid a $2.75 million criminal fine, a $7.5 million fine as part of a civil settlement with the Texas attorney general and has spent roughly $40 million brining the plant's environmental controls up to date. "Certainly this deal was no sweetheart deal," he said.
Although the Gulf Chemical case is somewhat unusual, Reed said the compliance penalty cap would likely reduce fines for other companies.