This Week in Upside-Down World: Payday Lenders Upset about 'Special Interests'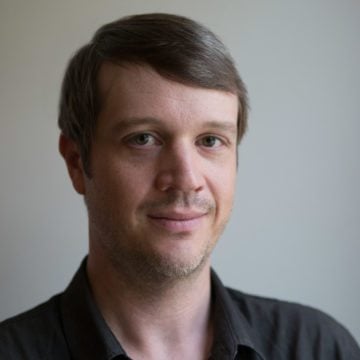 At the current rate, there may be a day in the not-so-distant future when every Austin lawmaker and staffer goes to work for the payday loan industry, leaving no one, at last, to pretend to care about usurious rates, the cycle of debt and criminalization of borrowers.
I exaggerate, of course, but only slightly. The list of legislators and their staff who have moved, sometimes overnight, from the Capitol to the industry is impressively long. As Texans for Public Justice found last year, 10 percent of the lobbyists employed by lending interests at the Legislature were former lawmakers. Among them was Rep. Vicki Truitt, the Southlake Republican who carried the "reform" bills in 2011 and chaired the House committee that oversees the industry. And it's bipartisan, too: the former chief of staff to Sen. Kirk Watson (D-Austin), Trent Townsend, is a lobbyist for Cash America, EZCorp and First Cash Financial.
Perhaps we need to retire the "revolving door" metaphor and just think of the industry, the lobby and the state government as different chambers in a giant shark tank, like a high-dollar Sea World for predators.
I raise the issue now because of a rather astonishing letter to the editor published this weekend in the Galveston Daily News. It's penned by one Adam Burklund, the former general counsel for state Sen. John Carona. Remember Carona? He's the (recently defeated) Dallas Republican who carried a payday loan reform bill in the last session so weak that it split consumer advocates and faith groups into two camps. He's also the guy who accused his fellow Republican senators of being "shills" for payday loan lobbyists and then complained that he "just want[ed] to go home and feed [his] cat." Anyway, Burklund used to work for him as general counsel before peeling off to go work for—clutch your pearls now—the main payday loan industry group, the Consumer Service Alliance of Texas—the good people who helped write said legislation carried by Burklund's boss last year.
Burklund was reacting to an op-ed co-authored by three Democratic state legislators who made the rather anodyne observation, "During the last legislative session, industry lobbyists blocked the reform bill we tried to pass."
Burklund seems sincerely outraged at that assertion, lashing out, in turn, at the three Democrats, Houston trial lawyer Steve Mostyn, Wendy Davis and what he calls "disingenuous special interest groups."
Every time the industry pushes for a compromise, some of the special interest groups immediately characterize that compromise as an "industry proposal" — and oppose it, hoping to push the industry further.

Such devious behavior on the part of special interests does nothing to help consumers, nor does it advance the debate over a problem that is desperately in need of a solution. It only serves to widen the rift between consumer groups, the industry and anyone else seeking to score political points.
Who are these "devious," all-powerful "special interest groups" capable of thwarting the good, reform-minded payday loan industry with its 82 lobbyists, $4 million in campaign contributions and allies in government? Burklund never quite spells it out but we can only guess that he's referring to consumer advocacy groups like Texas Appleseed and faith groups like the Texas Baptist Life Commission. In fact, some of the religious groups were the most adamantly opposed to Carona's compromise because they viewed it as not just a compromise, but fundamentally compromised, ceding far too much ground to the lenders. I guess having God on your side might make you a "special interest" but unless you've got the cash too, you're in for an uphill fight at the Lege.
At least give credit to Carona for acknowledging how money had limited the options: "You have to get the most you can get with the political support that you have," Carona said in March 2013. "This industry is in business and this industry has amassed enormous political support at the Capitol."
At the Capitol, it's not so much about what the lobby gets as what it prevents others from getting.