Payday Loan Chain Owned by Major GOP Donor Skirts Texas Law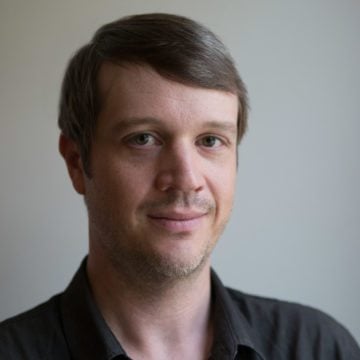 One day a few weeks ago, on my way to work, I walked into a Cash Store near my house in East Austin and took out a $1,500 loan. I wasn't broke, but I sure would've been if I hadn't later canceled the loan. Thankfully, Texas law allows you to cancel a payday or title loan within 72 hours, without penalty. Otherwise, repaying it in 10 installments over five months, fees, interest and principal amounted to $2,362.23—an effective APR of 612 percent. My motivation was journalistic curiosity: What is the retail experience of a typical payday loan customer? How easy is it? As easy as, say, buying a TV or toaster oven? Would there be a high-pressure sales job? Would it be hard to figure out what I was getting into?
I picked the Cash Store—a medium-sized, Irving, Texas-based chain with five locations in Austin and 133 statewide—at random. Cash Store is owned by Trevor Ahlberg, a major Republican donor who lives in Irving and enjoys big-game hunts around the world.
The store I visited is located in a busy shopping center anchored by an HEB supermarket. The interior was clean and sparsely appointed. A trio of well-groomed young Hispanic women were stationed at partitioned stalls, like tellers in a bank.
Within 45 minutes, I had $1,500 in twenties counted out to me, arranged like a fan on the counter. The first payment of $408.72 was due in two weeks. I left the store with the money, but I was also confused. I had gone in looking to take out a payday loan but had left with something else.
"We don't do a payday loan," the Cash Store employee told me when I asked for one. "It's an installment loan." Indeed, small taped-up signs in the store stated that the Cash Store doesn't offer "deferred presentment transactions"—the technical term for payday loans—at its Austin locations. Moreover, the employee told me that they were "pretty good about loaning up to half of what you make in a month."
The total amount they were willing to loan me was, in fact, more than twice half my monthly income, despite a recently enacted ordinance passed by Austin City Council that explicitly limits the amount of a payday loan to 20 percent of monthly income. The ordinance also prohibits payday shops from offering installment loans that include more than four installments—an attempt to slow down the cycle of debt many consumers get into with these loans.
Also: I was never provided with a newly required disclosure form that explains in plain English how much the loan costs, compares it to other types of credit and provides contact information for the state Office of Consumer Credit Consumer Commissioner.
As serendipity would have it, I had stumbled onto the latest mutant creature in the wild and wooly world of Texas payday lending. "What you've come across is really important," said Ann Baddour of Texas Appleseed, an Austin-based group that advocates for social and economic justice. "It looks like they have found a loophole within a loophole," one that allows Cottonwood Financial (d/b/a Cash Store) to escape new, albeit meager, licensing and disclosure requirements passed by the Texas Legislature as well as more stringent rules adopted by Austin, San Antonio and Dallas.
(Ahlberg did not a return a voicemail left at his office. The Texas payday industry's main trade association, the Consumer Service Alliance of Texas, also did not reply to requests for comment.)
What's different about Cash Store's loans versus a "regular" payday loan? Instead of signing a postdated check for the amount due, like you would in a true payday loan, the Cash Store had me sign a photocopy of a blank check. That small change apparently has magical powers. Voila! Not a deferred presentment transaction, not a payday loan, not a credit access business, and apparently not subject to Texas regulations.
Experts I consulted said the arrangement looked legal on its face, but raised troubling questions about the state's convoluted and extraordinarily lax legal apparatus surrounding payday and title loans. (You can view my contracts here.)
"There are new products in the payday and auto-loan field that raise questions," said state Sen. John Carona, a Dallas Republican who chairs the Senate Business and Commerce Committee. "These approaches appear to skirt local ordinances as well as state law. Carona said he would consider filing legislation to address the problem next year.
Leslie Pettijohn, the head of the state Office of the Credit Consumer Commissioner, warned Carona's committee in October that attempts to circumvent the new law "threaten the whole integrity of our system of interest rates and usury laws."
Rondella Hawkins, who oversees enforcement of Austin's payday and title loan ordinances, said that the city's "hands are tied" because the ordinances are written to encompass "credit access businesses" (i.e. payday and title stores) as defined by the state. The Cash Store, however, is technically operating as a credit service organization. Hawkins said she's also discovered that some payday and title businesses are sending their customers to locations outside the city limits to avoid the ordinances.
***
I also found some of what the Cash Store employee told me to be confusing at best, deceptive at worst. For example, consider this exchange we had (I recorded the conversation with a mini-recorder in my shirt pocket. It is legal in Texas to record your conversations without the other party's consent.)
Employee: "Alright, sir, you got approved for $1,705." [Note: I ended up taking out a $1,500 loan.]
Me: "Ok."
Employee: "If you take the full $1,705, your payback is going to be about $2,050 and your payments are going to be $464 every two weeks."
Me: "The payback is how much?"
Employee: "Uh, $2,050. Or like $2,052."
Me: "That's how much I'm paying in fees and interest?"
Employee: "That's the balance that you're starting at because you have a fee of about $345 for borrowing the $1,705."
Me: "Ok."
Rather than providing me the finance charge (the total interest and fees I would pay on the principal over the five-month course of the 10 installments, which comes out to about $2,500), she referred to the amount I owed if I paid off the loan in two weeks. When I pressed her, she gave me the amount of the minimum initial fee, $345 or about 20 percent of the principal.
That emphasis on "20 percent" appears not to be a mistake. Earlier in our conversation I asked about the rate for the loan. She told me, "we charge 20 percent."
"I think that's deceiving in the sense that it's really 20 percent per installment period," said Rich Tomlinson, an attorney with LoneStar Legal Aid. "That's an odd way to discuss the interest rate. However, he pointed out that the federally-required APR of 612 percent is disclosed in the contract. "In a legal sense they don't look at anything but the paperwork," he said.
Unlike almost any other state, Texas has virtually no limits on the fees payday and title businesses can charge consumers. That's because the businesses have found a way around the state's anti-usury laws, and keep charging exorbitant rates.
Faith leaders, consumer advocates and victims of the industry have begged the Legislature to simply close that loophole. But the industry has leveraged its profits and growing political clout to squash those efforts. Instead, the Legislature passed two very modest bills last session, requiring so-called credit-access businesses to get licensed, meet minimum financial standards, report data on their loans to a state agency, and be more transparent about fees and rates with consumers. A third bill, which preserved the loophole but capped fees and limited the number of "rollovers," got torched in the House.
So for seasoned observers of this industry, it's not really surprising that companies have found new gaps to exploit.
"If you look at the history of these businesses, loopholes are their m.o.," said Baddour. "It's what they do. … That being said, I think it goes back to the real solution, which is closing this whole loophole. If you try to give them a carve-out within the loophole it's loose enough that they'll find a way around it."
The Legislature's hands-off approach has engorged the industry's profits. Ahlberg, the owner of Cottonwood/Cash Store, hosted a fundraiser in May for state Rep. Kenneth Sheets, a Dallas Republican, at his 6,500-square-foot, five-bedroom, three-fireplace mansion in Irving. Ahlberg has been busy supporting Texas politicians, contributing almost $1.2 million to campaigns in the state since 2004—and all while he's not flying around the world killing elephants, polar bears and other exotic game.
How eager do you think the Republican-controlled Legislature will be to rein in Trevor's fun?
**
CORRECTION: I was loaned more than half my monthly income, not twice as much as originally stated in the article. I'm not that poor.