Major Payday Lender Condemns the Cash Store, Calls for Investigation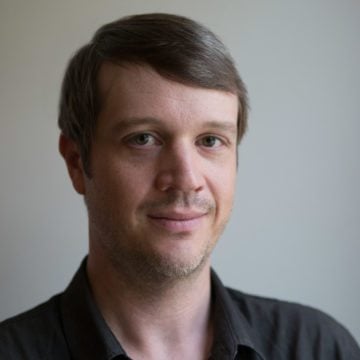 After we published my story on how a major Texas-based payday loan chain, the Cash Store, has found a way around new state and local rules, a representative from Advance America emailed to condemn the practice. Advance America is one of the largest payday lenders in the nation and is owned by Mexican billionaire Ricardo Salinas Pliego. Deborah Reyes, Texas state director for Advance America, wrote that the Cash Store seemed to be using "deceptive business practices" but represented an "anomaly" in the industry that should be "quickly and thoroughly investigated."
Reyes went on to say that Advance America "supports any measure that closes loopholes, ensures clarification of the extent of the law and codifies best practices to ensure all [credit access businesses] adhere to both the letter and spirit of the law."  (The full letter is printed below.)
Of course, the irony here is that Advance America enjoys the same loophole in Texas law that every other payday lender does: The fact that these so-called credit access businesses are exempt from Texas' ban on usury and can charge borrowers any rate they like, often 500 percent APR or more, trapping thousands of Texans in a cycle of debt. The Cash Store is just somewhat more, let's say, avant-garde than the rest of the industry—having found a way to escape local ordinances that limit how much can be lent and state regulations requiring licensing, additional consumer disclosures and data reporting.
Nevertheless, Advance's tilting at the Cash Store represents a schism in an industry that's worried about losing their good thing in Texas. Rogue actors could spoil it all if lawmakers get fed up.
And they're sounding increasingly fed up.
"Let me just say to the industry," said state Sen. John Carona at a hearing in October, "we've given you, in my view, a pretty generous box to work within. Don't abuse that. It sounds like some of y'all are getting creative. … Don't press it because if you do you're gonna find that your friends become a little less friendly."
Rob Norcross, spokesman for the Consumer Service Alliance of Texas, said the disagreement reflects different approaches among payday lenders. Advance is "more traditional," he said, while "some of the other folks have been a little bit more inventive and creative with new products."
"I have been assured by them that they have thoroughly researched this. … I think their position would be that they researched this and this is something they can do legally. I think there are some other cos. in the industry that have chosen not to be as aggressive."
CSAT hasn't taken an official position on the Cash Store's creativity yet but that it may have to soon. Norcross said he is waiting to see if the Office of the Consumer Credit Commissioner, the state agency that oversees payday and title lenders, takes action. If not, "We're going to have to take a position about whether or not that's something we can support."
***
Dear Editor:
I was troubled by your recent article ("Payday Loan Chain Owned by Major GOP Donor Skirts Texas Law," November 28, 2012) detailing what seem to be deceptive business practices by a Credit Access Business (CAB) in Irving and I hope the allegations will be quickly and thoroughly investigated.
I would also like to underscore for your readers that such practices would be an anomaly, and not at all typical of regulated Credit Access Businesses. As the Texas Director of Government Affairs for Advance America, the nation's leading provider of consumer financial services, I can say with confidence that my company and fellow employees operate in a highly regulated environment and adhere to all applicable state, federal and local regulations.
Advance America strongly believes that any company found to be engaging in unfair practices or in violation of the law should be held fully accountable. The Texas state legislature must ensure that consumers are adequately protected from deceptive and fraudulent lenders. Our company supports any measure that closes loopholes, ensures clarification of the extent of the law and codifies best practices to ensure all CABs adhere to both the letter and spirit of the law.
Meaningful consumer protection measures, including truthful advertising, fair collection practices and transparency and clarity around all transactions, are essential to responsible lending and borrowing. Such measures are fundamental to our business. I is our goal to work with regulators and legislators to enact and enforce rules that protect consumers while preserving critical access to credit.
Sincerely,
Deborah Reyes
Texas State Director, Government Affairs
Advance America, Inc.