Payday Lenders Buy Themselves a Weakened 'Reform' Bill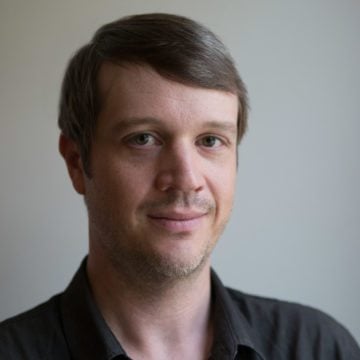 Earlier this legislative session, a chief of staff for a senator noted that the $4 billion Texas payday and auto-title loan industry would soon grow powerful and lucrative enough that the Texas Legislature would be unable to take it on. That time may have already come.
At a legislative hearing this morning, state Sen. John Carona, the Dallas Republican who's leading the payday "reform" effort in the Senate, basically said the industry had bought off lawmakers. Carona was defending the latest version of his payday loan legislation, which most advocates derided as unacceptably weak. Senate Bill 1247 would scuttle the efforts of most of Texas' big cities—Austin, San Antonio, Dallas and El Paso—to rein in payday loan excesses and codify the industry's loan products in statute.
"You have to get the most you can get with the political support that you have," Carona said. "This industry is in business and this industry has amassed enormous political support at the Capitol."
He urged opponents to consider that the votes were lacking in both the House and the Senate to pass anything more.
Yesterday, campaign finance watchdog Texans for Public Justice released a report that "loan sharks" had poured almost $4 million into Texas politicians during the past two election cycles.
Carona blamed the industry's stroke for the hobbled proposal he laid out in committee this morning. In almost every respect it's weaker than the filed bill.
Many states have dealt with predatory payday lending by imposing a strict cap on interest rates. In Texas there are no limits to the fees that payday and auto-title lenders can charge consumers and it's not unusual to see APRs climb over 500 percent. Lawmakers could close a loophole that allows lenders to circumvent Texas' ban on usury. But there's been no appetite for that at the Legislature. Instead, advocates and faith groups have had to settle for a set of lesser measures that attack the "cycle of debt" problem, whereby borrowers get stuck rolling over loans and paying new fees on a balance they can't pay off. The industry has been brought to the negotiating table, in part, by the fact that most of Texas' big cities have passed ordinances regulating payday and title lenders.
Both the filed bill and the one introduced today limit the size of a loan based on a consumer's monthly income. However, the new version includes significantly higher limits—twice in the case of so-called, multi-payment "installment" payday loans—and allows a borrower to carry more than one loan at time.
The effect is that a borrower who makes $28,000 a year could take out loans that could exceed their monthly income within weeks. Nothing in the bill would limit the fees that the industry could charge.
"None of this will meaningfully change the market," said Ann Baddour of Texas Appleseed.
The latest version would also allow a one-year, multi-payment auto-title loan that would cost a borrower $5,000 to pay back a $1,000 product. The previous version had capped the length of such a loan at 270 days.
"They've basically created new uncapped loan products," Baddour said.
Bishop Joseph Vazquez said the legislation "offers a few positive measures while it ultimately endorses predatory lending practices."
"Current industry practice, which would be given state sanction, only rewards borrower failure with lender profit."
Perhaps most galling to reform advocates is that the legislation would wipe out existing city ordinances, which almost uniformly provide stricter lending regulations. While Carona lamented that legislators had been persuaded by lucre to abandon whatever conscience they might have, a city councilman from San Antonio made a salient observation.
"While they've amassed a significant amount of political capital here, outside of Austin there is not anywhere a component of constituents that are on their side."
Still, Carona said that lawmakers' hearts are in the right place… even if their pocketbooks aren't.
"Even those who've received significant political support from the industry, and are perhaps apt to vote in the industry's direction," Carona said, "most of those people know at its core there are some problems here, at its core it's not right."
They're just not going to do anything about it.