Strangest State: Prayer Drive-Thru, Hillary Hate, and Bong or Cocktail Glass?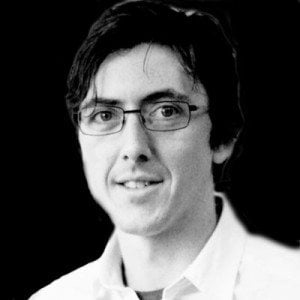 A version of this story ran in the August 2016 issue.
WICHITA FALLS // Employees at Johnson's Furniture & Mattress claimed another of the world's great honors for the Lone Star State: the Guinness World Record for mattress-stacking. In June, manager Jeremy Johnson and his team piled 18 mattresses to a height of 17 feet, 1 inch, busting the previous record by a half-foot. "I thought it was going to be easy but it's hard," Johnson told local station KAUZ. "We faced a lot of stuff like the wind."
LUBBOCK COUNTY // In June, Mark Lee, owner of the Slide Plant Market on Farm to Market Road 41, posted a message for passing motorists that some said is inappropriate in any season. "Crooked Hillary would be a fucking disaster," the sign outside his shop read. No laws govern the use of harsh language outside the city limits, and Lee told KCBD in Lubbock that he doesn't understand why people were so upset by his roadside F-bomb. "What's so offensive about it being up on a sign when little kids are using it all the time?" he wondered. "I'm not a profane man, but some things just need to be said and I can say whatever I want. It's my right." After days of critical attention, Lee relented, sort of. "You can beat the hell out of my mailbox," the new message reads, "but you can't beat the truth out of Hillary."
WEATHERFORD // Five inmates "managed to bust out" of a courtroom holding cell to rescue a jailer having a heart attack, reported WFAA in Dallas. In security footage, the inmates pile against the door to open it, then rush to the guard's aid and start shouting for help. "He just fell over," said Nick Kelton, one of the inmates. "Looked like an act." Hearing the ruckus, a sheriff's officer rushed in, assuming a fight had broken out, and instead found a roomful of inmates standing over the unconscious guard. One was reaching for the guard's radio, which was holstered near his gun. Despite appearances, the inmates were returned to the cell without incident, and the guard is expected to recover. Parker County officials have since reinforced the cell door.
RIO HONDO // School district police chief Nick Garza was placed on administrative leave after district officials received an anonymous photo of him holding what the complainant says is a bong. "What a great example for our children," the complaint reads. Officials vowed an investigation, but Garza told the Brownsville Herald the photo doesn't show him smoking marijuana, but drinking from an ornate cocktail glass. "There is no smoke in that picture, it's not a bong, it's a glass," Garza said. "Somebody is trying to stir the pot."
EL PASO // T.C. Bryant has established an "Emergency Prayer Drive-Thru" at a former gas station on the city's east side. It's the latest project from his nonprofit, J.C. is Lord Ministries, which is known for its billboards around town that read, "Just Keep Praying" or "Have a Jesus Day!" "That's the call of God in my life," Bryant told the El Paso Times. "He told me through a prophet he was going to use me through unconventional ways … and that many wouldn't understand it."
PLEASANTON // An animal died in the rafters over the local paper of record's newsroom, and, reported Pleasanton Express editor Sue Brown, "the smell hung around for hours." Brown kept her wits sharp using "an old trick that I learned about 10 years ago," wearing a handkerchief over her mouth with a dryer sheet tucked inside. "It was almost as bad as the amorous skunks that took up residence during mating season," she wrote, or the ordeal she faced last summer, when "something decided to die in my vehicle." In the latter case, she wrote, the smell dissipated on its own by mid-August. "I guess the little critter finally just baked away like my self-cleaning oven!"