Strangest State: Unicorn Hair and Grand Theft Bueno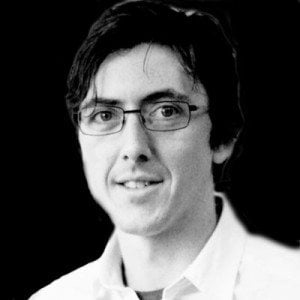 A version of this story ran in the April 2016 issue.
LONGVIEW // "If you search it, it is there: Unicorn hair," reported Jamey Boyum with KLTV in Tyler, as he set out to test whether a local stylist could fashion the Internet- famous multicolor horn-shaped hairdo on-camera at a Longview salon. Morgan Johnson was up to the task; she had practiced with other online fantasy hairdos. "A lot of people will come in here with some pictures that have been Photoshopped, and they don't understand that they are Photoshopped, and we have to give them the true version of it," Johnson said. With help from a paper cone and color chalk, it took Johnson just 20 minutes to turn Kathryn Davis' shoulder-length blonde hair into a striking rainbow horn. "You ever had this done before?" Boyum asked her. "Absolutely not," Davis replied. "Are you going to do this again?" he pressed. "Absolutely not," she said.
LUBBOCK // An anonymous agent of Cupid decked out the downtown Citizens Tower with a sweet Valentine's Day message for the Hub City. "Love is for all," it read, in white lettering set against a red heart over a black flag, which was suspended from the tower's roof. Mayor Glen Robertson had police notify the Department of Homeland Security and the FBI, the Lubbock Avalanche-Journal reported, because the message was in Arabic. City officials blocked traffic on the surrounding streets. "Even though the message seems to be innocuous and well-meaning," Councilman Victor Hernandez said, "that was not the best way to go about spreading the message."
KILGORE // Courtney Wheat had just applied to work at the local Taco Bueno when he was presented with an even more enticing opportunity in the parking lot: an unattended blue Datsun 280ZX with its engine running. KLTV reported that the car's owner, Brandon Jones, was in the restaurant when he noticed someone in his car. "I went over, tried to get him out of my car, you know," Jones told the station. "You know, 'Hey dude, that's my car, what are you doing,' you know?" Jones tried in vain to stop Wheat by breaking the car window, and a Taco Bueno manager gave chase. Wheat sped away to freedom in the stolen car, but police were able to track him to the address he listed on his job application.
SPRING // Harris County Sheriff's Office deputies responded to a call in late February that a 20-year-old woman was stuck in the chimney of her home but could not give an address. "Yeah, I'm definitely stuck in my own chimney and can't get out," she told a dispatcher in a recording reported by the Montgomery County Police Reporter. "It's a white brick house, there's palm trees in front," she said. "It's nice, I just found it today." As authorities followed her directions to the house, she told the dispatcher that her knees were scraped but she was otherwise fine. "I don't think I've ever seen a chimney so huge in my life," she said. "It's a big-ass chimney. … I feel like Santa Claus." Authorities arrived and freed her by dismantling the chimney. KHOU in Houston reported that she was charged with criminal trespass, a charge she already faced after a break-in two weeks earlier. If she hadn't had a phone, police said, it could have been months before she was found.
CHAPARRAL, NM // When police pulled over Roberto Garcia for speeding, 1 mile north of the Texas state line, Garcia knew there was a warrant out for his arrest, according to an El Paso Times report. Garcia wasn't ready to turn himself over, and refused to get out of his car. Seizing the element of surprise, he sped off into the night, making only the slight miscalculation of fleeing with one of the deputies still in his car, legs dangling out the open driver's-side door. "That was the dumbest thing you could've done, man," the deputy told him, after hitting Garcia in the head with a flashlight until he stopped the car down the block.
Strangest State is a recurring feature on local news you might have missed from around Texas. From profiles of small-town doctors to monstrous swamp creatures found by local kids, they're stories that don't fit… anywhere, really, but we want to be sure don't go unnoticed. Got a local oddity or some small-town news to share? Tips are welcome at [email protected].