Spaced Out: Texas Lands Another Private Spaceflight Company
California-based startup XCOR Aerospace is moving to Midland.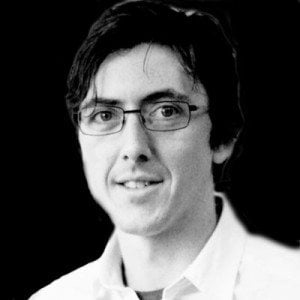 Look out, China. Midland just got into the space race.
The City Council agreed this morning to a deal that will lure XCOR, a California-based private spaceflight startup, to make its new home in West Texas.
The Midland Reporter-Telegram reported last week that XCOR was planning to move its headquarters to Midland and sublease space at the airport for a research facility, in exchange for an incentive deal worth up to $10 million. The Midland City Council unanimously approved the deal at a special meeting this morning.
XCOR is a space tourism startup based (for now) in California's Mojave Desert, developing a two-seat space plane called the Lynx, that takes off and lands like an airplane and is designed to reach suborbital space up to four times a day.
It's the second private spaceflight player this year to announce plans in Texas. SpaceX, which just completed a resupply mission to the space station for NASA, is considering a launch site near Brownsville. That'll depend, in part, on where the company wants to move, and partly on the federal environmental impact study that's underway. (It might also depend on whether Cameron County really owns the land it hopes to sell the company. One man says it may actually belong to his family.)
Not about to miss a chance to jab a thumb in California's black eye, Gov. Rick Perry even dropped by the Midland airport for a photo op today.
But Perry isn't kicking in any state funds. Midland taxpayers will be the ones on the hook for the millions of dollars it took to lure the company. According to the Reporter-Telegram, a draft contract between the company and the tax-funded Midland Development Corporation includes $2 million to move their headquarters to town and $3 million to lease and fix up a hangar at the airport. The remaining $5 million would come from company performance incentives. In return, the company must hit targets for its local payroll, which increase to $12 million after five years.
Perry met with SpaceX CEO Elon Musk at the Capitol a few weeks ago about that company's prospects in Texas. Perry's economic development office doesn't discuss its deals that are still in the works, but there is one staffer dedicated to luring the aerospace industry. According to the Reporter-Telegram, today's deal with XCOR started with a suggestion from a consulting firm called ROI that works with the Midland Development Corp., not a deal through the governor's office.
Already, UT Permian Basin president David Watts is talking about offering a new aerospace program if the company sets up shop nearby. And they'll have some industry competition nearby. Blue Origin, a secretive space startup owned by Amazon's Jeff Bezos, has a test facility farther west in Culberson County. That site got a little less secret last fall, after one of its ships was destroyed in a fiery crash.
XCOR formally announced its plans today after the vote, citing "the weather, surrounding landscape, the airport, and the local & state government environment" as reasons for its move, to say nothing of its attraction as George W. Bush's boyhood home.