Small Government Crusader Wants $35 Million to Fix a Battleship in His District
Representative Briscoe Cain wants to slash taxes and government spending on social services, but he'd like $35 million for a home district problem.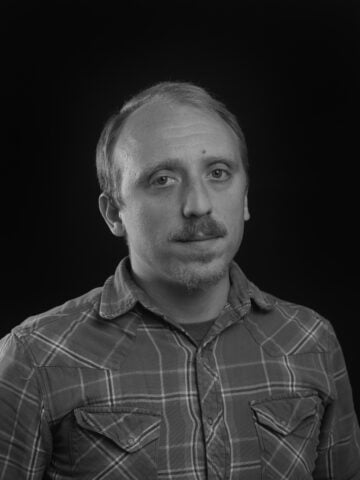 During the regular session, Representative Briscoe Cain, R-Deer Park, voted against funding for Texas' struggling public schools. He also helped tank a measure aimed at ending "lunch shaming" of school children, tried to defund a center dedicated to racial health disparities and blocked funds for sex reassignment surgeries in state prisons, even though the state doesn't pay for such procedures.
Yet the only bill Cain has filed for the upcoming special session, House Bill 118, is a request for $35 million to fix up a rusty, 105-year-old battleship. (Cain also filed two congratulatory resolutions.)
Cain, who didn't respond to requests for comment, is a member of the tea party-aligned House Freedom Caucus, a strident anti-spending faction that is loathed by most other members of the House. The group torpedoed dozens of bills in this year's regular session, and it pushed the year's most extreme measures on immigration and abortion.
Nothing against the ship, the USS Texas, which sits in the Houston Ship Channel, is the only surviving American vessel that was deployed in both world wars. And it needs to be removed to land if it's to survive long-term.
Cain's bill would use state funding to "repair, restore, and present to the public in a permanent dry berth the Battleship 'Texas.'"
But the state already authorized $25 million in bonds back in 2007 to do just that, but unforeseen problems made the project too costly and the plan was scrapped in 2012. Through the years, the projected cost of dry berthing the ship has ranged from $30 million to more than $80 million. And Cain's proposal is guaranteed to cost more than simply disposing of the dreadnaught.
When it comes to an important project in his district, Cain's fiscal conservatism apparently ends at the water's edge.