Public School Crusaders Stake Out Rival Camps in Austin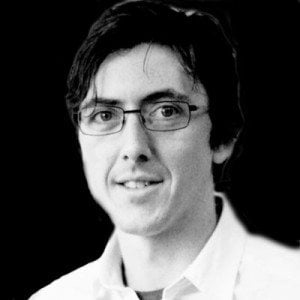 Austin has been a staging ground this week for two movements advocating very different visions for the future of America's public schools.
On one side, better known and better outfitted, there are the tech and data evangelists who imagine a reinvented school experience with computer games, tablets and other innovative models, gathered for the fourth year of the SXSWedu conference.
On the other, teachers, parents and education researchers who have, over the last four years or so, built a community of advocates for less flashy solutions like better school funding and more freedom for teachers, and a resistance to privatization and "corporate" reformers. For a long time this group has been only informally organized around a handful of blogs and education historian Diane Ravitch.
This year Ravitch and a few top lieutenants organized their movement into the Network for Public Education, and the group held its first conference last weekend, on the UT-Austin campus.
UT researcher Julian Vasquez Heilig warmed up the crowd Saturday morning, by helping to articulate what the new group is about. "The powers that be have decided that poor kids … we want to do education for them on the cheap," he said. Anthony Cody, one of the group's co-founders, laid into "hedge fund managers who have recently discovered their passion for the poor." He lamented "the cycle of corruption has invaded what should be sacred places for learning."
The movement is most commonly described by its opposition to school choice reforms like charter school chains, online schools and private school vouchers. They're often criticized for pooh-poohing reformers without offering better suggestions of their own.
"[Network for Public Education] has a very positive message," Vasquez Heilig said. "I'm not 'anti-reformer,' I just disagree with your form of reform." As Chicago Teachers Union leader Karen Lewis put it: "What we have in common are the values that made this country great."
Presentations were full of epic language and battle imagery—politically popular education reforms were often described as a "scam" or a "hoax" perpetrated by the "corporate elite"; the reform debate as "war." None amped up the drama more than John Kuhn, (Tyrant's Foe, Feb. 2013) superintendent of North Texas' Perrin-Whitt CISD, who lambasted the "new generation of robber barons" meddling in public schools. "The whole setup is a scam and it benefits people in power suits, not the children of America."
Beyond the rhetoric—there are articulate evangelists on both sides of this debate—were academics who were frustrated by the outsize power wielded by players like Eli Broad and the Bill and Melinda Gates Foundation, even for policies without a solid research base. Teach for America's five-week teacher preparation program was a popular target, along with new ways to rate teachers based on test scores (and then pay them accordingly).
Kevin Welner, a researcher at the University of Colorado-Boulder, whose National Education Policy Center regularly turns out work skewering reform research from think tanks and foundations, urged academics to "advocate for social justice, not simply for something that improves test scores."
The next day, Monday, marked the beginning of SXSWedu, a bigger education conference in downtown Austin that has, over the last three years, established itself as a playground for just the sort of private-sector reformers who'd been pilloried at NPE's gathering. Festival programmers softened that contrast a little this year, including more talks on things like equity and community building, and a presentation by… Diane Ravitch.
On Monday afternoon, Ravitch took the stage in one of the festival's many rooms, before a crowd almost as big as the one she addressed the day before at NPE. She lambasted "$1,500 conferences where you can cash in on education," and warned about fetishizing games, apps and online learning. "[They] will harm children, they will destroy the teaching profession," she said. The targets of her remarks were probably ensconced in another ballroom for a workshop on startup funding, but it was a significant statement with the big orange SXSWedu banner behind her.
A few minutes after Ravitch left the stage, it was occupied by a conversation on "Analytics and Student Success."
"I am a little nervous," joked John Wilson, a former Obama administration education official, "being up on the stage right after Diane Ravitch. … Gosh, everything was a hoax, I guess."
It's a simplification to sort every player into one side of this debate or the other. If there is a war over public schools, there's plenty of back-and-forth between the rival camps. Plenty of people at NPE attended SXSWedu (the place and timing of NPE's first conference was no accident), and SXSWedu—which continues through Thursday—is much more than a product pitch meeting.
But Monday night offered a perfect distillation of the gleeful product boosterism Ravitch decried. SXSWedu's kickoff party, with drinks, snacks and a performance by Ben Kweller, doubled as a product launch for Amplify, the education tech brand owned by Rupert Murdoch's News Corp. The company made a big show of unveiling a tablet computer for students at last year's SXSWedu, only to have school districts cancel multi-million-dollar contracts for the devices after they started melting.
This week, Amplify was back promising an even bigger announcement, which turned out to be a new tablet, an Intel processor, and a suite of educational software packaged together for $199 per student, per year. Joel Klein, the former New York City schools chief and Ravitch foil who now heads Amplify, looked the part of the ed-tech rock star, navigating the drum kit and guitar stands onstage in a sport coat and black jeans.
He recalled the "rave reviews" for last year's Amplify tablet, and promised nothing short of a transformation in schools thanks to this new gadget. "We're gonna change the way that teachers teach and kids learn," he said. "I think we're gonna change the world here."
To support journalism like this, donate to the Texas Observer.