Hot for Charter: Inside the Radical Play to Reinvent Dallas Schools
Business leaders and Mayor Mike Rawlings say making Dallas ISD the state's first "home-rule charter" is its best bet for progress, but critics see a blatant power grab.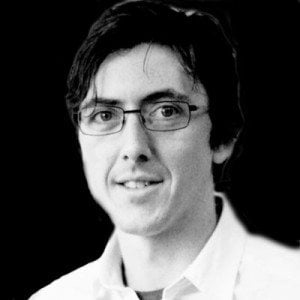 Dallas business leaders have taken great interest in the city's public schools of late. In 2011, the city's school board elections were canceled for lack of interest; the next year, business moguls like Container Store co-founder Garrett Boone and real estate developer Harlan Crow spent thousands on favored candidates who formed a new nucleus on the school board. Former Pizza Hut CEO Mike Rawlings spoke often about school reform in his 2011 campaign for mayor, and after he won, he recommended the school district consider an ambitious but little-known school reformer named Mike Miles as its next superintendent. With support from those new school board members, Miles got the job.
The business leaders' sudden concern for Dallas schools mirrors a trend that's been sweeping American cities: local donors and national foundations leveraging their fortunes to dislodge stubborn problems like low graduation rates, stagnant test scores and bureaucratic bloat. Dallas is a relative latecomer to this trend, and while Superintendent Miles has talked big about reform, the district has so far only nibbled at the edges.
Now the city could be on the verge of one giant leap into the thick of America's school reform debate, with the announcement in March of an effort by business leaders to convert the entire Dallas Independent School District into a charter school.
If you think that sounds bizarre, you're not alone. Though state law includes a mechanism—in Texas' first charter school bill—for turning any district into what's called a "home-rule charter," no district has ever tried it. The notion has been mostly forgotten even in Austin, apart from a steady drumbeat from the Texas Public Policy Foundation. As a home-rule charter, Dallas ISD could enjoy much of the freedom many charter schools do: no more messy school board elections—the school board could be appointed by the mayor instead, for example—or more freedom to hire and fire teachers.
The effort to make Dallas ISD a home-rule charter district is being led by a group called Support Our Public Schools, which debuted on March 4 asking primary voters at the polls to sign its petition. The Dallas Morning News broke the story, noting that the group's financial backing comes from John and Laura Arnold, Houston philanthropists with a passion for both school and (as the Observer's Forrest Wilder reported a while back) public pension reform.
For a handful of anonymous millionaires to spring the movement on the city, and even raise the possibility of asking voters to relinquish the right to an elected school board, strikes some critics as profoundly undemocratic—even if home-rule advocates say they all they want is a conversation.
Teachers' groups have come out strongly against the charter idea, worried that the new charter could include fewer safeguards for teachers' jobs, lower pay or longer school years without a pay increase. "I could see a scenario where basically the teachers would take the brunt of it—and the teachers are the most positive thing about any school district," says Texas State Teachers Association spokesman Clay Robison. Alliance AFT, the teacher group with the largest membership in Dallas ISD, called the home-rule proposal a "power grab."
For now, there's no telling what the new charter could look like. Under the incredibly complex rules that guide the home-rule charter process—one reason nobody's tried this before—Support Our Public Schools needs about 25,000 signatures (5 percent of registered voters) to force the current school board to appoint a 15-member commission to draft the new charter. State officials would have to sign off on it too, and then the people of Dallas could weigh in. And even then, state law requires a minimum of 25 percent turnout for a home-rule charter election, so the scheme's backers are hoping to get on the November ballot, which features a gubernatorial election. Nobody knows how long any of this is supposed to take, or what Education Commissioner Michael Williams will have to say, but the deadline to get a proposal onto the ballot is August 18.
That's a high bar to reach and not a lot of time to get there—but a challenge well suited for Dallas, where the folks in charge love to prove there's nothing you can't do with big ideas and plenty of money.
The story of home-rule in Dallas—however it ends—began almost by accident. The idea came from Mike Morath, a Dallas ISD trustee since 2011, when he ran unopposed for an open seat. He's part of the new generation on the school board, an entrepreneur and policy wonk backed by the Dallas Regional Chamber's Educate Dallas PAC.
Morath tells the Observer he spotted an off-hand mention of home-rule charters in a news story about another Texas city, and—"perhaps unusually for a school board trustee," he says—he read up on the state law. "I'm always interested in options that hold some hope for improving outcomes for kids," he says.
Drafting a home-rule charter, he figured, could be just the thing to give Dallas ISD the freedom it needs to make real changes. Morath shared the idea with a handful of local lawyers and businessfolk, and they in turn founded Support Our Public Schools. To sell the city on their cause they enlisted Allyn Media, a PR shop with a long record of political work in Dallas. They attracted a handful of donors to foot the bill, all anonymous except for the Arnolds. (Through a spokeswoman, they declined to explain why they were supporting the effort.)
Why anyone should support the effort—what exactly the petition drive is offering—has been a tough question for everyone involved to answer. Early on, the group floated specific possibilities like freedom from state standards (at least in subjects that aren't covered by state tests or graduation requirements), scrapping the elected school trustees in favor of a mayor-appointed board, or lengthening the school year. The  Morning News noted that DISD could already add class days to the school year without a home-rule charter—but as Morath points out, "there are some interrelated set of factors that cause that to be problematic," like the high cost, and teacher contracts that guarantee a set number of working days.
Any one of those reforms would be major changes for the district, which would normally require a long period of study and debate. Instead, the home-rule charter process could make them happen in a few months. Lately, home-rule supporters have stayed out of those debates by avoiding any mention of specific policy ideas. Any of the details, they say, will be up to the commission that writes the new charter. For now, they say, they just want to start a conversation.
So far, most of that conversation seems to be happening behind closed doors, as Support Our Public Schools members call around town to get influential Dallasites on board for an upcoming PR blitz. But Mayor Mike Rawlings has quickly become the movement's conversationalist-in-chief, starting with his emotional interview with the Morning News' editorial board on March 6.
Rawlings described this as a line-in-the-sand moment for DISD, where he said performance still lags and thousands of upper- and middle-class parents are fleeing the district. "We had 25,000 of the 'haves' leave this school district in the last 10 years," Rawlings said. "This is the big elephant in the room that no one wants to talk about."
Were the schools operating in the private sector, he said, "Everybody should be fired that had anything to do with it, and we hire a whole new company," he said. The district's reforms lately, he said, have been "incrementalism compared with the kind of things we're gonna have to consider." As an example, he pointed to New Orleans, where the public school system, having been decimated by Hurricane Katrina, was rebuilt with charter schools and other grand experiments in schooling. Advocates for disruptive school reform have, for years, held up New Orleans as a model of bold reform, and the Arnold Foundation has given millions to that effort too. As Education Secretary Arne Duncan famously said, "The best thing that happened to the education system in New Orleans was Hurricane Katrina."
Rawlings wasn't quite so bold: "It takes drastic measures to change the trajectory," is how he put it. But the New Orleans comparison—fraught with well-documented critiques—isn't heartening to critics who see Dallas' home-rule drive as part of a nationwide effort to weaken the institution of public schooling in favor of a competition-based marketplace of education providers.
The education historian and activist Diane Ravitch, whose book Reign of Error details how test scores have created a failing-schools narrative used to justify sweeping, misguided school reforms, sees something familiar happening in Dallas: "Destroying public education in Dallas fits with the movement's plans in many other cities. The billionaires will say whatever they must and do whatever they can and spend whatever they need to, just so long as they can put an end to public education."
On her blog, Dallas ISD trustee Carla Ranger has warned folks not to sign the home-rule petition. "You will end up with an appointed corporate controlled board financed by secret backers and no voice in electing future Trustees," she wrote.
University of Texas at Austin researcher Julian Vasquez Heilig—who's been critical of recent reform efforts in Dallas—says the home-rule charter, if it weakens job protections for veteran teachers, could speed up teacher attrition and fill the district's classrooms with low-paid and under-prepared teachers. "The solution is not sending more under-qualified teachers, or pushing out our experienced teachers. The solution is providing training to the teachers that we already have," he says. "Our opinion of teachers has changed radically in the past couple of decades," he says, and he sees the home-rule effort as another quick, top-down reform to short-cut around a long-term investment in developing better teachers.
On Saturday, the Texas State Democratic Executive Committee passed a scathing resolution against home-rule effort, which reads in part:
WHEREAS the "home-rule district charter" initiative in Dallas is part of a national campaign by self-styled "education reformers" like John Arnold that is ultimately about profits, not about kids, employing a clear strategy to underfund our public schools, declare them a failure, contract out those schools to private operators, disenfranchise parents and community stakeholders, and deprofessionalize teaching[.]
These are the sort of specific criticisms home-rule advocates want to avoid at this point. Morath, the school trustee who set all this in motion, says that the word "charter" has been a distraction from what the home-rule process would really offer: a chance for the people of Dallas to come together and design a better district. "I see this as a process of us writing a local governing document," he says. "The Texas home-rule law is fairly unique. I don't see it as part of those broader issues that some people sort of attack as part of school reform nationally."
Rawlings' spokesman Sam Merten says some folks have been suspicious or frustrated by the lack of detail so far—that, by definition, all they're proposing is a blank slate. But, Merten says, "If it's something that could help us, why would we not want to look into and evaluate it? … Whatever comes out of it, it's truly a community effort."
The "community" aspect of the effort is just beginning now. Last Thursday, Rawlings walked out of what was supposed to be an invitation-only sit-down with Hispanic leaders, after being cornered by critics. Home-rule advocates will hold their first truly public meeting, hosted by Republican state Rep. Jason Villalba and Councilwoman Jennifer Staubach Gates, tomorrow in northwest Dallas.
If the second-biggest school district in the state manages to navigate the home-rule charter process, it could set an example for other Texas districts. But if the effort fails on some procedural snag, Dallas ISD could become the poster child for loosening the home-rule charter law at the Legislature next year—something lieutenant governor hopeful Dan Patrick tried, unsuccessfully, to accomplish in 2013.
And in Dallas, should the home-rule effort get the signatures needed, there'll be at least a few weeks, as the charter commission drafts its proposal, when the city will have to confront some basic questions: Why hold school board elections if nobody votes and hardly anyone runs? And what good are neighborhood schools when families are leaving the neighborhoods to avoid them?
"If all that comes out of this is a really good conversations about education, then we all win," Merten says. "I think this is gonna be the story of the year for our city.