Can Houston's Apollo 20 Program Fix Struggling Schools or Has It Failed to Launch?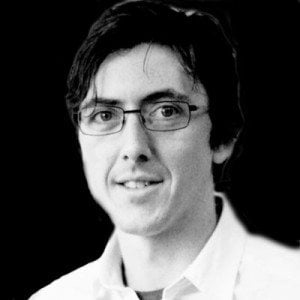 A version of this story ran in the September 2013 issue.
Forty years after NASA canceled its Apollo 20 mission to the moon, Houston's school district reclaimed the name for a new program with even bolder ambitions: Turn around 20 of its most struggling schools, lower dropout rates and boost test scores.
The program shares a goal with the most popular school reform initiatives—from Teach for America to the KIPP charter schools—and it draws inspiration from their methods as well. The Apollo 20 program stresses longer school days and one-on-one tutoring, plus less clearly defined priorities like quality school leadership and high standards with a "no excuses" approach.
Some education experts saw Apollo 20 as such a revolutionary program because it took lessons from the charter-school movement and applied them in the nation's seventh-largest school district.
Since Apollo 20 launched in fall 2010, it's been featured in a PBS Frontline documentary, lauded by U.S. Secretary of Education Arne Duncan, and has attracted just shy of $17 million in support from private foundations and implacable do-gooders like Chevron and JPMorgan Chase. Houston Independent School District Superintendent Terry Grier claims that the dropout rate has hit an all-time low, and the graduation rate an all-time high.
At the same time, Apollo 20 has been lambasted by critics who say the district is spending too much to help too few students. They also say the program's reforms have been disruptive. Before the program's first year, more than one-third of the teachers in Apollo 20 schools were replaced; 76 first-year Teach for America teachers helped take their place.
Principals in some Apollo 20 high schools turned over frequently: After one principal left Kashmere High in 2012, his predecessor had to return from a nonprofit he'd fled to just months earlier. Four of the nine new Apollo principals left after less than two years. Another Apollo campus, Ryan High, was slated for closure earlier this year.
Roland Fryer, the Harvard economist whose research formed the basis for Grier's design, sent research teams to evaluate Apollo 20 classrooms and test results. Fryer released encouraging research on the results after Apollo 20's first year, showing gains on state math and reading tests, and modest improvement in school attendance. But Fryer's report also criticized the program for presenting students with material that they found too easy.
Two years later, some of the program's funders are growing impatient. Fryer's next round of research is due in November, though the Houston Chronicle reported that this isn't soon enough for the Houston Endowment, which is withholding the final third of a $9 million grant until it sees the results of Apollo's first three years.
"It's been quite some time since we've seen data," Houston Endowment President Ann Stern told the Observer. "All of us in public education are going to learn a lot from these results, so we want to get it right."
Stern is satisfied to wait a month or two more for Fryer's report, but the Houston Endowment's announcement set off a brief panic in the school board, which contemplated asking Fryer to speed up his results, then voted to hire an outside reviewer to check out Fryer's report for bias or faulty methodology.
Fryer, a 2011 MacArthur "Genius Grant" recipient, wasn't too pleased, judging from an email he wrote to Grier, which the Chronicle published. "I think your school Board is a bit confused about the academic process," he wrote.
Perhaps, but we'll all find out soon enough if Apollo 20 has been a success, or if its promises were out of this world.