Years Into Austin's Community Schools Experiment, National Policy Catches Up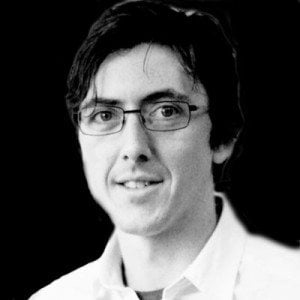 When Allen Weeks helped organize the first Save Texas Schools rally nearly five years ago, he had a few school crises on his mind.
The "bookish former track coach" who the Observer named a 2011 "Tyrant's Foe" was one of thousands at the Capitol who hoped their combined voices could beat back the multibillion-dollar cuts lawmakers had proposed, and would soon pass, for the state's public school budget. But Weeks was also in the midst of a more narrowly focused effort: rallying support and building community connections in his Northeast Austin neighborhood to save two nearby schools from closure.
The fight over school funding is still ongoing; we're entering year four of the lawsuit prompted by those funding cuts. Meanwhile, students who were in kindergarten when the Legislature made that $5 billion cut are now nearly in junior high. They've grown up knowing only a public school system where teacher layoffs and crowded classrooms are the norm.
Weeks' neighborhood efforts, at Austin's Webb Middle School and Reagan High School, have been more encouraging. For one thing, the schools are still open, years after low test scores put them on the brink of closure. Weeks and the team at Austin Voices for Education and Youth, where he's now the director, are still building bridges between Reagan, Webb and their surrounding neighborhoods, and have expanded their efforts to two more Austin high schools and the middle and elementary schools that feed into them. The group has a team of bilingual social workers and community organizers who help families work with school administrators and other support services to design a neighborhood school around their shared priorities.
"At the end of the day the school that emerges is the one that the community dreamed up, and that's what I think makes it sustainable," Weeks says.
Webb and Reagan figure prominently in a new report on successful community schools initiatives nationwide, released last week by the Center for Popular Democracy, which frames community schools as a way for policy makers to move past a single-minded focus on driving up test scores.
The report particularly lauds Webb and Reagan's discipline policies built on restorative justice, early college partnerships, daycare programs and mobile clinics for student mothers, new mental health and trauma support programs, on-campus English classes for parents, and new band, orchestra and dance troupes.
From 2010 to 2015, Webb went from the lowest-performing middle school in Austin ISD, based on its test scores, to one of its best. Its enrollment has grown 55 percent, and fewer students are leaving the school mid-year. Reagan's enrollment has more than doubled and its graduation rate has improved from 48 percent to 85 percent.
"There's about 5,000 self-identified community schools around the country," Weeks says, which tend to share the same approach of providing support for students' nutrition and their physical and mental health. "That's great, and we definitely have that, but I came to this out of a teaching background, so we really focus on weaving it together with high-achieving academics."
Weeks says he's consulted with school administrators from El Paso, Dallas, Houston and Corpus Christi about building community schools models in those cities. Austin Voices' community schools work in Austin embodies what has become one of today's trendiest education policy buzzwords.
Congress has embraced community schools as a path out of the test-focused No Child Left Behind era. The new Every Student Succeeds Act includes funding for "full service community schools" programs and a requirement that states measures their schools using metrics other than test scores. Texas lawmakers added community-based assessments of school performance way back in 2013.
On Monday night, Weeks presented Austin ISD board members with the latest community-generated plan for Webb, the result of nine months of meetings with teachers, students and neighbors. It includes a short list of new priorities, including a stronger college-going culture, more afterschool and summer classes for students, and better communication between school staff, parents and community groups.
Adapting to new priorities has kept the community schools approach relevant at Webb and Reagan, Weeks says, even after almost a decade.
"In school reform in general," Weeks says, "a school will have some new model come along and there's a lot of excitement for two to three years, that starts to fall off and another model has to come in. We don't want to do that. We want it to be as permanent as life can be."