Under Pressure Nationally, Teach for America Finds Growing Support in Texas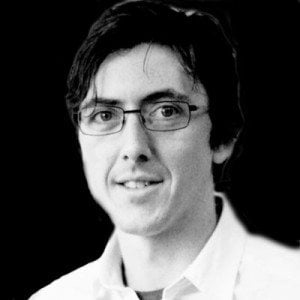 Above: A Teach for America recruit's summer training classroom at Houston ISD's Lantrip Elementary in June 2008.
In the heat of the budget debate last legislative session, on the day House members were set to vote on their version of the appropriations bill, state Rep. Mary Gonzalez proposed spending $2 million on a program to help classroom aides become fully certified teachers.
The program existed already, and had been in place for years, but lawmakers zeroed out its funding in the midst of widespread budget cuts in 2011. To restart it, Gonzalez proposed taking $2 million from a $6 million budget rider dedicated to Teach for America, the popular but increasingly controversial organization that recruits non-teachers to spend at least two years teaching in low-income communities.
TFA's $4 million budget rider had escaped those 2011 cuts unscathed, and in 2013, lawmakers had, with little discussion, increased its allotment to $6 million. Gonzalez suggested keeping it flat. With around $43 million in government grants a year nationally, according to 2012 IRS filings, TFA could probably get by with $2 million less. Instead, Gonzalez proposed spending the money on classroom aides who already had ties to the school community and understood students were coming from.
As much as she liked Teach for America, Gonzalez said, "TFA provides a band-aid solution to providing qualified teachers. The educational aide program actually finds a solution for putting qualified teachers in our local classrooms."
The proposal was a long shot, but it died without even a vote after Rep. Rafael Anchia (D-Dallas) walked to the chamber's back microphone to question Gonzalez.
"In Dallas we have made a pretty significant commitment to TFA," Anchia explained. "In Dallas Independent School District, it's a program that's very popular and embraced community-wide. I just want to make sure this wouldn't adversely affect those efforts."
"This is not against TFA, but this is for the educational aide program," Gonzalez said. Another representative approached Gonzalez, they spoke off-mic for a few moments, and Gonzalez withdrew her proposal.
That brief exchange was the extent of last session's public debate over sending $6 million a year to TFA. No close look at the program's results or the best way for Texas to develop its teachers. Just a gentle reminder that we all sure do like TFA around here. Standing on the House floor that day in early April, the moment seemed to suggest what unconditional goodwill TFA enjoys around the Capitol, and what a political third rail it's become to question the organization.
But a lot has changed for TFA in just the last two years. TFA has announced it may miss its nationwide recruiting goals by more than 25 percent, and plans to shutter two of its training centers. On the college campuses where TFA recruits, students have launched campaigns criticizing TFA's role in the national school-reform movement that privileges outside intervention over community-based solutions. And TFA's new leadership, including a CEO raised in the Rio Grande Valley, has signaled a willingness to make major changes to its program in response to those criticisms.
If ever there were a time for real debate about Texas' continued support for TFA, this should be it.
Texas is, by far, TFA's biggest state: 1,206 TFA members worked here in 2013 in Dallas, Houston, San Antonio and the Rio Grande Valley. And around the Capitol, support for TFA remains a matter of faith, helped in part by the goodwill around TFA's brand, and in part by hired lobbyists like Sandy Kress. In a press conference on his goals for the upcoming session, new Lt. Gov. Dan Patrick specifically mentioned increasing the state's commitment to TFA as part of his pledge to improve education. Gov. Greg Abbott's campaign platform included giving TFA an extra $1.5 million a year—up to a $15 million commitment in the two-year budget.
In all, more than one quarter of TFA's revenue comes from public sources around the country: federal grant programs, public volunteer programs, school districts and a handful of states like Texas that support TFA with budget line items worth millions.
"It's like a Peace Corps thing—everybody likes them," says California State University at Sacramento researcher Julian Vasquez Heilig. "And when you meet TFA people, they're some of the nicest, best-dressed, most likable folks. But the question is not whether they're likable, the question is whether they're the best policy."
At first glance, it's hard to see the downside of a service organization that places well-educated and enthusiastic new teachers in classrooms where nobody wants to teach. But in the last few years, some districts have begun accepting TFA recruits even when there's stiff competition for the open jobs—because TFA members come cheaper than traditional teachers, or because partnering with TFA seems to suggest a serious commitment to school reform.
In the last few years, the share of TFA recruits teaching in charter schools has risen to one third—particularly in urban schools, TFA recruits aren't filling a teacher-less void anymore. They're competing for jobs against other teachers. Lately, TFA promotes its recruits as more effective alternatives to an average teacher. (That's thanks in large part to a 2013 study suggesting TFA's middle and high school math teachers were worth the equivalent of 2.6 months of additional instruction; Julian Vasquez Heilig and Cal State's Su Jin Jez have argued that study doesn't back up the claim.)
But classroom teaching is just one piece of TFA's mission. "We're a leadership development organization, not a teaching organization," TFA founder—and Highland Park High School graduate—Wendy Kopp explained in 2011. "I think if you don't understand that, of course it's easy to tear the whole thing apart." TFA alumni have excelled as leaders in today's school reform movement, rising quickly from the classroom to influential positions in charter schools, school districts and political office.
Dallas is a good example. As Rafael Anchia said on the House floor, Dallas schools' commitment to TFA has been "pretty significant"—it's grown quickly to become TFA's third-largest region nationwide. Over the last five years or so, the district has hired a crop of young former TFA recruits into top administrative jobs. In 2013, after two years in the classroom and two more in school administration and reform advocacy, TFA alum Miguel Solis, became the youngest trustee ever elected to the Dallas ISD board. Today, he's the board president. TFA alum Erika Beltran worked in Dallas school reform groups before her election the State Board of Education last year.
Beltran's campaign drew support from TFA's political arm, Leadership for Educational Equity, a 501(c)4 nonprofit that helps TFA alums across the country reach elected office. In 2012, when Texas' budget included a $4 million grant to TFA's work in the state, the national group put $4.8 million into Leadership for Educational Equity.
The group itself, and many of the alumni who've gone on to higher office, have tended to embrace a very particular school improvement philosophy—generally speaking, that classroom reforms alone can overcome the harm of systemic poverty. That's a view also popular among free-market, low-spending advocates in the political world.
For its role in the national school reform fight, for exacerbating high teacher turnover rates, and for its ties to corporations like ExxonMobil and JPMorgan Chase, TFA became the target of student-driven opposition last fall. Students protested at colleges where TFA recruits. At Harvard, students asked their university to sever its ties to the group. TFA's own alumni have also become whistleblowers arguing that new recruits need more training, especially if they'll be teaching students with special needs or limited English.
Amid this growing criticism, TFA announced last month that it could fall well short of its recruiting goals. Its new co-CEOs, Matt Kramer and McAllen native Elisa Villanueva Beard, attributed the trouble to low teacher satisfaction in recent years and "an increasingly polarized public conversation around education" that has extended to TFA.
"We're finally seeing TFA pay attention to their alumni," says Vasquez Heilig. "I think they're missing their recruiting goals because students are finally paying attention. The people who aren't paying attention are the policymakers."
Texas isn't the only place where lawmakers have lately approved big grants for TFA with little discussion. But in other states, leaders have been more critical. A few school districts have canceled contracts with TFA, legislatures in Hawaii and South Dakota have reduced their support, and governors in Minnesota, Arizona and Missouri have vetoed money for TFA in the last two years.
At the same time, TFA's new leaders are testing major changes to the program that could help address its critics. As Dana Goldstein detailed for Vox last September, TFA is piloting full-year teacher preparation programs, and minimum five-year commitments (instead of two) in a few cities including Dallas. Its program still relies on inexperienced teachers parachuting into unfamiliar communities, but its latest crop of recruits is its most diverse ever. TFA is trying to get away from competing for urban teaching jobs, to focus instead on truly high-need rural schools. At Vox, Goldstein describes a surprising degree of soul-searching underway at an organization that, from the outside, can seem to have a Borg-like rigidity.
All of which should justify some actual debate at the Capitol. The national conversation around TFA has changed a great deal since 2013, and so has TFA itself. Lawmakers should consider what they're getting before they rubber-stamp another multimillion-dollar raise for TFA.