Payday Lenders Told to Stop Pursuing Their Customers Criminally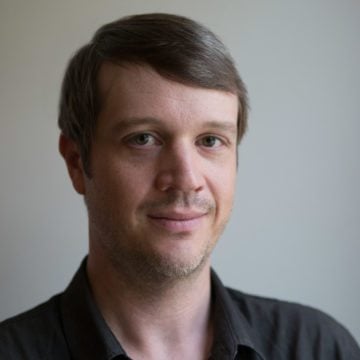 Three months after an Observer investigation exposed how some payday loan companies aggressively pursue criminal charges against their customers, the state body that oversees the industry has issued an advisory telling companies to stop the practice.
State law prohibits payday lenders or debt collectors from "threaten[ing] or pursui[ing] criminal charges against a consumer," except in limited cases. But, the Observer found at least 1,700 instances in which payday lenders pursued criminal complaints against customers who couldn't or wouldn't pay their payday loans. In some cases, people even ended up in jail.
To critics of the unregulated, booming payday loan market in Texas, the criminalization of borrowers—many of whom get trapped in a cycle of debt by rates that often exceed 500 percent—marked a new low in the industry's tumultuous history.
In the advisory bulletin, the Office of Consumer Credit Commissioner warned payday loan companies that they run the risk of violating Texas laws, including the Texas Debt Collection Act. "For example, if a consumer postdates a check to pay for a payday loan, and that check later bounces, this is not sufficient evidence to show that the consumer committed criminal conduct."
The bulletin also addresses another shady practice we uncovered: Prosecutors essentially functioning as debt collection services for payday lenders. Although on shaky legal ground, the threats of criminal prosecutions could prove lucrative for cash-strapped districts attorney and lenders alike. The Office of Consumer Credit Commissioner warns that a lender "should not use a district attorney's hot-check division simply as a means for collecting on delinquent loans."
Ann Baddour, a consumer advocate with Texas Appleseed, said the credit commissioner has been seeing an "uptick" in complaints related to debt-collection. "It seems that the uptick, in combination with [the Observer] article made them feel they needed to issue the advisory."
It's not clear how much impact a simple advisory will have. The credit commissioner has long maintained that the law is clear: Payday lenders can't even threaten criminal charges, except in some limited circumstances that rarely occur. But the agency's policing has been spotty. It has no oversight over prosecutors or courts and only catches bad actors when people complain or they find violations during infrequent examinations.
"It will be interesting to see if it actually changes any practices," Baddour said. "It may change the filing of criminal cases, but I doubt it will change the many threats of criminal repercussions that we hear anecdotally from borrowers."