Rep. Gary Elkins' Payday Loan Business Faces Criminal Prosecutions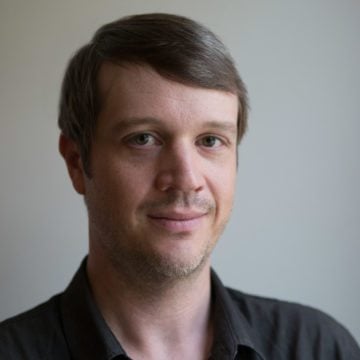 State Rep. Gary Elkins (R-Houston) has a certain attachment to Texas' payday loan business. After all, he helped pioneer the current model, in which payday lenders operate as "credit service organizations" and can avoid Texas' laws against usury. Elkins owns a chain of payday stores across the state and has fought strenuously at the Legislature and in court to prevent any new regulation of the industry.
"[I'm] not ashamed of what I do," he once told the Texas House while trying to kill off a package of modest reforms sponsored by former Republican state Rep. Vicki Truitt. (Ironically, Truitt is now a lobbyist for ACE Cash America, a payday firm that was just levied a $10 million fine for illegally coercing borrowers into taking on more debt. But that's another story.)
And now Elkins is fighting his latest adversary: the cities of Dallas and San Antonio. If there's a threat to payday and title lenders in Texas, it's the growing number of cities—18 at last count—regulating the stores. Dallas was the first, passing two ordinances in 2011, requiring lending storefronts to register and abide by zoning rules, and setting limits on the size of loans and the number of times a borrower can roll a loan over.
Until recently, the cities have mostly taken a light approach to enforcing the ordinances, issuing warnings instead of criminal penalties and relying on consumer complaints. "The intent was to go out and say, 'All right, this is what we're seeing, this is what we're finding, this is what you need to be doing,'" Dallas City Councilman Jerry Allen said.
But with lawsuits out of the way and the Legislature not expected to do anything, cities are becoming more aggressive.
Some payday lenders chose to shut down rather than comply with the ordinances. Cash America, a major chain pawn and payday chain, closed 13 locations in Dallas that offered payday services inside a pawn shop—something the ordinance prohibits. Others grumbled but fell into line once it became clear the new rules were here to stay. In Dallas, there was one exception, though: Gary Elkins.
In January, the city of Dallas filed four criminal complaints against Power Finance, one of Elkins' payday businesses, in Dallas Municipal Court. Three of the complaints allege that a Power Finance store in an office tower near Dallas Love Field violated the city zoning rules by, for example, being located within 500 feet of an expressway. The fourth complaint alleges that Power Finance failed to register with the city. All four complaints are Class C misdemeanors and carry $500 fines.
Unlike the dozens of other payday companies operating in Dallas, Elkins has chosen to fight the law—an attitude that ticks off Councilman Allen: "I don't care who this guy is, state guy or what, if they're going to be in violation, if they're going to thumb their nose at our ordinance, rest assured we will come with guns blaring."
In San Antonio, too, Elkins has chosen to fight City Hall over its ordinances. The city attorney has filed criminal complaints against nine payday loan stores, including two Power Finance locations that have refused to register with the city or even allow inspectors into the stores. A trial is set for Sept. 10. Elkins' attorney in the matter didn't return several calls seeking comment.
Ann Baddour, a consumer advocate with Austin-based Texas Appleseed, said Elkins' refusal to comply with the cities' rules "raises significant ethical issues."
"The one business that stands out for refusing to comply with local ordinances is owned by a Texas legislator," she said. "It is a situation rife with conflicts."
Councilman Allen says the crackdown shows the cities mean business—and the message is getting through.
"Has it been effective? The word is 'absolutely.' All you have to do is put an ordinance into place and have a city start talking about it and these guys will be flying in in private planes," he said. "They'll be showing up and fighting like junkyard dogs. I'm serious, man. If we weren't effective and it didn't mean anything these old boys wouldn't be showing up."