Texas Payday Lenders Charging Even More in Fees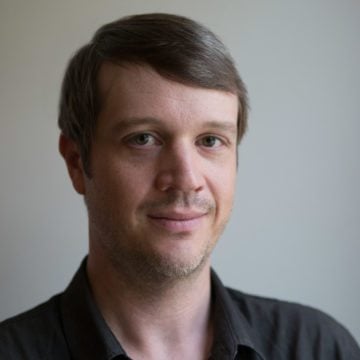 Over the last five sessions, state lawmakers have done almost nothing to regulate payday and title loans in Texas. Legislators have allowed lenders to continue offering loans for unlimited terms at unlimited rates (often more than 500 percent APR) for an unlimited number of refinances. The one regulation the Texas Legislature managed to pass, in 2011, was a bill requiring the 3,500-odd storefronts to report statistics on the loans to a state agency, the Office of Consumer Credit Commissioner. That's at least allowed analysts, advocates and journalists to take stock of the industry in Texas. We now have a pretty good handle on its size ($4 billion), its loan volume (3 million transactions in 2013), the fees and interest paid by borrowers ($1.4 billion), the number of cars repossessed by title lenders (37,649) and plenty more.
We now have two years of data—for 2012 and 2013—and that's allowed number-crunchers to start looking for trends in this pernicious, but evolving market.
In a report released today, the left-leaning Austin think tank Center for Public Policy Priorities found that last year lenders made fewer loans than 2012 but charged significantly more in fees. Specifically, the number of new loans fell by 4 percent, but the fees charged on payday and title loans increased by 12 percent to about $1.4 billion. What's happening, it appears from the data, is the lenders are pushing their customers into installment loans rather than the traditional two-week single-payment payday loan or the 30-day auto-title loan. In 2012, just one out of seven loans were multiple-installment types; in 2013, that number had risen to one out of four.
Installment loans often charge consumers more money in fees. The total fees charged on these loans doubled from 2012 to 2013, to more than $500 million.
"While this type of loan appears more transparent," CPPP writes in its report, "the average Texas borrower who takes out this type of loan ends up paying more in fees than the original loan amount."
The average installment loan lasts 14 weeks, and at each payment term—usually two weeks—the borrower paying hefty fees. For example, a $1,500, five-month loan I took out at a Cash Store location in Austin would've cost me (had I not canceled it) $3,862 in fees, interest and principal by the time I paid it back—an effective APR of 612 percent.
My anecdotal experience roughly comports with statewide figures. According to CPPP, for every $1 borrowed through a multiple-payment payday loan, Texas consumers pay at least $2 in fees.
"The big issue is that it's costing a lot more for Texans to borrow $500 than it did before, which is kinda hard to believe," says Don Baylor, the author of the report. He says he thinks the industry is reacting to the likelihood of the federal Consumer Financial Protection Bureau "coming down hard" on single-payment payday loans, which consumers often "roll over" after two weeks when they find they can't pay off the loan, locking them into a cycle of debt. Installment loans, despite their staggering cost, have the advantage of being arguably less deceptive.
Defenders of the payday loan industry frequently invoke the platitudes of the free market—competition, consumer demand, the inefficiency of government regulation—to explain why they should be allowed to charge whatever they please.
But it's increasingly apparent from the numbers that the volume of loans, the staggering number of storefronts (3,500)—many located within close proximity to each other—and the maturation of the market has not lead to particularly competitive rates. If anything, as the 2013 data indicates, fees are becoming even more usurious and the whole cycle of debt problem may be deepening as longer-term, higher-fee installment loans come to dominate.
Indeed, a recent Pew study of the 36 states that allow payday lending found that the states like Texas with no rate caps have more stores and far higher prices. Texas, which is a Petri dish for unregulated consumer finance, has the highest rates of any state in the nation, according to the Pew study.
"I think that has bedeviled a lot of people in this field," Baylor says. "You would think that more choices would mean prices would go down and that's simply not the case."
There is no competition, at least on prices.