Nueces County Sheriff Wants Internet-Enabled Tablets in Jail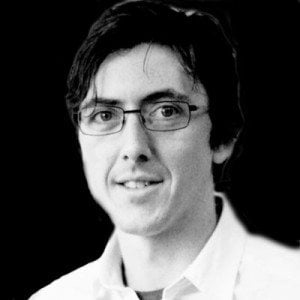 A version of this story ran in the October 2015 issue.
If Sheriff Jim Kaelin gets his way, Nueces County Jail inmates could be the first in the state with Internet-connected tablets to help them pass the time.
Global Tel-Link, which provides phone service at the jail — at a steep price to inmates and their friends and family — markets its Inspire tablets as a way to keep inmates out of trouble and entertained. Inmates can, for a cost, stream music and movies, or make paid calls direct from their cells, never again to wait in line for the jail's busy main phone.
Across the country, new technology built to jail specs, including tablets and videoconferencing software, is opening up exciting new ways for Global Tel-Link and other communications firms to tap into their captive markets, usually with a cut reserved for the county jails and state prison systems that keep their customers locked up.
Kaelin was initially against the idea, siding with county commissioners' general objections that jail is no place for fun and games.
"If we're going to give tablets to someone, we ought to give them to schoolchildren," Nueces County Commissioner Brent Chesney told KRIS 6 News.
But Sheriff Kaelin had a change of heart, the station reported, "after later consulting with Global Tel-Link." Now, Kaelin says he's convinced that the educational programming inmates could access, such as Alcoholics Anonymous lessons and lectures from Khan Academy, will make the tablets worthwhile. "One way or another, I'm so sold on them. We're going to have them," Kaelin told KRIS.
If county commissioners won't approve them, Kaelin says he's ready to ink a side deal for 500 tablets, which Global Tel-Link has offered to provide for free. Kaelin says he hopes one day to have one tablet for every inmate in the jail.
Kaelin told the Observer that a contract for the tablets would include a provision to steer a share of the proceeds to the jail's "inmate benefit fund," which Kaelin believes is a vital supplement to his funding from the county. That fund, which currently depends on proceeds from the inmate commissary, pays for things like new mattresses, security cameras and cleaning supplies. Without it, he said, he wouldn't be able to keep the jail as clean and safe as it is.
County leaders who opposed the tablets, Kaelin said, are missing the bigger picture of how much good he could do with his cut of the service fees. "The sheriff was elected to run the jail," he says. "That's what the people put me here for. And if I make mistakes I get spanked, and if I do things right I get a pat on the back."
Kaelin said that with his oversight, the tablet program could make the jail safer. "An inmate whose mind is occupied on those tablets is an inmate who's not thinking about how to be destructive or disruptive," he said. Kaelin said he would be responsible for screening the entertainment options. "We're not gonna put 'Kill the cop, kill the cop, kill, kill, kill' on rap songs, but we are going to put some of a genre that those inmates would enjoy," he said, like hip-hop, opera or Tejano.
Local resistance to the tablets has so far centered on worries that inmates might find a way around the security precautions or that Nueces County is going soft on lawbreakers. In an editorial supporting Kaelin's plan, the Corpus Christi Caller-Times summed up the opposition: "Haven't they forfeited the privilege of surfing porn on the Internet and wouldn't our tax dollars be better spent elsewhere?" Former jailers have worried that the tablets could be used as weapons, or set off fights among jealous inmates.
Global Tel-Link says those concerns haven't materialized in jails where the tablets have been deployed. The company quotes research showing that inmates who keep in touch with family are less likely to reoffend.
More communication from jail — putting a phone line in every cell, basically — will do wonders for Global Tel-Link. Kaelin has said the jail's share of the media streaming fees will help offset the cost of caring for inmates. To those who profit on captivity, tablets represent a vast opportunity. Each of the devices' features — emails, phone calls, text messages and videos — is another chance to charge a fee.
As Prison Legal News Managing Editor Alex Friedmann put it in a July story about the growing tablet business in jails, "The emphasis seems to be more monetizing as many things as you can that prisoners and families have to pay for."