Hundreds Rally to Reject 'Racist' Mexican-American History Text
State Board of Education members suggest the book is a long shot for use, demand greater oversight of textbook adoption.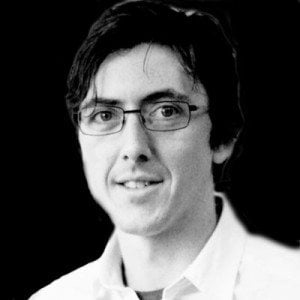 The backlash to the textbook Mexican American Heritage has been building for months among college and high school faculty, activists and lawmakers across the state. On Tuesday morning it finally spilled into the open.
This week the State Board of Education is holding its first public discussions about the book, which was the only title submitted to the board's call for ethnic studies texts in 2015. Published by conservative former State Board of Education member Cynthia Dunbar, the 512-page book has been called "offensive" and "plagued with factual errors" by the Responsible Ethnic Studies Textbook Coalition, which formed in response to the book. Its authors have no apparent expertise in the field of history, Mexican-American or otherwise.
A crowd of hundreds gathered outside the Texas Education Agency headquarters in Austin on Tuesday to denounce the textbook before filing inside for a daylong session of testimony before the board.
Advocacy groups have spent months firing up opposition to the book, highlighting especially offensive passages. One portion of the book suggests that members of the Chicano rights movement wanted "to destroy this society." Another passage notes that Mexican workers were passed over for work because they "were not reared to put in a full day's work so vigorously" and that "drinking on the job could be a problem."
Mexican-American studies scholars spoke to the crowd, gathered in a plaza overlooking 17th Street at Congress Avenue, about the book's factual shortcomings, saying their shelves were lined with texts that would serve students better. Trini Gonzales, a South Texas College professor who led a review committee that has tallied 144 erroneous passages in the book said the book will force SBOE members to grapple with a more basic issue than fixing the book's factual flaws: whether it is "morally acceptable" to allow such racist material to be taught in public schools.
Houston activist and author Tony Diaz recalled the first hearings before the board, in 2014, when activists called on the board to strengthen ethnic studies in Texas schools. The crowds were small back then, he said, and on Tuesday he rode in with busloads of students from Houston: "Guess what? Every time we're here there's more and more of us."
As Diaz spoke he thrust his fist in the air and waved a copy of Sandra Cisneros' novel The House on Mango Street — Cisneros is among the Mexican-American authors notably absent from the textbook, which instead names writers from elsewhere in Latin America, including Brazilian Paulo Coelho, who is misidentified as "Pablo."
Former Texas poet laureate Carmen Tafolla even took a turn at the mic to share her thoughts in prose. She said, "We must not let this … piece of cheap propaganda anywhere near our schools."
Dunbar, the book's publisher, has declined interview requests for months but spoken up lately to complain that the news coverage has been one-sided. She said the text is being revised to address some of the concerns — TEA staff said Tuesday that the publisher was due to respond in October — and has argued that the non-expert authors were chosen to avoid "bias" in the text.
Kathy Miller, president of the left-leaning watchdog group Texas Freedom Network, got a lot of mileage out of that line Tuesday morning; She wondered what other subjects could be better served by "unbiased" authors who didn't know their subjects. This controversy was no surprise, she said, coming from a former board member who once wrote a book in which she claimed public schools were "unconstitutional" and a "perversion."
During the board meeting, some SBOE members gently reminded their audience that the book wasn't their fault, but they had to discuss it anyway because it was the only one submitted for their consideration.
David Bradley and Ken Mercer, two GOP members who doubted the need for ethnic studies courses in the first place, used the opportunity to complain about a recent law, Senate Bill 6, that gave local school districts authority to approve their own texts, a right previously reserved for the SBOE. Though the law was a partial response to the culture-war circus that resulted from past textbook approvals at the SBOE, Bradley noted that thanks to the new law, local districts could already be teaching Mexican American Heritage and the state would never know.
Tuesday's meeting also offered a first look at what many SBOE members think of the text, and by the Austin American-Statesman's count, majority approval could be a stretch. At one point, Amarillo Republican Marty Rowley said he has "real concerns about the text and this material." The board's vice chairman, Mount Pleasant Republican Thomas Ratliff said, "It's hard for me to imagine any parent or any student seeing this book and not immediately sending up a flare."
Board members will vote on whether to approve the book in November — that is, unless Dunbar heeds the advice proposed by San Antonio board member Marisa Perez. Speaking to the gathered crowd and news cameras outside, Perez challenged Dunbar to "withdraw her textbook before we have to go any further with this ridiculous conversation."