Mexican-American History Supporters Urge State Board to Approve New Course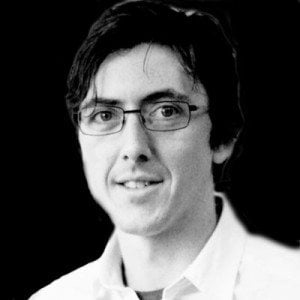 Last November, Ruben Cortez casually proposed to his fellow State Board of Education members that Texas develop a course in Mexican-American history.
It seemed like a small moment, easily missed after a contentious debate over Texas' new high school graduation requirements. Cortez's suggestion seemed at first to gracefully sidestep the state board's hyper-partisan tendencies. By adding the course to a "wish list" for the Texas Education Agency to work on, it seemed as though the Brownsville board member had secured a big win for the activists and educators who've spent years working to get more Mexican-American history and literature into Texas' school standards.
"Nobody raised an objection to my request," Cortez told the Observer in December. "I was kind of speechless, everybody just stayed quiet."
But over the last four months a political storm has been brewing around the Mexican-American history proposal, as activists for and against the proposal have called board members and raised the stakes. This week, before the State Board of Education votes on whether to develop the course, they'll do what they do best: play host to Texas' culture wars.
A few Republican detractors on the board have already suggested there's no need for the course. As Beaumont Republican David Bradley explained to the Houston Chronicle's Lisa Gray, "We don't teach Irish-American history and Italian-American history." Weatherford Republican Pat Hardy suggested students would be better off with world geography instead. And anyway, she told the Chronicle, "We're citizens of the United States, not citizens of Mexico."
The board will debate and take a preliminary vote on Mexican American studies Wednesday. Tuesday was for live public testimony, which was overwhelmingly in support of the course.
"Our history is skewed," George Reyes told the board, "and as a result of this, bullying continues to invade our hallways with misrepresentations." Vero Higareda, president of the Texas Freedom Network's UT-Pan American's chapter, drove from the Valley to tell the board that a Mexican-American history course would help students understand the stereotypes she hears all the time, and feel more confident tearing them apart.
For a few hours on Tuesday afternoon, students, educators and recent graduates told the board that a Mexican-American history elective would help students better understand themselves, and see how they fit in with an education system that often feels as though it isn't meant for them.
Eloy Gonzalez told the board he's a migrant farm worker from South Texas. "I went to college and I felt like college wasn't the place for me," he said—until he discovered Mexican-American studies. That changed everything, he said, and now he's been accepted to Columbia University. That good news, in spite of the concerns that prompted his testimony, drew the only comment from board members. As he left, board chairwoman Barbara Cargill (R-The Woodlands) cheered him on: "Congratulations! Job well done on your education."
One of the reasons we've come to this point is that Texas' current social studies standards give so little room to Mexican-American history. David Barton, the controversial far-right historian appointed as an "expert" reviewer during the last revision five years ago, even recommended deleting civil rights leader Cesar Chavez altogether. State approval for a new Mexican-American history elective would encourage schools to teach the course consistently around the state, and show that Texas' schools are responsive to the more than 50 percent of its students who are Hispanic.
At a press conference before the testimony, Tony Diaz—the author and Lone Star College instructor who leads the "Librotraficante" effort to smuggle banned Mexican-American literature into Arizona—made a dramatic plea to embrace Mexican-American studies in Texas schools. Not approving this course, he suggested, would be a step on the path toward Arizona's ban on ethnic studies in schools.
Other supporters said board approval for the course would be the beginning of a more inclusive set of state standards. "We hope this opens the door to a conversation about African-American studies and women's studies and more," said Texas Freedom Network president Kathy Miller.
State approval for this one course wouldn't change the fact that so much of Texas' education agenda—like the new graduation requirements the Legislature passed last year—is set without input from Hispanic leaders. Mexican American Legal Defense and Educational Fund attorney Celia Moreno called the potential course "a step in the right direction," but what's needed more than anything, she said, is "a paradigm shift" to include more input from Mexican-American stakeholders about the rest of the school system. That, she said, "is long overdue."
Cortez and his fellow state board member Marisa Perez (D-San Antonio) both said they hoped the board would support the new course, but they expected it'd be a tough fight when the debate begins on Wednesday.