The Scholarly Reviews are in on that 'Deeply Offensive' Mex-Am Studies Text
And they are not good: 'Willfully irresponsible, culturally chauvinist and discriminatory.'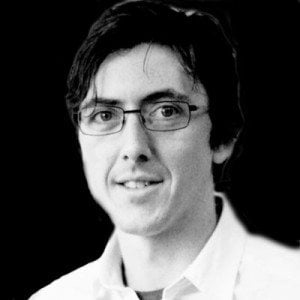 There have probably been more disastrous book rollouts in the history of publishing, but the last few months have not been kind to Mexican American Heritage, the debut title from former State Board of Education member Cynthia Dunbar's publishing house Momentum Instruction.
The book was the only one submitted for state approval for use in Texas social studies electives, and since its unveiling in May, Mexican-American studies experts have been uniformly appalled. Their initial reactions note that the book, variously: Was authored by two people with no record of scholarship in the field; promotes negative stereotypes of Latino populations; is illustrated entirely using free Creative Commons images; will retail for just under $70.
As the State Board of Education (SBOE) is accepting comments on the book before voting on it in November, a group of academics and advocacy groups decided to take a closer look at Mexican American Heritage. Organized as the Responsible Ethnic Studies Textbook Coalition, they announced their reviews Monday morning at the Texas Education Agency's (TEA) offices in Austin.
As it went on, the press conference began to sound more like the least successful book blurb pitch session ever:
"A deeply flawed and deeply offensive textbook that has no place in Texas classrooms." — Celina Moreno, Texas Latino Education Coalition

"Useless and even counter-productive." — Emilio Zamora, professor of history at UT-Austin

"Replete with … offensive racial stereotypes." — Lilliana Saldaña, associate professor of Mexican-American studies at UT-San Antonio

"So riddled with factual errors that a traditional publisher would not have recognized or tried to publish this book." — Christopher Carmona, National Association for Chicana and Chicano Studies-Tejas Foco

"Willfully irresponsible, culturally chauvinist and discriminatory." — Zamora

"The person who wrote the section on Texas history would have failed a fourth-grade exam. … There are no women cited or quoted in the entire chapter." — José María Herrera, assistant professor of education at UT-El Paso

"Simply unworthy. … Obviously a fraud." — Zamora, again
The coalition is calling for the SBOE to completely reject the book — not just require a few tweaks to the text — for a combination of factual errors, academic laziness and cultural insensitivity.
Saldaña noted that the book not only refers to indigenous people as "Indians," but provides a lengthy explanation of why "Indians" is the best term to use. Elsewhere, Saldaña pointed out, the authors describe one group of people as driven by "bloodlust" — language she said was better suited to a Hollywood script than a serious academic text.
Another section, highlighted in a statement the coalition released at the presser, notes that "Mexicans were stereotypically viewed as lazy," then proceeds to reinforce the stereotype, adding: "Mexican laborers were not reared to put in a full day's work so vigorously. There was a cultural attitude of 'mañana,' or 'tomorrow,' when it came to high-gear production."
Speakers also noted a wealth of incorrect historical details in the text. Zamora said he found "an average of five to seven serious errors per page" in the chapter he reviewed. Herrera said he found basic failures even in Texas' Anglo history. "In 1822, Moses Austin obtained the first charter to start an American colony in Texas," the book notes, but Moses Austin died in 1821.
"Apparently the corpse of Moses Austin was still around directing things," Herrera said.
To this group of academics, who work in Texas and have devoted their careers to Mexican-American studies, the book's greatest failures were sins of omission. They seemed baffled that authors Jaime Riddle and Valarie Angle managed to write a 500-page book on Mexican-American history without citing or engaging with the peer-reviewed work in the field. "It takes more effort not to notice this work than to include it," Zamora said.
Neither Dunbar nor the book's authors have answered reporters' calls about the book since it was released, leaving its critics free to make it their punching bag. A list of publishers' contacts from TEA also lists a fourth name behind the outfit: Momentum's vice president of sales and marketing, Sarah Funderburke. Until a few weeks ago, Funderburke was also a press relations officer with the publishing arm of Liberty University, where Dunbar used to work, too. The Observer's request for Funderburke to comment on Monday has also so far gone unreturned.
If you'd like to read it yourself, you can download a copy of the book from TEA, listed here under the "social studies" tab.