Proposed Mexican-American Studies Textbook: Chicanos Want to 'Destroy This Society'
Textbook is first from former State Board of Education member's publishing house.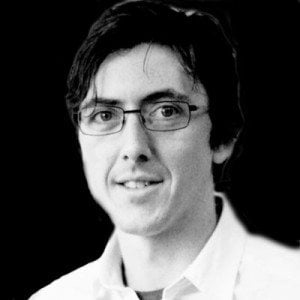 When the State Board of Education put out a call for Mexican-American history and other ethnic studies textbooks, it was a rare win for activists hoping to dial back Texas' whitewashing of American history. Texas public schools are majority Hispanic, after all, but the state's history standards read, as one lawmaker has put it, "as though Hispanics don't exist."
At the time, board member Ruben Cortez told the Observer that finding the right instructional materials was "the most difficult part" of offering a Mexican-American studies elective. Here, activists hoped, was a chance to change that, to give schools a wealth of material drawing on the deep Mexican-American scholarship in Texas.
This probably isn't what they had in mind.
On Tuesday, the Texas Education Agency released samples of the textbooks submitted for the board's next round of approval, including the only text for Mexican-American History. (It's the first one listed, under "Special Topics in Social Studies.")
Mexican American Heritage, which features an Aztec dancer on the cover and is apparently the first title from a publisher called Momentum Instruction. The publisher doesn't have much of a presence online beyond a website registered in November. Though its authors, Jaime Riddle and Valarie Angle, don't appear to have much experience in publishing (their bios aren't included with the book), at least one of the book's contributors will be very familiar to followers of Texas politics.
Cynthia Dunbar was a member of the SBOE from 2007 to 2010, in the thick of the debate over social studies standards that cemented the board's stoogish reputation and steeped yet another generation of Texas schoolchildren in a retrograde sense of history. "No one can read the history of our country without realizing that the Good Book and the spirit of the savior have from the beginning been our guiding geniuses," she said in 2010, during her opening prayer for a board meeting. Dunbar's appointee to a panel of expert reviewers recommended removing Cesar Chavez from the standards altogether.
So, it's fair to say that Dunbar's time on the board did not reflect a great interest in Mexican-American history. She did have some notable publishing experience on the board, though. Her 2008 volume One Nation Under God — which was released while she was on the State Board of Education — called public schooling a "tyrannical" and a "subtly deceptive tool of perversion." The book's back cover bears a call to action: "America needs people who know the truth, speak the truth and stand for the truth. Unfortunately, many of us are simply not aware of the clear constitutional and biblical principles that initiated and governed the course of this union."
That might be helpful background for understanding this passage on page 136 of Mexican American Heritage, which devotes a sidebar to defining "the Laws of Nature and of Nature's God," which "anchored the moral philosophy of the nation" as:
A foundational premise prescribing that nature encompasses certain laws, obligations, and reasoning that align with Biblical laws and rules by which humans should maintain a certain respect and reverence, first referenced by Lord Bolingbrook [sic] and then his former student Thomas Jefferson.
The following line also fills space on that page: "The early U.S. republic was not perfect. There were major issues such as slavery which had to be dealt with."
Dan Quinn with the Texas Freedom Network, which follows state board politics and organizes textbook reviews, said he did a double-take when he saw Dunbar's name in the book. The passage on the Bible's influence on American history, though, suggests one reason she might've been drawn to the subject. "It's just another way for her to push her own particular ideology in Texas classrooms," he said.
Dunbar and Momentum Instruction did not immediately return a call from the Observer.
Quinn suggested one reason that Mexican-American history would be of such interest to a Texas SBOE veteran: the 2010 Arizona law that banned Mexican-American studies, and an ensuing legal challenge in which a judge agreed that the course "promotes racial resentment against 'Whites,' and advocates ethnic solidarity of Latinos."
A passage on page 415 of Mexican American Heritage reflects some of that concern: "Chicanos, on the other hand, adopted a revolutionary narrative that opposed Western civilization and wanted to destroy this society."
What's most notable about the text, on first glance, is how little attention is given to the history of Mexican-American people, and how much is rote retelling of the separate histories of the United States and Mexico. In a 500-page book, only the last few chapters confront civil and labor rights issues. Most is subject matter you'd expect in any U.S. history book — the Declaration of Independence, the Kennedy assassination, the Cold War.
"Every year, Mexican-American festivals feature mariachi bands and traditional Spanish dancing," one passage reads, before going on to mention the not-quite-so-Mexican salsa, tango and rumba. "Latino celebrities in general are considered to be full of talent, drama, and appeal," it reads. A passage on "Latin Literature" features the beloved Colombian writer Gabriel Garcia Marquez — who at least lived in Mexico — along with the Chilean-American Isabel Allende and the Brazilian Pablo Coelho, who wrote in Portuguese.
Even though Momentum Instruction's Mexican American Heritage was the only book submitted for SBOE approval, a law passed in 2011 lets school districts chose whichever books they want. Districts across the state have already been developing their own Mexican-American studies courses. One popular course in Houston uses, among other titles, F. Arturo Rosales' Chicano! The History of the Mexican American Civil Rights Movement.
Quinn says it's likely that most publishers simply chose to take a pass on the SBOE review process and sell directly to school districts. "They know the SBOE process is a heavily politicized and painful process to go through," he said. "Why in the world would they put themselves through that for a course that isn't even a required course?"
Having Dunbar's Mexican American Heritage up for review, however, does promise there's another ugly political fight waiting for the board when it comes time to approve the book in November. Was the Chicano movement about destroying society as we know it? Should a Mexican-American history book mention any Mexican-American authors?
For board members and activists who've been trying for years to bring Mexican-American history into the mainstream of Texas education, this book could be a hard lesson that when it comes to the SBOE, you should be careful what you wish for.