Mexican-American Studies Summit Takes on 'Racist' Textbook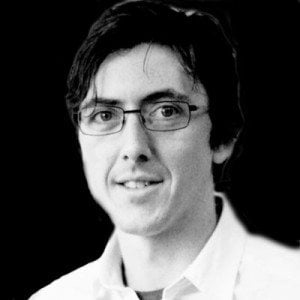 If you've read about Mexican-American studies in Texas the last month, it's probably because of the textbook. You know the one: Mexican American Heritage, published by a one-time leader in Texas' conservative education movement. It was the only book on the subject submitted for state approval, and since the Observer first reported on the controversial tome in May it has drawn intense ire from Mexican-American history scholars. Houston activist Tony Diaz succinctly described it as "a racist textbook."
The lack of options has frustrated Mexican-American studies advocates who spent months lobbying state officials to issue a call for textbooks. Meanwhile, Republican State Board of Education member David Bradley has found the textbook controversy — the book describes "many" Mexican-American migrants as "poor, undereducated, or illegal" — entertaining. "It's really kind of amusing," he told the Austin American-Statesman. "The left-leaning, radical Hispanic activists, having pounded the table for special treatment, get approval for a special course that nobody else wanted. Now they don't like their special textbook?"
But the State Board of Education's influence only goes so far. Teachers are under no obligation to use any book the SBOE approves, and as Mexican-American studies courses spread across Texas, educators have been writing and sharing new course materials and lesson plans of their own.
In San Antonio on Saturday, advocates and scholars of Mexican-American studies will gather to share what they've learned about teaching the subject in Texas schools. The first statewide summit on Mexican-American studies will run all day at San Antonio College. Hosted by the Texas chapter of the National Association for Chicana and Chicano Studies, the event will focus on the local and statewide work necessary take to give more Texas students a chance to study Mexican-American history.
"It's exciting. It couldn't have come at a better moment," says San Antonio College professor Lisa Ramos, citing both the SBOE textbook submission and Donald Trump's assertion that a judge hearing a lawsuit against Trump University is biased because of his Mexican heritage and membership in the San Diego La Raza Lawyers Association. "This just gives us momentum, and it doesn't dissuade us," Ramos says. "If anything, it's fired us up."
Seeing the textbook submitted for state approval, Ramos says, was an eye-opener. "The onus is partly on us. We should've put something together and we didn't," she says. "We've learned our lesson: If we don't do it in a timely fashion, other people who do not have experience in this field are going to do so, because for whatever reason there are people who feel threatened by ethnic studies courses. … We've got to make sure that Mexican-American studies isn't coopted or sabotaged."
Ramos says the group began planning Saturday's event in February, well before the textbook surfaced, when it was already clear that teachers and principals weren't getting the support they need to launch new Mexican-American studies courses. "These courses tend to be seen as extra, as unnecessary, rather than vital and central," she says.
She says 400 people have registered for the summit so far, and although online registration has closed, anyone interested can sign in (for free) on Saturday in person, or follow the summit on Twitter with the hashtag #MASTXSummit2016.