Mark Shelton Explains Why He Voted Against Testing Rape Kits. Sort of.
Shelton accuses his opponent, state Sen. Wendy Davis, of coddling child molesters.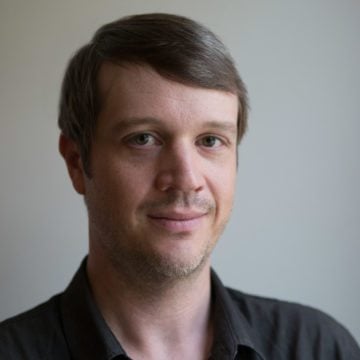 How do you justify voting against legislation that would help get thousands of old rape kits tested and doesn't cost the state of Texas a dime? A few weeks ago, Observer columnist Eileen Smith repeatedly asked state Rep. Mark Shelton (R-Fort Worth), who's locked in a tough race with state Sen. Wendy Davis, to explain.
Although Dr. Shelton hasn't historically been an advocate for women's health issues, it's hard to imagine that anyone could be against helping victims of rape and sexual assault. But his thinking remains a mystery, as his staff couldn't be reached for comment, despite leaving four messages over the past two days via email and phone.
Well, now we have a response. Sort of. When in doubt, accuse your opponent of "protect[ing] child molesters and sexual predators."
In a short, 20-minute debate on Dallas-Fort Worth's WFAA-TV on Sunday, state Sen. Wendy Davis (D-Fort Worth) pointed out that Shelton, a pediatrician, was one of only eight lawmakers in the Texas Legislature to vote against Senate Bill 1636. The bill, authored by Davis and signed into law by Gov. Perry, requires law enforcement agencies to inventory a backlog of sexual assault evidence and submit it for testing.
Here's Shelton's answer in its entirety:
"Brad, I've been married to the same woman for 30 years. I have a teenage daughter. I abhor rape. I support the rape kits but where we differ is on the funding. There was not stable funding of the rape kits. And fortunately Sen. John Cornyn and Congresswoman Kay Granger, who endorses me by the way, are addressing this at the federal level. In the same vein, if we're going to talk about that we need to talk about how Wendy has protected child molesters and sexual predators and how she has voted against school districts' ability to fire felons."
There's so much packed into this one statement, but a thoroughly-explained, credible defense of his vote isn't in there. I'm against rape, I'm for testing rape kits but not in the only manner presented to me at the Legislature, my opponent supports crimes as awful as rape but I won't explain why.
Unfortunately, the moderators didn't ask any follow-up questions of Shelton. (You'd think their viewers might want to know what bills Davis has supported in the Texas Legislature that coddel child molesters. Hell, I'm curious. Nor did the moderators press Davis to offer more than vague assurances that her law firm's business with local government agencies doesn't pose conflict-of-interest problems.)
The only opposition to Davis' bill came from some law enforcement officials, who complained that testing old rape kits is prohibitively expensive and often unnecessary. And indeed many police departments have reacted to the legislation by blowing a key deadline. Perhaps that's what Shelton meant by the lack of "stable funding." However, Davis modified the legislation during the session to make the lab analysis of rape kits contingent on the availability of funding. Otherwise, the austerity-mad Legislature would've nixed it.
Shelton also seemed to suggest that he supports federal legislation sponsored by John Cornyn, which is nearly identical to Davis' bill but provides for millions in funding to deal with a national backlog of an estimated 400,000 untested rape kits. However, Cornyn has offered support for Davis' state-level approach, and vice versa. It's also worth noting that Cornyn's legislation, dubbed the federal Sexual Assault Forensic Evidence Registry (SAFER) Act, hasn't exactly been on the fast track in Congress. In September it did pass the Senate Judiciary Committee but there's no guarantee in Washington's poisonous political climate that it will become law anytime soon.
Here's how Davis responded to Shelton's answer:
"Mark's vote on the rape kits—only eight people in the entire Legislature voted against it out of 181 people. … It had a zero fiscal note. It was to ask our communities simply to tell us what the backlog was. And as Sen. Cornyn said when he and I appeared at press conference in a bipartisan way on trying to solve this problem: If the community understands the backlog, appropriate community pressures will come to make sure they're tested. In Houston just recently, just a few weeks ago, a rape kit was tested that was 8 years old, it was tested as a result of this bill and her rapist is now going to be brought to justice."
The Houston rapist's name is Wesley Bernard Gordon and he might have gotten away with the 2003 rape of a 77-year-old blind woman if HPD hadn't been going through its old rape kits, which led to the discovery that the evidence in the case had been mislabeled. The Davis campaign claims that HPD was doing the review specifically in response to her legislation.