How Ken Paxton, Twitter Celebs and National Media Botched Coverage of the Austin Bombings
As details about the bomber continue to emerge, it's worth examining who kept us grounded in facts during the explosive saga, and who led us astray.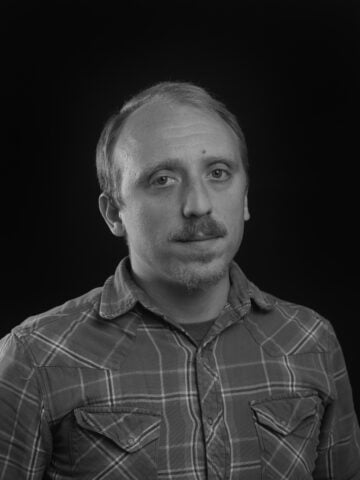 Above: Officials investigate the scene where a suspect in a series of bombing attacks in Austin blew himself up as authorities closed in, Wednesday, March 21, 2018, in Round Rock, Texas.
Mark Conditt, suspect in the series of bombings that rocked Texas' Capital city over the last few weeks, is dead. The 23-year-old's alleged campaign included at least six explosions that killed two and wounded five. His death — self-inflicted by explosive device as a SWAT team closed in Wednesday morning — affords Austin a return to normalcy, even while his motives remain murky.
But over the last few weeks, Austinites experienced another nerve-wracking phenomenon: an absence of information that made sense of it all. While law enforcement scrambled to find the killer, and local journalists pulled long hours to report each development, others leapfrogged prudence to fill the narrative vacuum. The latter group included the state's attorney general, social media celebrities and some national media outlets. As details about the bomber continue to emerge, it's worth examining who kept us grounded in facts during the explosive saga, and who led us astray.
On Tuesday evening, an explosion occurred at a Goodwill store in South Austin. The Bureau of Alcohol, Tobacco, Firearms and Explosives (ATF) quickly informed the public that the device, an old military ordnance, differed from explosives used in the bombings and the incident appeared unrelated. Texas Attorney General Ken Paxton, however, knew better.
"I know there's been a lot of talk about this being a copycat, this one tonight at the Goodwill," Paxton told Fox News, before directly contradicting what investigating authorities had said. "The people on the ground that I'm talking to, some of my law enforcement officials, are telling me that's not accurate; they really believe this is the same bomber."
Video: Texas Attorney General pushes back on the idea that the Goodwill incident is unrelated.

"The people on the ground that I'm talking to…they really believe this is the same bomber" pic.twitter.com/ZQiHrVHUoV

— Brandon Wall (@Walldo) March 21, 2018
About an hour later, the state's top lawman admitted to KVUE he'd spread bad information. Paxton's original decision amounted to "exploit[ing] tragedy for his own political gain," Texas Monthly's R.G. Ratcliffe wrote.  
But indiscretion was unique neither to Paxton nor the political right during the bombings saga.
On Sunday evening, two young white men were injured after triggering a tripwire explosive in southwest Austin. The New York-based activist and Intercept columnist Shaun King, who has nearly a million followers on Twitter, soon tweeted: "Some of my homies in Austin are saying they think the bomb there tonight is a copycat bomb. Hard to say."
Some of my homies in Austin are saying they think the bomb there tonight is a copycat bomb. Hard to say.

What I know is that this is the FOURTH bomb to go off there this month.

— Shaun King (@ShaunKing) March 19, 2018
A couple hours later, Austin's Interim Police Chief Brian Manley announced the explosion was likely the work of the same bomber. King's misleading tweet was liked by more than 2,000 people, and he did not issue a correction.
Beyond that speculation, King promoted the idea that media wasn't paying attention to the explosions story, perhaps because the initial victims were black and Hispanic. "Since the mainstream media doesn't seem to care, I've tracked down information on the first package bomb victim in Austin," he said in a March 14 tweet, which contained information published by the Austin American-Statesman and other outlets the previous day.
The false notion that media was ignoring the bombings took off on social media, even leading the Statesman to publish a piece defending itself and other outlets.
Whether the bombings were racially motivated remains an open question. The first two victims were black, and their families knew one another and included a prominent local pastor. A few national outlets ran strongly leading headlines. "Austin Package Bombs Appear to Be Targeting Prominent Black Families," wrote New York magazine; "Austin Texas Serial Bomber Targeting People Of Color," wrote Refinery29.
But subsequent bombings wounded an elderly Hispanic woman and a pair of white men, and what little is known of Conditt's motives has yet to prove racist targeting. Conditt left behind a 25-minute confession video that hasn't been released to the public, but Manley told reporters Wednesday that the recording includes no mention of "terrorism" or "hate" and provides no motive: "I know everybody is interested in a motive and understanding why, and we're never going to be able to put a ration [sic] behind these acts."
Amid all the uncertainty, there were also national media outlets who, for whatever reason, decided to use the explosions to push odd takes on the city of Austin itself.
In a story published Tuesday, Washington Post correspondent Scott Wilson claimed Austin was "rethinking its reality" as the bomber exploited its particular "quirks and characteristics." Citing no sources in particular, the Washington-based Wilson explained that he meant the city's supposed love of certain home delivery services and the presence of FedEx and UPS delivery trucks — a theory he declined to elaborate on.
What I learned reporting in Austin today: The bomber is taking advantage of particular quirks and characteristics of the city, including its special love of home delivery service. Amazon's Prime Now and Instacart – incredibly popular here.

— Scott Wilson (@PostScottWilson) March 20, 2018
The Associated Press, also on Tuesday, published a story with the headline: "Can Austin stay weird despite the bombs that keep exploding?" — a wording it would revise, after online backlash. The article speculated whether Austin's weather, music, cuisine, booming economy and liberal politics could make it a target for bombings. "No one really knows," the authors concluded in response to their own question.
As those bad takes flew, local reporters at local outlets largely churned out a steady stream of fact-based, incremental updates. In particular, the understaffed Statesman — recently bought by a publishing company notorious for gutting its acquisitions — published more than 100 stories on the bombings. It wasn't all sexy, but it was what the city needed.
The two Austinites killed were Anthony House, a Texas State graduate and father of an 8-year-old daughter, and Draylen Mason, a 17-year-old who'd been accepted into the University of Texas Butler School of Music. Read more about them here.