End of the Road (for Now) for Home Rule in Dallas Schools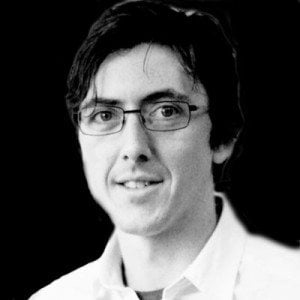 Last night in Dallas, the commission that could have completely redesigned the city's school system—handed control to the mayor, done away with elected trustees or rewritten teacher contracts—voted instead to call off its school reform experiment entirely.
It's a quiet end to a dramatic reform drive that began almost a year ago, when a group called Support Our Public Schools announced its plans to make the state's second-largest school system into its first "home-rule charter" district.
As Matt Haag at The Dallas Morning News wrote last night, the home-rule effort had already been slowly fizzling away for a while. Bob Weiss, the commission's chairman, worried last night that, as Haag put it, "a home-rule district could undermine people's democratic rights."
Put that way, it almost sounds like a bad thing.
But to Houston billionaire John Arnold, the home-rule effort's only financial backer to ever publicly come forward, that was kind of the point. As Arnold explained to the Morning News last year, "It's very difficult to pass effective reforms with elected school boards. … What happens is you have window dressing of small reforms that collectively add up to very little effect." To really focus on school improvement, he said, a school board needs to be free from "the ugly parts of politics."
That willingness to blow up the current system, even at the expense of, say, democracy, is a hallmark of the philanthropy-driven school reform movement that is urging parents away from a system driven by elected school boards and influential teachers' groups.
Dallas is an appropriate crucible for this sort of fight: plenty of poor urban schools with a track record of low graduation rates and poor performance on state tests, and a wealthy business class used to tackling problems with fistfuls of money. Not enough money to fund smaller classrooms or more bilingual programs for DISD's 65,000 English-language learners, but enough to direct the conversation around reform. Arnold, for instance, would like to talk more about cost-cutting pension reform for public employees.
In Dallas' ongoing school reform drama, which began in earnest when Superintendent Mike Miles was hired in 2012, the home-rule drive was just one particularly dramatic episode. Home rule could have had sweeping implications for the district, but it was never clear just what they would be—the commission never got around to writing the plan.
On Tuesday night, Weiss, the home-rule commission's chairman, called the legal mechanism that allows for home-rule—a little-known piece of Texas' original charter school law—"a very bad piece of legislation." At the very least, it's a complicated one.
In the next few months, lawmakers may try to rework the law to make it easier for districts to make the shift—Lt. Gov. Dan Patrick introduced such a proposal in 2013—within a broader movement of free-market school reform. If they do come up for discussion, you can bet Dallas' near-miss with home rule will be Exhibit A.