Dan Patrick Packages Charter School Wish List Into Bill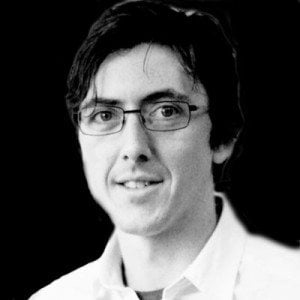 Sen. Dan Patrick's charter school bill filed Monday reads like a wish list for school choice fans: facilities funding for charter schools, an end to the cap on state-approved charters, and a dedicated board to grant charters.
It would also simplify the process for closing low-scoring charters—a popular measure among big players in the charter school world who hate bad press.
Patrick, chair of the Senate Education Committee, hinted at some of these reforms in December, and others—like the cap on charters and money for school buildings—were raised in the school finance trial that just wrapped up. District Judge John Dietz said that those were questions best left to the Legislature, and in Senate Bill 2, Patrick has taken him up on the offer.
Here, then, are some highlights of how Patrick's bill changes the scenery for charter schools in Texas:
– Scraps the cap on state-approved charters, which currently stands at 215. Charter holders can already open multiple campuses (big chains like Harmony or KIPP), but charter advocates say there's huge unmet demand, with long waiting lists at many charters across Texas.
– Creates a seven-member "Charter School Authorizing Authority." Currently, charters are approved by the elected State Board of Education, but Patrick's bill would put the power in the hands of seven appointees: four picked by the Governor and one each appointed by the lieutenant governor, education commissioner, and the State Board of Education chair. The governor would get to name the board's presiding member.
– Give charters money for school buildings and other facilities—something charter schools in Texas have always done without.
– Requires school districts to make any empty or "underutilized" facilities available to charter schools that want them for the low, low price of $1.
– Makes it easier to close low-performing charters. Under Patrick's proposal, the new charter authority must close charter schools that get poor academic or financial ratings from the state in three of the last five years.
– Gives more freedom to "home-rule districts." Any school district can already become a home-rule district with approval from its local school board and the state, freeing itself of many rules imposed by the state. It's a favorite cause of free-market groups like the Texas Public Policy Foundation, but in 17 years, no district has even tried to make the switch. Patrick's bill would give "home-rule" districts almost all the freedom charter schools enjoy, and let districts make the change with a majority vote of the school board, not the two-thirds vote required today.
But the Texas Charter Schools Association is delighted with what's in here. But there's plenty here to rile advocates of traditional neighborhood schools—from the extra facilities money in a time when the Legislature is otherwise tight-fisted with money for schools—to the requirement that school districts hand over their empty buildings to charters.
Sen. Eddie Lucio Jr. (D-Brownsville) raised some of those concerns Monday afternoon in a Senate Finance Committee working group. "I don't want to take away from what has to be done for charter schools, but we don't want to leave the public school facility needs out at the time," he told Patrick.
"These are public schools, and we're not funding them," Patrick said.
Fans and critics will all get to have their say soon enough: Patrick's already scheduled the bill for a hearing Thursday morning.
Observer legislative intern Liz Farmer contributed to this story.