Texas School Cops Must Now Head Back to Class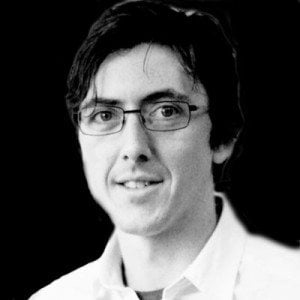 A version of this story ran in the June 2016 issue.
In front of a classroom in Dallas, Paul Cora is struggling to coax answers from one of his students. "What is pi?" Cora asks. After a long pause, the student finally comes up with 3.14, before trailing off and gazing at the ceiling. "How many digits is it?" Cora asks. Nothing. Cora raises his voice and asks, "What are you doing here?" but the student just laughs.
The reluctant student is Wesley Jackson, a Grand Prairie cop who has finally broken character after role-playing during a new class for school police officers. While Cora peppered him with simple questions, two other officers in the class muttered obscenities and insults in his ears. The idea is to help Jackson and other school cops empathize with students who appear uncooperative, but are coping with stress or trauma from their home lives.
Cora explains to the class that such outside pressures can work like dark voices in your head. "They make you say things you'd never say to a cop otherwise," he says.
It's just one of the lessons this roomful of school cops will encounter during their three-day training, along with mental health basics and alternatives to using force. A law passed in 2015 requires any officer who works in a school district of 30,000 students or more to complete the training by June 1. The class was developed at Texas State University's Texas School Safety Center. According to the center's director, Kathy Martinez-Prather, 3,000 officers across Texas had just five months to complete the course or risk losing their peace officer license.
In the past 30 years, school cops have gone from a novelty to a schoolhouse staple. In 1989, just seven Texas school districts had their own police departments. By 2011, 178 districts did. In Houston ISD, security personnel outnumber counselors.
The new training was born out of a concern that too many school cops were unprepared for their delicate jobs, too quick to write tickets for minor offenses and too rough with children. If schools must have police, maybe better training could help prevent any more violence against students.
Dallas ISD Police Sergeant Keith Clicque told the Observer that the class gives officers "additional tools" beyond use-of-force techniques they picked up in traditional police academies. "Our function is drastically different from officers that are out on the streets," he said. Armed with this restorative justice and mental health training, he said, officers can be another resource, alongside counselors and teachers, for students in need.
Lauren Rose, director of youth justice policy at the nonprofit Texans Care for Children, said that the course doesn't address a more pressing problem: Officers too often insert themselves into situations better left to adults who don't carry a badge and gun. In December, her group and 14 others said as much in a letter to the Texas Commission on Law Enforcement. They argued that the course didn't provide enough detail on de-escalation techniques, racial bias or special education. Even before the deadline for training had passed, her group joined eight others in calling on Governor Greg Abbott to find more effective ways to limit abuse by school police.
"[The class] doesn't delineate keeping students safe versus intervening in childish behavior that's not necessarily even criminal," Rose told the Observer. "I think [officers] need to be provided a very clear role of where they should and should not be involved."
Rose points to Joshua Kehm, a San Antonio ISD police officer who was fired in April after he intervened in a shouting match between students and wound up throwing a middle school girl face-first onto a brick walkway. At the time of the incident, Kehm had already completed half of the new state-mandated training.