South Texas School Security Guard Arrested After Allegedly Throwing Girl to Ground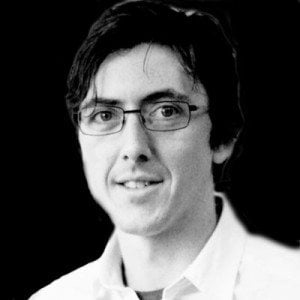 A South Texas school security guard who was videotaped apparently throwing a high school girl to the ground was arrested on Tuesday by Donna police and charged with official oppression and making a false report to law enforcement.
A video posted by the Monitor shows Donna ISD security guard Michael Soto walking up an aisle in the school auditorium while holding a girl in front of him. As they pass the camera, Soto appears to slam her to the ground to handcuff her.
Soto's attorney, Orlando Jimenez, has yet to return a call from the Observer, but told the Monitor that the incident was taped from multiple angles, "and at least one of them proves the fall was accidental." Jimenez said his client tripped over another girl's leg.
Soto, a seven-year veteran of Donna ISD's security team, was one of two Donna ISD guards suspended in January 2015 after complaints that they'd been sending inappropriate text messages to students, though the school board reinstated them a week later. Those complaints, along with allegations against Donna ISD teachers, prompted the school board to strengthen its employee conduct policies.
Donna ISD maintains its own police force, which investigated the fight in the auditorium, and, according to the Monitor, "found evidence that the officer lied about what happened."
Donna ISD Assistant Superintendent Javier Villanueva forwarded a statement to the Observer that said the incident followed a fight on September 16 between three Donna High School students. An internal investigation based on "the available video" found that Soto "had used excessive force in his attempt to control a student."
The district's statement suggests that both "security personnel" and Donna ISD police were involved — the district has both "guards" and "officers" — and that Soto is not a member of the department. Soto wears a gray shirt in the video, alongside two men wearing maroon shirts and black protective vests bearing the word "police." Villanueva didn't reply to a follow-up email asking whether Soto was a police department officer, a security guard directly employed by the school, or a contracted security guard.
Soto's interaction with the student is reminiscent of a video from a San Antonio middle school in April, where officer Joshua Kehm struggled to restrain a girl from behind and slammed her to the ground. Kehm was fired by the San Antonio ISD board, and has since appealed the decision.
A state law that took effect in June requires student-specific training for officers working in schools, but the law only applies to districts of 30,000 students or more. Enrollment at Donna ISD is about half that. Even in a bigger district, it's possible that Soto, working as a school security guard and not as a police officer, wouldn't be covered by the law.