District Fires Cop Who Threw Girl to Ground in Viral Video
San Antonio ISD officer Joshua Kehm had completed trainings on active shooters and gangs but hadn't yet finished school policing instruction.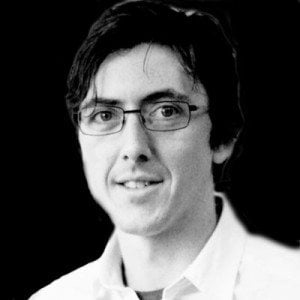 Officer Joshua Kehm, who was shown in a widely circulated video throwing a 12-year-old Central Texas student to the ground, was fired Monday by the San Antonio Independent School District Police Department. He'd worked for the district for more than a year, but had not yet completed a new course in school policing, which the state began offering in early 2016.
In a video that broke on the San Antonio blog Ghost-0 on April 5, Kehm is shown walking behind a girl at Rhodes Middle School in late March, holding her arms behind her back before throwing her down. The girl's head slams against the brick walkway, stunning a group of surrounding students.
In 2015, the Texas Legislature passed a requirement that officers working in districts with 30,000 or more students complete a course in school policing, including instruction in "de-escalation techniques and techniques for limiting the use of force." The deadline for completing that course is June 1. San Antonio ISD spokeswoman Leslie Price told the Observer that Kehm was halfway through the course when he was fired.
The Observer obtained Kehm's record with the Texas Commission on Law Enforcement via public records request. Kehm earned credits in almost 30 other courses since joining the department in February 2015, including classes on how to handle gangs, terrorism, and an "active shooter response."
"We understand that situations can sometimes escalate to the point of requiring a physical response," SAISD Superintendent Pedro Martinez said in a statement. "However, in this situation we believe that the extent of the response was absolutely unwarranted."
Martinez also noted that Kehm's own report of the incident had been "inconsistent" with what the video showed and "delayed." He said the district has referred an ongoing investigation into the incident to another law enforcement agency.
The video drew national attention to the 53,000-student district, drawing comparisons to another instance of police violence against a student of color, when a South Carolina sheriff's deputy flipped a 16-year-old girl and her desk onto a classroom floor.
Gloria Valdez, the mother of the San Antonio student in the video, told the San Antonio Express-News that her daughter was suspended for two days after the incident. Valdez said her daughter had been suspended for fighting earlier this year, and that prior to her suspension, she'd asked administrators for help after her daughter complained she was being bullied.
"We recognize the high level of emotion generated by this incident, and we want to ensure the public's trust in this investigation, that it is being conducted without any perception of bias," Martinez said. "We know that this incident does not define our District police department, which is dedicated to serving and protecting our school community," he added. "We all want to make sure this kind of incident does not occur again, and we will seek to identify areas where improvement may be needed."