A Year of Cops in the Classroom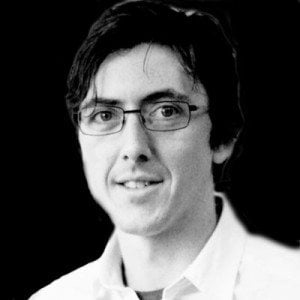 The most powerful education story of 2015 wasn't about cheating scandals or school finance or — thank the soon-to-be-newborn baby Jesus — tea party furor over a supposedly communistic curriculum plan. Those were all so 2014.
This year's most dramatic school news had less to do with what children learned in classrooms and more to do with the lessons they picked up in the hallways, school cafeterias, principal's offices, police stations and courtrooms. In 2015, the "school-to-prison pipeline" made regular headlines, with a combination of research, politics and viral video bringing attention to the way children of color, in particular, are conditioned for life in the criminal justice system. And some incidents, like the school police officer who violently pulled a black girl from her desk at South Carolina's Spring Valley High School, suggested there's really no pipeline required. Too often, schools themselves simply seem to run like prisons.
This was a national conversation, a slice of the broader debate over police violence and systemic impunity, but it's a Texas story, too — both for better and for worse. While our schools provided some of the most egregious national headlines, policy ideas at the state and local levels also showed some tremendous promise that 2015 could be remembered as the year we began thinking differently about how school discipline ought to work.
Here are a few of the incidents that have prompted an outcry over policing in schools, followed by some potential solutions to the school-to-prison pipeline problem:
Lord of the Rings Suspension in Kermit
A week after seeing the latest Hobbit movie, then-fourth-grader Aiden Steward told a classmate that he had a magic ring he could use to make the boy disappear. His teacher suspended him for a day, according to the Odessa American, for "making a terroristic threat." The boy's father told the New York Daily News that he'd been given in-school suspensions twice that year already, once for calling another student black (as in, according to all available reports, observing the race of another student) and once for bringing his copy of The Big Book of Knowledge to school; a teacher apparently deemed the book's illustration of a pregnant woman too risqué.
These absurd details brought national scorn to the rural West Texas school, which never did much to explain what was so dangerous about Lord of the Rings roleplaying. That Steward, who was new to the school, had been given three suspensions already that year also suggests how easily students can be branded repeat offenders — one or two suspensions all too easily snowball into more serious disciplinary actions, and students can become accustomed to being treated like rule-breakers.
Food Fights in San Antonio
Police arrested eight South San Antonio ISD high schoolers and suspended 20 more after a two-day series of food fights in October. While the incident didn't grab major headlines, it gives us some insight into how a big school handled actual misbehavior. News accounts suggest a pretty chaotic scene in the school's cafeteria until a team of police officers swooped in to regain control and had eight students charged with disorderly conduct. And yet: picture your favorite movie food fight scenes and count how many of them end with the perpetrators hauled away in handcuffs. The answer is none, probably, unless a lot of your favorite films take place in prisons.
Gyasi Hughes in Round Rock
For a few weeks in October, it seemed like there was no end to awful new footage of school police officers violently handling students. One of these showed Round Rock police officer Rigo Valles grabbing 14-year-old Gyasi Hughes by the neck and throwing him to the ground. It's a disturbing incident to watch, and as Hughes later explained to a KXAN reporter, a principal had already broken up his fight with another student before Valles approached him. Valles has a clean record with years of experience in the department, including plenty of extra training specific to school policing. Still, when a high schooler touched his arm — by the looks of it, to keep the officer's hand from touching him — he took the boy down by the throat.
Ahmed Mohamed's Homemade Clock
The arrest of 14-year-old Ahmed Mohamed, after he brought to school a homemade clock that one teacher thought looked like a bomb, became one of the biggest news stories out of Texas this year. It helped turn Irving into a hotbed of anti-Muslim demonstrations, prompted the Mohamed family to leave the country, and drew the threat of a multimillion-dollar lawsuit against the city and school district. A demand letter issued by the Mohamed family's attorneys lays out a chilling story of how swiftly Mohamed went from a boy showing off his home electronics work to a presumptive criminal under interrogation:
The on-campus detention and 7-on-1 interrogation went on for approximately one hour and 25 minutes. Ahmed asked nearly immediately if he could contact his parents — which as youknow, is his right under the Texas Juvenile Justice Code. His request was refused: "No. You're  being interrogated, so you cannot talk to your parents."

[…]

Throughout the on-campus detention and interrogation — which was recorded on the iPhone of the one female officer present during the interrogation — Ahmed constantly was pressured to sign a written statement admitting that he intended to bring a "hoax bomb" to school. As if the pressure of having five uniformed Irving police officers were not enough — none of whom saw fit to Mirandize Ahmed — [Principal Daniel] Cummings was threatening that if Ahmed did not sign the confession, he would be expelled.
Armaan Singh's Battery-Powered Backpack
A late addition to our list is Arlington student Armaan Singh, 12, who arrested on December 11 "on a charge of making a terroristic threat after a classmate reported he had threatened to blow up Nichols Junior High School," per the Dallas Morning News. Singh, who is Sikh, said the student who reported that his backpack was a bomb had been bullying him. Police say Singh admitted to joking that his backpack, equipped with a phone-charging battery, was a bomb.
"Just because you say it's a joke, it doesn't get you out of trouble," Arlington police spokesman Lt. Christopher Cook told the Morning News.
And oh, the trouble he got: Three days locked in juvenile detention, where his family didn't even know he'd been sent. While he awaits his court date, Singh is under house arrest, with an ankle monitor. School officials say they're on high alert after a series of bomb threats in the Dallas area, but in this case the cost of vigilance has been steep. As his cousin wrote on Facebook, things could have gone so different if the school's principal had picked up the phone and called home instead of calling the cops.
After a year of cases like these, you may be wondering how in the world things have gotten this bad. The good news, though, is that many state lawmakers and school administrators have already been reading up on recent research about the disproportionate use of suspensions and expulsions against black and disabled students, and which explores how tickets and suspension from school can lead students to a future in the adult criminal justice system. In some areas, officials are putting  some promising reforms in place.
"It is clear that policymakers understand how real the school to prison pipeline is," said Lauren Rose, a juvenile justice expert with Texans Care for Children. "You can see the lightbulb go off when legislators realize the pranks and bad decisions from their high school glory days are the same kinds of mistakes that can mean a criminal record and lockup for a kid from a different community."
Decriminalizing Truancy
As of September, skipping school is no longer a crime in Texas, as it had been for the last 30 years. The state was an extreme outlier in its practice of treating truancy as a criminal matter. By 2013 the state was generating more than 200,000 truancy cases a year against students and parents; for many kids a ticket for truancy was their introduction to the criminal courts system, leaving them and their families with costly fines and criminal records.
More Training for School Police
Another statewide law, passed earlier this year, requires extra training for police officers working in schools in a handful of large school districts. And many smaller school districts, though not required to do so, could also take advantage of a new training course run from Texas State University. It's no guarantee against officers abusing their authority with students — as the Round Rock case shows — but it does ensure that officers will at least receive some special instruction before taking on the sensitive assignment of policing in schools. Morgan Craven, who directs the School-to-Prison Pipeline project at the nonprofit Texas Appleseed, calls the law "an important step in the effort to decrease unnecessary and harmful police involvement in Texas schools."
Restorative Justice Alternatives
Around a dozen school districts around the state have begun piloting restorative justice programs as alternatives to suspensions and ticketing students who break the rules. The programs — which include special training for staff, student-run courts and group discussions about how the offending party can make things right — can be expensive and time-consuming, but many administrators have been encouraged by the results — in one study, a middle school saw fewer suspensions and conflicts after two years of a restorative justice program. The San Antonio Express-News featured some notable efforts in that city this year.
'Raise the Age' Legislation
Texas came close this year to raising its age of criminal responsibility from 17 to 18, in keeping with a national trend to bring the cut-off for criminal justice system in line with other markers of adulthood. This past legislative session saw the strongest effort yet from "raise the age" advocates. "Texas is one of only a few states that treats 17-year-olds as adults, despite clear research on their developing brains and the effectiveness of treatment over punishment," Craven says. She says advocates for the change are "well-poised for a victory in 2017," when the Legislature meets again.
Houston ISD Proposes End to Suspending Young Kids
Late in the year, Houston ISD nearly took a huge step toward reducing suspensions when district administrators asked the school board to approve a ban on suspending students in second grade or below. Those pushing for the change reasoned that students at that age are too young to make a connection between their transgressions and the suspension from school. The school board punted on the proposal — modifying it to make suspensions a "last resort" for young students — but administrators say they remain committed to reforming the suspension policies for the district's youngest students.