Debate on School Testing Bill Heats Up Over College Readiness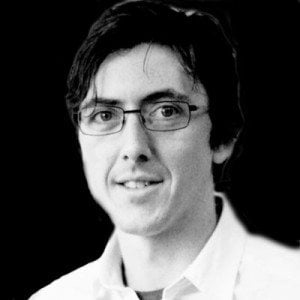 As of Tuesday afternoon, the Texas House is still hard at work debating Rep. Jimmie Don Aycock's epic education bill, HB 5, which would retool Texas' high school graduation requirements along with its testing and accountability systems.
But after a lengthy midday debate, lawmakers may have settled the most divisive question facing them today: should high school students should, by default, be placed on a pathway to college preparation? House members shot down that proposal by a two-to-one margin, signaling that they wanted a break from the college-prep focus in Texas high schools today.
Currently, Texas has a three-tiered path to graduation in which students are automatically placed on a path for college readiness, but kids who graduate with the minimum degree aren't eligible for a four-year university. Aycock's bill would flatten the degree options, so any Texas high school diploma would be good enough for a student to attend college.
Higher education leaders, minority student advocates and major businesses have worried Aycock's bill would leave students less prepared for college, because it requires fewer courses commonly seen as signs of college readiness, especially algebra II.
An amendment by Reps. Mark Strama (D-Austin) and Dan Branch (R-Dallas) would have maintained a preference in the system for college readiness, suggesting students would default to a "distinguished" diploma path, which requires four years of math and science.
Under an amendment tacked onto HB 5 earlier in the day, students would need a parent's signature to change their endorsement choice—and Rep. Joe Deshotel (D-Beaumont) focused on that scenario when he spoke up against Strama's proposal. Deshotel asked lawmakers to consider how hard it could be for a student to tell their parents, "I can't hack this, I have to drop down to a lower level."
"If they don't want to go to college, they shouldn't have to get a permission slip signed by their parents if they want to do something else with their lives," he said.
A long debate followed with a handful of lawmakers on either side, split not by party or urban-rural lines, but by disagreements over how to encourage students to attend college without creating a daunting system that leads to more dropouts.
Houston Democrat Sylvester Turner spoke up in favor of Strama's amendment. "Let's just be real," he said. "If you set a low bar, many of our kids whether we like it or not are going to go for the low bar."
Strama noted that under Texas' current 4-by-4 program—which encourages all students to take four years of math, science, English and social studies—minority students are choosing the college-ready path at the same rate as white students.
Dallas Democrat Eric Johnson said that's why he supported Strama's proposal. "I have a problem with the idea of taking a regime where we've seen African-American, Latino college participation rates going up … and undoing that," he said. "I'd like to see them start in the pipeline. Put every child in the college pipeline initially and let them opt out."
"This cuts to the chase almost to HB5's premise. This is the big one here," said Rep. Larry Gonzales (R-Round Rock), who joined Deshotel's opposition. "How do you think Rep. Strama's amendment differs from the status quo? It doesn't change the status quo … what we have now isn't working."
Aycock finally stood to speak against Strama's proposal. He said he was well aware of concerns about tracking minority students out of college, but his goal is to give students and parents control over what they learn in high school.
"I do not believe we should have an upper track, I do not believe we should have a lower track," he said. "If you want to create a pathway to failure, if you want to create a track, we have two right now. One is called 'minimum plan,' the other is called dropouts."
With House members  yelling for a vote, Strama gave one last defense of his plan. Only students who graduate "distinguished" are eligible for automatic entry to a state university under Texas' Top 10 Percent rule, he said, so there is, in fact, an upper track under HB 5. "I don't think we can argue that there's not a difference in the pathways," Strama said. "So the question becomes, what should be the presumptive expectation of children wehn they enter high school?"
Strama's amendment went down 97 to 50. A diverse, bipartisan group supported Strama and Branch's doomed proposal: Latino and African-American lawmakers mostly, but also such polar opposites as Fort Worth Democrat Lon Burnam and Tomball Republican Debbie Riddle.
We'll have more later as the HB 5 debate continues.