Updated: Texas' Testing Opt-Out Movement Grows to a 'Trickle'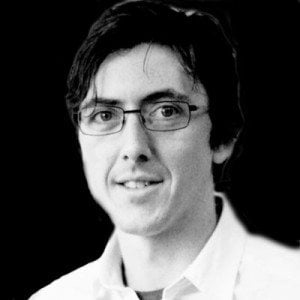 The appointed days of STAAR testing are nearly upon Texas schoolchildren, and on Tuesday the Dallas Morning News marked the occasion with a look at the state of the opt-out movement in Texas.
These are the folks who keep their kids out of school on test days, in protest of the public school system's insatiable desire for test prep and data. To the opt-outers, it's a form of civil disobedience in a system they say has made it hard to get their voices heard any other way. By depriving schools of their kids' test scores, they're hitting The Man where it hurts.
I covered that movement in the Observer's February 2012 issue, profiling Austin's Edy Chamness, a mother and a former teacher whose frustration with Texas' test love turned her into an activist on the fringes of the school accountability debate.
In Tuesday's story, the News calls Chamness "perhaps the best known opt-out parent in Texas," and she offers one explanation as to why her cause hasn't exactly taken off: "Parents don't want to teach their kids how to question authority."
But the News' Jeffrey Weiss rounds up a few more notable tales of opting out, like this one:
Maeve Siano of Celina is one of the few North Texans who has quietly been willing to refuse the tests for her children. Last year, the mental health therapist decided the tests and associated preparation and stress were more likely to damage her son than help him. Celina ISD officials weren't happy, she said.

"Their reaction was begging and pleading and threatening us that he would be held back," she said.

Finally, she said, school officials put her son at a desk, placed a test in front of him and had him write "refuse" on it.
The highest-profile new case is certainly that of Kyle and Jennifer Massey, who announced their plans to opt their fourth-grade daughter out of the tests at Waco ISD, in a letter they posted online. In the letter, they list their concerns about the state's testing regime, saying, "We are not making this decision simply to 'avoid' a test, but rather to exercise our rights to ensure that Hillcrest PDS does not force [our son] to take part in school activities that are contrary to our moral and ethical beliefs." (Read the full thing below.)
The letter made the rounds among education bloggers and activists. The education historian Diane Ravitch, a leader in the responsible-testing movement, reposted the letter with this note:
[The Masseys] want for their child what "the best and wisest parent " wants for his own children: a full, rich, creative, liberating education, one that prepares him for life in a democracy, not endless drill and practice for tests that are prepared thousands of miles away, whose sole purpose is to rate their child, his teachers, his principal, and his school.
Update at 12:20 p.m.: Austin education activist Mike Corwin passes along a note Austin ISD posted Wednesday reminding parents that, despite what they've heard, "Parents may not have students opt out of testing. While AISD and others might be empathetic to some of their feelings, by law there is no "opt out" for students." Irate parents may take solace, at least, that the possibility of empathy might exist!
I'd reached out yesterday to hear more from Edy Chamness, and only just heard back. She confirms her son, who's next to her in the photo from our story last year, won't be taking the 6th grade STAAR this year. Her daughter, she says, has opted out of public schools entirely—in favor of a private school where, she writes, "Everyday starts in a circle with a tap of the gong, lighting of a candle and a moment of silence. We love it."
It underscores a larger point about the recent resistance to standardized testing here in Texas: lawmakers only really responded to criticism of the state's testing regime after they started hearing from wealthier and suburban parents. The resistance—and even a lawsuit—from minority groups go back decades.