STAAR Stars: The Best of This Year's Get-Amped-for-the-Test Videos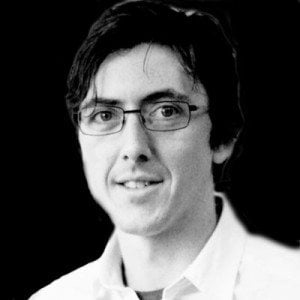 Above: From Harlingen CISD's "Treasure Hills STAAR Song"
This is where we are in 2015. The school year winding down, the big state test on the line, and teachers all looking for that little special something to kick the kids into beast mode. Last year, it was a new take on Pitbull and Shakira with "STAAR Test (It's Goin' Down)," the "Harlem Shake" before that. This year, Taylor Swift, Bruno Mars and even a ventriloquist lent their talents to the cause.
What's big this year? Found objects continue to play key roles in the prop department. A few videos this year include a pre-music narrative set-up of the type that's so popular in Nashville today. And thanks in part to the ubiquity of "Shake It Off," many of these have an inspiring message of self-assuredeness, not to let the doubt and pressure get you down. And also: eat breakfast.
If you read the comments on these videos, a common response is to lament the way testing has seeped into the bedrock of school culture. Like cave paintings of horses or NASCAR hoods mounted on the barroom wall, these reflect what we cared about in the early 21st century: high scores on the test.
When he talks about testing Education Commissioner Michael Williams likes to say, "You measure what you treasure." But just think how much you have to care to write a four-minute parody of "All About That Bass," dance down the hallways singing it and put it on YouTube.
Wills Point Middle School: "WPMS is Shaking Off the STAAR"
In the style of Taylor Swift's "Shake It Off"
The message here: Don't get distracted by the liars and the dirty, dirty cheats of the world get you down, and do your best.
Cause others like to play, play, play, play, play
laugh at how long we'll take, take, take, take, take
But we're just gonna shake, shake, shake, shake, shake
Shake it off, we'll shake it off
Denton ISD McMath Middle School: "STAAR Test Funk"
In the style of "Uptown Funk" by Mark Ronson feat. Bruno Mars.
This is the year's big hit—almost half a million views so far. Great production, impressive choreography and solid lyrical adaptation; it's funny, with a big finish that actually could fired up for an all-day test.
Denton, get pumped up
Our schools will triumph
STAAR test don't mop you up
Our scores will measure up
Marcus W. Johnson, UT-Austin: "STAAR Test Motivation"
A motivational talk set to epic movie music and clips of epic things like battle scenes, space shuttles and pencils getting sharpened.
It's always going to be something. It used to be the TAAS test, then it was the TAKS test. Now it's the STAAR test.
Next thing you know it's going to be the moon test and the sun test, and the Neptune.
[…]
This is a test of your willpower and your determination. This is an opportunity to prove yourself to yourself.
Right now anything they put in front of you, any test they put in front of you is food.
And it's time to eat. 
Dallas ISD Ebby Halladay Elementary: "I'm Gonna Pass the STAAR"
In the style of Macklemore and Ryan Lewis' "Thrift Shop."
Extra points for not taking the easy route and riffing on "Shake It Off" or "Uptown Funk" this year. Bold, broad costuming and prop design, and an impressively large cast of teachers.
I'm gonna pass the STAAR
Only got pencils in my pocket
Harlingen CISD Treasure Hills Elementary: "STAAR Song"
In the style of One Republic's "Counting Stars."
Shocking that this wasn't a more popular parody choice this year—the song title is a gimme. Wait for the drone-powered aerial shots, and a clever narrative framing device at the end. Also, Principal Roland Ingram really nails the high notes here—that's school leadership with some serious range.
Lately I been, I been losing sleep
Dreaming about the things that you could be
But students, I know you've been working hard
There's no denying that you will, you will pass the STAAR
Honorable mention:
La Joya ISD Tabasco Elementary: "TABASCO PASS THE STAAR"
"Say our name, you know who we are. We're too hot."
Mesquite ISD: "Shake it off (Take the STAAR)"
The student vocals lend this one an honesty you just can't produce in a studio.
Katy ISD WoodCreek Elementary: "STAAR Test Video"
Richardson ISD Forest Lane Academy: "Pass the STAAR"
Here's a playlist with all those and many more.