The Latest Fad in Education Reform: Testing 4-Year-Olds
Greg Abbott's plan would bring Texas in line with federal policy and big business plans.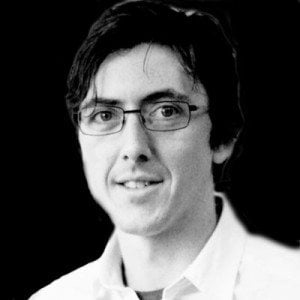 Since the very first No. 2 pencil bubbled in the very first answer key, school testing in Texas has probably never been so unpopular.
State lawmakers have lately thought better of the test-everything approach they'd embraced till just last year. In their dramatic conversion last legislative session, they cut high school testing by two-thirds and tried to cut elementary testing, though the federal government put the kibosh on that effort. A vocal bunch of activist parents, longing for the days before high-pressure drills and test prep ruled classrooms, now keep their kids home on testing day as a sort of civil disobedience. Even in Texas, the breeding ground for No Child Left Behind, "testing" has become widely scorned.
So it was a bold move when Greg Abbott announced in March that, as governor, he'd improve education in Texas by standardized-testing 4-year-olds.
The idea was part of his campaign's 26-page plan for Texas schools, which included intensive new training for reading and math teachers, and what he characterized as a responsible expansion of pre-kindergarten.
Nothing in American education policy has the clout that pre-K does today. There's a long history of research suggesting that good early childhood education improves students' performance later on. From the Obama administration on down, expanding pre-K has become the single most popular idea in education around the country.
San Antonio Mayor Julian Castro wisely capitalized on the momentum in 2012 by championing a local tax increase to build new pre-K centers, after state lawmakers cut funding. Similar efforts have since popped up in Houston and Fort Worth.
To get in on the pre-K craze without looking like some kind of free-spending liberal, Abbott came up with a $59 million-a-year pre-K expansion with grants to programs that proved themselves worthy. He proposed a few ways to pick the best programs, one of which includes, of course, "direct assessment." One form those "direct assessments" might take: "norm-referenced standardized tests." The plan explains, "A typical question on a direct assessment might ask the child to identify the letter B and provide three options."
Maybe it sounds absurd to test 4-year-olds and grade their pre-K classrooms based on their progress. Abbott's Democratic challenger, Wendy Davis, sure thinks so. "Greg Abbott wants to subject 4-year-olds to another intrusive, state mandated requirement," she said in a statement. (Her own plan calls for universal full-day pre-K at a cost of $750 million a year.)
Abbott's spokesman Matt Hirsch has countered by denying the campaign ever endorsed standardized tests for 4-year-olds, calling the accusation "absurd," apparently because "norm referenced standardized test[ing]" is just one of three options.
Texas' new anti-testing climate may have Abbott on the defensive, but testing kids in pre-K is well underway in other states, and big business is getting on board. President Obama's Race to the Top program has encouraged new "kindergarten readiness testing" ideas. Amplify, Rupert Murdoch's education technology outfit, has developed pre-K tests for its tablet computers and—as the Austin-based Democratic consultant and columnist Jason Stanford wrote in February—its newest lobbyist in Texas is the Bush-era school testing evangelist Sandy Kress.
Texas already has a home-grown solution to evaluating pre-K programs. Texas School Ready is a certification program that schools can opt in to. Built by the UT Health Science Center in Houston, the program is meant to help parents pick a quality program Its pre-K testing algorithm, as the Observer reported last year, is handled by the company with perhaps the creepiest name in the education business: Arlington-based Optimization Zorn.
Still, Texas' pre-K quality controls are pretty mild. (Mississippi measures attendance by scanning parents' fingerprints.) As National Institute for Early Education Research director W. Steven Barnett told the San Antonio Express-News, "Texas has some of the weakest pre-K quality standards in the country with no limits to class size and [student-to-teacher] ratio."
David Anderson, a former top official with the Texas Education Agency who's now a HillCo Partners lobbyist, says some quality control is crucial to convince skeptical lawmakers to spend money on pre-K.
"How do you combat that notion that it's just glorified babysitting and they're just better off at home rockin' on mama's knee?" Anderson asks. Pre-K is both daycare and early education, but only the education piece will convince tight-fisted conservatives to fund it. The key, Anderson says, is to strike the right balance between ensuring quality and knowing when to stop testing.
But history suggests that on school testing, Texas lawmakers have a hard time knowing when to quit.