The 7 Most Pressing Issues Facing Rural Texas
In 2017, rural schools lost crucial funding, two hospitals closed and natural disasters wreaked havoc in what some regard as "flyover country."
It's been a tough year for rural Texas.
In 2017, the 3.8 million Texans who live outside the state's metro areas bore a bevy of hardships, including hospital closures, struggling economies and crumbling public infrastructure. On top of that, one of the worst wildfires in state history tore across the Panhandle this spring, just months before a monster hurricane ravaged the Gulf Coast.
Many of the issues facing rural Texas tend to fly under the radar. For one, school finance and hospital closures aren't exactly sexy topics. They also tend to be slow-moving trends, stories that seep and creep. There's also the fact that local media has been decimated, and the big-city counterparts aren't doing much better. The problems matter to the people who are affected by them — people who wonder where their children will go to school, if they'll have clean drinking water and whether a hospital is close enough to save their lives in a medical emergency.
We shouldn't overgeneralize, of course. Some small Texas towns are doing just dandy, and not all rural areas suffer from the same plights. Still, some of these problems have been snowballing for years, and perhaps that's because we aren't paying very much attention to them. So why don't we start now?
Access to medical care
In some parts of rural Texas — especially in spread-out West Texas and the Panhandle — access to even cursory health care can be hard to come by. Since 2013, at least 18 rural hospitals in Texas have been shuttered, casualties of stingy Medicaid and Medicare reimbursement rates as well as the burden of serving uninsured patients.
More hospitals might have to close their doors in 2018 if Congressional Republicans set their sights on gutting Medicaid and Medicare.
This summer, hospitals in the East Texas towns of Crockett (pop. 6,544) and Trinity (pop. 2,750) were shuttered, according to the Victoria Advocate. In 2016, Texas saw the same number of closures, as Gulf Coast Regional Medical Center in Wharton County and Nix Community in Frio County, closed their doors.
Eighty Texas counties have five or fewer doctors, and 35 have no doctor at all, the most recent figures show, though it's difficult to tell how those numbers trended in 2017. This physician shortage is even more urgent when rural residents need specialized care, such as mental health treatment or prenatal services. The state's rural residents also have a higher rate of suicide than their urban counterparts — a disparity that's on the rise.
Aging infrastructure
Construction never seems to stop in Texas' big cities, but small towns sometimes can't afford to repair aging roads, water systems and other public infrastructure. The U.S Department of Agriculture helps some small communities get financing to build modern water treatment systems (like this one in La Villa), but the burden of maintaining infrastructure in rural Texas is increasingly falling on local taxpayers, often an aging and shrinking group.
President Donald Trump campaigned on a promise to inject $1 trillion in funding to fix the nation's crumbling infrastructure — $800 billion of which would apparently come from private investment and non-federal sources — but so far he's done little to fulfill that pledge. Instead, his proposed budget contains massive cuts to rural development initiatives, including upgrades to the electric grid, bringing high-speed internet to sparsely populated areas and subsidies for housing projects.
School funding and student homelessness
As some rural tax bases shrink and state funding for education stagnates, some small school districts in Texas are struggling to stay open. In the last regular legislative session, lawmakers allowed a crucial funding source for the state's smallest districts to expire. And while the Legislature simultaneously approved hardship grants for some of those schools, experts suspect the grants won't be enough to prevent schools from closing or discontinuing important services.
Some rural schools also find themselves on the front lines of helping homeless students. A report released in November found that rural schools have some of the highest rates of student homelessness and have fewer services available for homeless youth.
Environmental hazards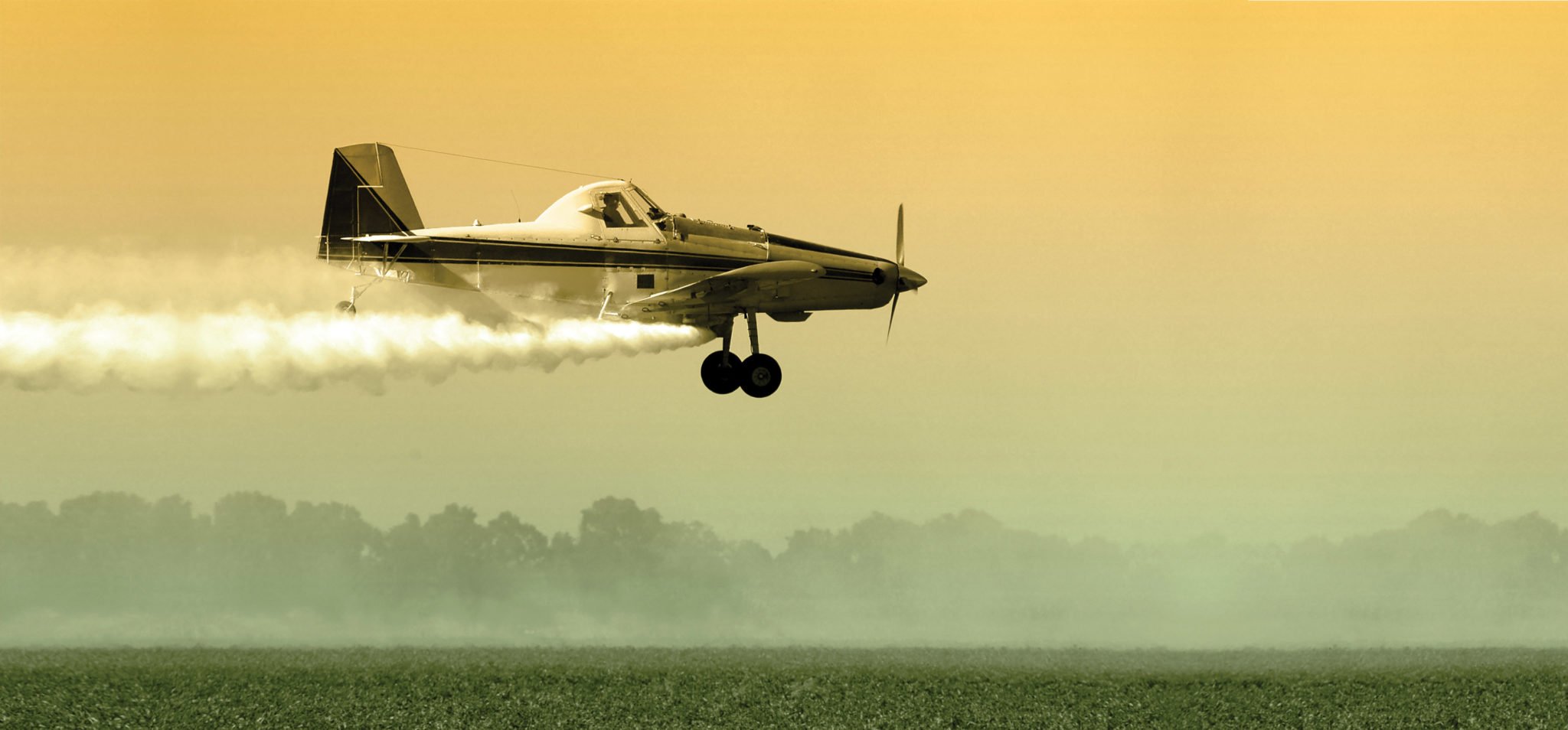 Don't get me wrong — the Texas countryside can be beautiful. The tallest skyscraper in Dallas, engineering marvel though it may be, just can't beat a West Texas sunset. But beyond the bluebonnets and dirt roads lie some real environmental dangers.
According to an Environmental Working Group study issued this year, the state's most contaminated sources of drinking water can be found in the farming communities surrounding Lubbock, where a hodgepodge of chemicals mix to make an especially carcinogenic water supply. During the cotton harvest in the Panhandle, be on the lookout for unscrupulous crop duster pilots, who are known to release toxic chemicals in high winds, wafting them onto crops, animals and people. And in the Eagle Ford Shale, some residents have accepted the toxic emissions that accompany fracking as a fact of life.
Struggling economies
There's little economic incentive for youth in some small Texas towns to stick around after graduating from high school, a contributing factor in the multi-generational exodus from the state's rural areas to its urban centers. Even large chain restaurants sometimes struggle to survive; I saw this firsthand when I arrived a Dairy Queen in tiny Haskell one night this year to hear a state representative speak, only to find the restaurant had gone out of business that day. The talk was relocated to a local Tex-Mex eatery, one of the only restaurants left in town.
In Haskell and countless other rural towns across the state, local economies revolve around agriculture, an increasingly high-risk and high-input endeavor. This ain't your storybook family farm of yore — today's farms monocrop large acreages of cotton, corn and other commodity crops and are reliant on government subsidies to stay solvent. And the kids aren't sticking around to take over the family businesses.
Natural disasters
Hurricane Harvey turned Houston into a waterworld this year, but before it got there, the storm ravaged a rural swath of coastal Texas, decimating Rockport, Aransas Pass and other towns. Though the storm didn't discriminate between urban and rural areas, small towns with few resources have struggled to pick up the pieces. Some agricultural producers feared livestock deaths and property damage could put them out of business. A Texas A&M University report pegged Harvey's damage to Texas agriculture at about $200 million.
At the state's opposite end, overgrown patches of mesquite, shinnery oak and cottonwoods present an abundant fuel source near some Panhandle communities, putting them at risk of wildfire. The USDA pays farmers to plant grass and let it fallow as part of a program that's intended to prevent another Dust Bowl from occurring, but lax enforcement of rules requiring farmers to periodically cut grass has stocked the region with fuel for wildfires. In March, one of the biggest wildfires in state history tore through a mind-boggling 500,000 acres and killed four people.
The National Weather Service predicts the continuation of a stubborn drought in portions of northeast, Central and West Texas this winter, along with likely drought development across most of the state.
Dearth of news coverage
Hobbled by dwindling advertising revenue, newspapers in Texas and the rest of the country are struggling to turn a profit. Daily newspapers owned by Gannett in Abilene, San Angelo, Wichita Falls and Corpus Christi laid off reporters and photographers this year, leaving areas that were already sparsely covered by those organizations virtually untouched. What's happening in Texas is a microcosm of what's happening to print media nationwide.
In that vein, here's a shameless plug: This year, the Observer launched a project to report on rural Texas. We've already published a collection of important stories from the far-out reaches of the state and have a lot more in store. If you live in rural Texas, or in an area where the city meets the country, I want to hear from you. Tell me your story at [email protected].