Introducing the Texas Observer's Rural Reporting Project
Texas has the biggest rural population in the nation, yet many journalists treat much of the state as flyover country.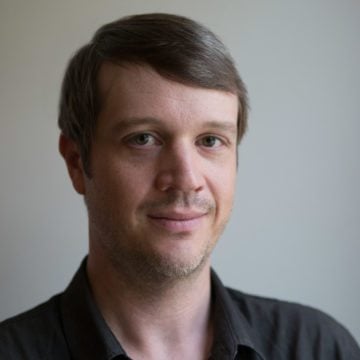 Trump's election taught the nation many painful lessons. Among them: the traditional divide between town and country has become a chasm. People in blue, urban enclaves discovered, or rediscovered, the depth of anger and resentment felt in forgotten, mostly rural, corners of America. The national media went through a period of self-examination. How did we get it so wrong? Many journalists pledged to get out more, to spend more time in neglected or ignored communities. Progressives are in conflict over whether to retreat to comfortable geography and demography or to re-engage with communities that rallied to Trump's troubling but effective message.
But a seismic election outcome shouldn't be required to generate interest in bridging the urban-rural divide. Here in Texas, we've long suffered from a peculiar dichotomy: The state's self-image is one of the frontier, of vast ranches and cowboys. But Texas is an urban state. More than 80 percent of Texans now live in an urban area, and the vast majority of population growth is concentrated in cities. Follow I-45 from Dallas to Houston and then I-10 from Houston to San Antonio and then I-35 north through Austin back to Dallas: That triangle is the future of Texas.
Yet Texas also has the largest rural population of any state: 3.8 million people. We contain multitudes — uneasy multitudes increasingly at odds. No wonder our politics is so riven. Recently, Lieutenant Governor Dan Patrick (late of Baltimore, Maryland) said "all our problems in America" stem from "cities that are mostly controlled by Democrat mayors."
Dan Patrick was not just disrespectful toward cities; he also belied an ignorance of the real issues faced by small towns and the country. The fact is, rural America, rural Texas, is under tremendous stress. Many problems are the same as in the cities: stagnant wages, income inequality, health-care woes, racial conflicts. But rural Texas faces a set of issues all its own: stagnant or declining populations, economic dislocations from globalization and trade, a severe shortage of primary care physicians, land fragmentation, water scarcity and myriad agricultural challenges that barely register with city dwellers.
More intangibly, many communities are coping with an unraveling of a way of life as young people flee and political leaders are consumed with ideological concerns. I grew up in the country, and sometimes it's hard to explain, to those who didn't, the mixture of pride and resentment that comes from living "out here." (I blame mainstream radio country for the shallow fixation on dirt roads, cheap beer and cartoonish religion.)
One of the reasons we've reached an impasse of mutual misunderstanding is that media is concentrated in the cities and journalism has increasingly become a white-collar profession requiring an elite education. Too often, journalists in Austin, Houston, Dallas and other metro areas treat much of the rest of Texas as flyover country. Meanwhile, many small-town newspapers have been absorbed by corporate chains that have little to no interest in robust, enterprise reporting. And, sadly, many family-owned papers have for ages studiously avoided rocking the local establishment.
The Observer has made reporting on rural Texas a priority, with recent investigations by freelancer Christopher Collins into how crop dusting is putting Texans' health at risk and the connection between destructive Panhandle wildfires and a mismanaged federal land program. But now we're stepping up in an even bigger way. In the coming months we'll be launching a long-term rural reporting project that brings talented journalists into underreported rural communities across Texas.
As of today, Chris has joined our staff to lead the project. Chris grew up in Wichita Falls and graduated from Midwestern State University before going to work for the Abilene Reporter-News and the Times Record News in Wichita Falls. He's a talented reporter and makes a quick study of complex issues. But more important, he has his finger on the pulse of the issues facing rural Texas. He finds the stories because he lives "out here." Chris will continue living in Abilene and make West Texas his main focus, though he'll travel wherever the story is, from Dumas to Brownsville.

Getting a nuanced understanding of rural communities is critical to bridging divides and promoting community understanding. We need full portraits, not caricatures. Readers need to better understand how the glorified myth of "real America" stacks up against the actual plights faced by those in small towns. Rural America is neither a late-night comedy joke nor a Rockwellian portrait of wholesome values. It's a diverse community that deserves to be treated with respect.