With No Child Left Behind, Failure Is the Only Option
Two years from now, every student in Texas must pass state tests to keep their schools from failing federal standards. It's up to state leaders or Congress to bring us back to reality.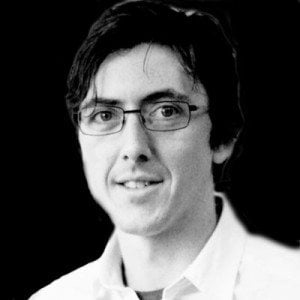 The latest federal ratings for Texas schools came out Wednesday, and the results sure don't look good. More than 70 percent of the school districts in Texas, and almost half the individual school campuses, couldn't make the federal government's grade this year.
It's a tune we've gotten used to hearing.
Each time, it's more dire headlines and hand-wringing about about the plight of Texas' schools. The Laredo Morning Times summed up the gloom and doom this time around, with a story titled simply "Schools' Failure." (The rest of the story's behind a paywall, so it's a good thing the headline says it all.)
Free-marketeers smell blood, using the news as just more evidence that our public school system is a mess—and that charters and vouchers are the only way out.
But there's a problem with reporting the latest federal ratings as news, and not the inevitable result of our getting closer to 2014. That's the year by which, under No Child Left Behind, every school in the country must accomplish a handful of miracles at once: get every student to take the state tests, earn a passing score in both reading and math, and then graduate from high school. The closer we get to that supremely unrealistic target, the less seriously we can take these "failures" on the federal report card.
At this point, the scores have far more to do with policy decisions made a decade ago than what students did on a test last year. Each state got to plan out its annually rising targets on the way to that perfect 100 and, like most states, Texas saved its most dramatic gains for the last few years before 2014.
You can see how it played out in the chart below: Before 2008, the "passing" bar for Texas schools rose gradually and most schools made the cut. After that, though, the required passing rate for math and reading shot up on a much steeper trajectory toward 100 percent. At first, more schools still hit those targets, but only because the state was using something called the "Texas Projection Measure" to inflate their scores. The state did away with that little sleight of hand last year, and since then the number of "passing" schools has dropped. Fast.
What the federal report cards show us at this point isn't a measure of "failing schools" at all, but public schools doing what public schools do: educating every single student who shows up.
A 100 percent pass rate is such a silly thing to plan around—but if the No Child Left Behind law doesn't change, the consequences are serious. At this rate, by this time next year all but a handful of Texas schools will fall under federal sanctions, a six-year mea culpa that can lead to major restructuring, staff overhauls, or even conversion to charter schools.
It takes two years of "failing" to reach the first stage of school improvement, which requires schools to mail letters to parents explaining just how badly they've blown it, and what happens if they keep it up (which, at this point, they will). This year more than 1,100 schools hit Stage 1, up from less than 100 last year.
Stage 1 schools are in light red above. Each shade darker is another stage of improvement. As schools advance, their students are eligible for extra tutoring, then to transfer out to another school, and eventually to that Stage 5 overhaul. Some schools in Texas have already been in Stage 5 for years—so decide for yourself just how well these school turnaround strategies are working.
"The simple truth is that Texas' alleged school 'accountability' system…was designed to fail," Rita Haecker, president of the Texas State Teachers Association, said in a statement Thursday. "The governor and the legislative majority have spent too much time focusing on a high stakes test while cutting the resources our teachers and students need to succeed."
By now, nothing about these "failing" scores is a surprise, but Texas—the model for George W. Bush's No Child Left Behind law—is still clinging to the misguided law it inspired. That'll be fine by the private education companies that get millions in federal money to tutor students in Texas' "failing" public schools.
Thirty-three states have already excused themselves from the mess with waivers from the Obama administration. Those waivers usually come with other strings attached, though, like adopting a standardized system for rating teachers and national curriculum standards. (The latter of which would set off another round of secession talk.)
Given the no-win scenario under No Child Left Behind, Texas' leadership might have to face reality and apply for a waiver too. Just yesterday, U.S. Education Secretary Arne Duncan told the Quorum Report that Texas had just under a month to make up its mind.
Congress could also bail Texas out. With a little hand-holding and cool-headed negotiation, Washington might finally find a reality-based solution to replace No Child Left Behind's Doomsday scenario of 2014.
For now, though, it's a game of chicken between Congress and our state leaders—and Texas' school kids are stuck in the middle.