What Now, Texas Democrats?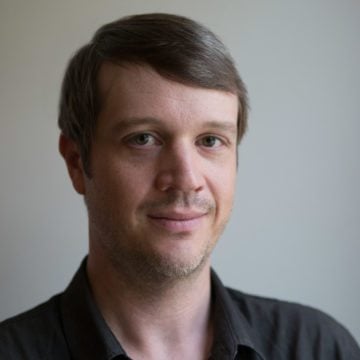 Updated below
Freedom's just another word for nothing left to lose
–Janis Joplin
First read this from Observer editor Bob Moser.
A crushing defeat like Democrats suffered on Tuesday in Texas is also an opportunity. With nothing to lose, damn near literally, the Texas Democrats have a chance to build a new party from the bottom-up. If they can emphasize organizing over "strategy," if they can rethink their whole idea of what makes a good candidate and a good campaign, if they can convey a hearty belief in what their party stands for (aside from a different brand of fiscal conservatism), this state might yet have a two-party system. But it ain't going to happen tomorrow. Old habits die hard.
Then read the official Texas Democratic Party take on last night:
Dear fellow Democrat,

This election, Texas Democrats took the battle to Republicans in hard-fought, competitive races up and down the ballot. We fielded a slate of outstanding candidates and raised sufficient funds to support their efforts to return responsible leadership to state government.

Last night's Texas Republican wins were the result of a national GOP tide and should not in any way be considered an endorsement of their record in Texas. From the top to the bottom of the ballot this year, Republican candidates ran against Washington and talked full-time about President Obama and Speaker Nancy Pelosi because they cannot defend their failed record here.

By many accounts, Bill White gave Rick Perry the fight of his political career. Texas Republicans struggled to defend his grip on power and were forced into a corner time and again by Bill's stellar campaign operation, including an army of 18,000 volunteers and 32,000 contributors who wanted to see a change in state government.

We have made strides for two election cycles and last night's losses are a temporary set-back for our Party, and we will work each and every day to hold the Republicans accountable. Texas families lost out last night, but the Texas Democratic Party is committed to fighting for accountability on their behalf. We must ensure that the Republicans elected last night are not allowed to balance Rick Perry's leadership deficit on the backs of working Texans.

I want to again thank each and every one of you for standing with us and fighting.

Your fellow Democrat,

Boyd L. Richie
Chairman
Texas Democratic Party

Update: On Facebook of all places state Rep. Mark Strama, an Austin Democrat who won pretty handily last night, says something important about the meaning of this election beyond the horse-race implications:
Finally, a word about the general results last night. This was the third consecutive election in which voters repudiated the party in power at a national level. In all three elections, it has been pretty clear that many voters have been voting against the party in power, rather than for the party that is challenging. This should be humbling to everyone who holds elected office and the public trust. It suggests that we all need to work harder to earn the confidence and faith of the voters. And it suggests that something about our system of politics is not serving the public well – which is why I will continue to advocate for reforms to our redistricting and campaign finance system. A representative democracy should not be characterized by such animus towards and frustration with our elected representatives.