West Texas' Dwindling Lakes
Precipitous declines in reservoirs leaving cities almost high and dry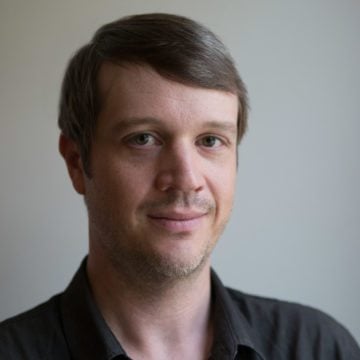 Politically-speaking, West Texas is going to suffer when redistricting is said and done. The region will likely lose three to four state rep seats and part of a state senate seat. That's a mighty loss for a mighty region. But there's something even more essential than political power that's draining away from West Texas: Its water supply.
It's no secret that West Texas doesn't get much rainfall but the precipitous decline of drinking-water reservoirs is beginning to startle folks out west. Cities like Amarillo, Midland, Odessa and San Angelo rely in large part on man-made reservoirs to provide drinking water for hundreds of thousands of citizens. But some of those lakes, after years and even decades of dropping levels, are now at a small fraction of their total capacity. Nobody knows when (or even if) they'll rebound. Yet, incredibly, water conservation still hasn't caught on in a big way as it has in El Paso or San Antonio. (More on that later.)
Here's just a taste of this all means from KWES-TV in Midland.
BIG SPRING – In West Texas, water is starting to dwindle. So much so that limits on the wet stuff may be put into place.

A 10% decrease in water deliveries to West Texas may be coming.

The Colorado River Municipal Water District, which supplies water from Odessa to San Angelo, can no longer deny that their lakes and reservoirs are drying up.

"Our lakes are continuing to go down," said CRMWD General Manager John Grant. "Today (Friday) Lake Thomas is about 6% full. The Spence Reservoir is just a drop below 3% full."
The full scale of the downward spiral isn't really clear until you take a historical look at lake levels. CRMWD controls three drinking-water reservoirs on the Upper Colorado River: Lake J.B. Thomas, E.V. Spence Reservoir and O.H. Ivie – important sources of water for West Texas cities including Odessa, Midland, San Angelo and Big Spring.
Here's Lake J.B. Thomas, a 11,700-acre lake near Snyder constructed in 1952.
Lake Thomas obviously has its ups and downs, though it's currently near the lowest point in 20 years. The trend line for E.V. Spence Reservoir, however, is much worse.
The only reservoir of the three with any water left to speak of is O.H. Ivie, though it is also approaching an historical low.
Up in the Panhandle, Greenbelt Lake, on the Salt Fork of the Red River 55 miles east of Amarillo, isn't faring too well either.
The worst, however, is Lake Meredith, a 21,640-acre impoundment on the Canadian River 30 miles north of Amarillo.
Meredith sets new record lows almost every day. The water's receded so much over the past decade that two years ago canoeists found the plane from a 1984 crash that killed two people. And this month, the National Park Service closed the only marina on the lake due to low levels.
When the reservoir was constructed in the 1960s, water planners expected Meredith to provide 126,000 acre-feet of water each year to Panhandle/South Plains cities, including Amarillo and Lubbock. Now the Canadian River Municipal Water Authority (CRMWA), which manages Meredith for 500,000 people, is counting on just 5,000 acre-feet per year from Meredith and that only during the summer months. To make up for the loss, CRMWA is now completing its third well-field in the Ogallala Aquifer. However, the Ogallala is rapidly depleting. And, because it doesn't recharge, every drop taken out represents one fewer drop available in the future.
What's causing the decline in these reservoirs? I talked to Ruben Solis, the director for surface water supplies at the Texas Water Development Board, who said the state agency is just now looking into that question. In the case of Lake Meredith, he pointed me to a recent study conducted by engineering firm Freese & Nichols. The firm found that the Canadian River is providing Meredith with just 20 percent of the water it did in the 1940s. Okay, why is that?
Freese & Nichols say that it's a combination of factors: the mining of groundwater which is reducing spring flows; the proliferation of water-hungry shrubland; and fewer intense rainfall events, big downpours that send water coursing into the river.
Interestingly, the most common explanation – that the area is suffering from a local drought – just doesn't hold water. Freese & Nichols found that annual precipitation in the Canadian River watershed really hasn't changed that much from the historical average.
In the case of the reservoirs on the Upper Colorado River (Thomas, Spence and Ivie), Solis said that the Water Development Board has "just started to scratch the surface."
So I called John Grant, the general manager for the Colorado River Municipal Water District (CRMWD). He said they haven't really studied the problem but attributes the decline in their three reservoirs to less intense rainfall patterns and changes to land management practices.
"We want a lot of rain in a short period of time," Grant said. "We've been getting a sufficient amount of rain but it's spread out over time."
The water plan for Region F – a 32-county region that includes Midland, Odessa and San Angelo – states that ten of the last fifteen years show less rainfall than the historic average, worse than the drought of record.
"The current drought appears more severe than the 1950's drought," the plan says.
In any case, the result is less water flowing into the lakes. On their website, CRMWD has data on historical inflows to their reservoirs. I took the inflow data for the three lakes and plotted it on charts. The images are pretty startling.
No water coming in… Hardly any going out. But Thomas and Spence are older reservoirs. What about O.H. Ivie, which was built in 1990 and is still at a (relatively) healthy 33 percent capacity?
Not looking so good either. What this means is that unless something changes, these reservoirs are more or less doomed.
As it is, CRMWD has suspended water deliveries from Lake Thomas except a small amount going to the town of Snyder. CRMWD is still pumping from Spence but John Grant estimates that the lake will run out of water by May, unless there's major rainfall. So, that leaves O.H. Ivie and some groundwater. How long can Ivie hold out?
Under a business-as-usual scenario (no big rainfall events), Grant said that Ivie will essentially be dry by the end of 2012.
"We'd have to severely limit water use and go strictly to groundwater," Grant said. But CRMWD only has enough groundwater to meet the needs of its customers during winter months. It's a worst-case scenario but Grant acknowledges that it could happen.
In the long-term, cities and towns from Amarillo to Abilene, San Angelo to Lubbock are scrambling to secure new water supplies as aquifers dwindle and lakes shrivel. In Region F, there really isn't anywhere else to build a new reservoir. After all, the ones that do exist sit almost-empty, waiting for some water to come downstream. Instead, the cities and wholesale water suppliers are turning to reclaimed wastewater, new well-fields, desalinization of brackish water, and – to a limited extent – water conservation.
"All the easy supply development projects are gone," Will Wilde, San Angelo's water and utilities director, told the San Angelo Standard-Times. "We have to work together to come up with ideas for the future."
San Angelo as well as Midland, Odessa, Lubbock and Amarillo are now planning to work together to forge new regional water supplies. Part of the future may involve building yet another reservoir, Cedar Ridge Reservoir, 40 miles northeast of Abilene, at a cost of at least $244 million.
Lubbock, meanwhile, has already spent around $300 million building a large reservoir, Lake Alan Henry, 65 miles southeast of town on the South Fork of the Double Mountain Fork. The city hasn't tapped Alan Henry yet and is already looking at building one or two new lakes in southeast Lubbock County at a cost of at least $150 million.
Rather incredibly, many of the cities and towns in West Texas are way behind their peers in San Antonio, El Paso and Austin in water conservation and efficiency. In Region F, the average person uses 205 gallons per day; the state average is 171, while folks in El Paso and San Antonio average well under 140 gpcd in a typical year.
Exact figures are hard to come by but according to one study conducted by Freese & Nichols, Midland uses somewhere in the ballpark of 225 gallons per person per day – an extremely high rate considering Midland's location. Odessa and San Angelo fall somewhere between 150 and 200 gpcd.
In Lubbock, the average person uses a somewhat less unseemly 190 gallons per day.
Still, Lubbock is one of the few cities in the state that actually makes it cheaper to use more water, effectively incentivizing waste, according to a study by the Sierra Club and the National Wildlife Federation. It also lacks a retrofit program for wasteful toilets and other appliances.
"If your reservoirs are running dry you'd think water conservation would be the first thing you'd go to," said Lacey McCormick of the Texas office of the National Wildlife Federation.