We Watched the Andrew White/Lupe Valdez Debate Because You Probably Didn't
From Valdez's "people language" to White's "personal opinions" on abortion, here's what you missed at the one (and probably only) debate between the Democratic gubernatorial hopefuls.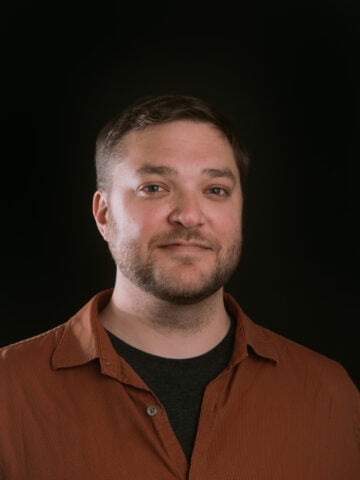 Above: Andrew White, Lupe Valdez
First, a caveat: It's hard to whip up scorching hot takes from Friday night's Democratic gubernatorial runoff debate, in part because it was such a lukewarm affair. Not to mention that hardly anyone is paying attention to a runoff debate on a Friday night.
The most earth-shattering result would have been — as Andrew White, the Houston businessman and scion of a former governor was perhaps hoping — that former Dallas County Sheriff Lupe Valdez, who has developed a reputation for her shaky grasp on policy, would crash and burn in a debate, thus propelling White to a runoff upset. That didn't happen.
The most confrontational moment came when Valdez attempted to magnify their differences on abortion, demanding that White apologize for implying that women who seek abortions don't respect life. "My personal opinions are my personal opinions. As governor, I trust women to make their own health care decisions," White replied. Or when White said that Valdez, as Dallas County sheriff, didn't stand up to federal immigration authorities like Travis County Sheriff Sally Hernandez did. "I had to make imperfect decisions based on what was best for the community," Valdez responded, "As governor, I would not allow for anybody to be put into that situation."
Both instances reflect the milder takeaway from the debate, which is that White and Valdez remain deeply flawed candidates in their own ways. Valdez, running a historic bid to be the first Latina gubernatorial candidate in Texas, has been tempered by concerns about her background as a jailer and her weak grasp on policy. White, while a more effective speaker and more fluent on the issues, has struggled to allay concerns about his anti-abortion beliefs, his border security business and his self-description as a "conservative Democrat" or "moderate Republican" — a messaging tack from his initial campaign rollout that continues to haunt him.
Valdez's inability to stake out progressive policy positions may have undermined her position as the more liberal choice. For instance, debate moderator Gromer Jeffers asked the candidates what they would do about the mass incarceration of African Americans and Latinos. Valdez was sheriff of the county with one of the state's largest black populations, so you'd think she might have some interesting ideas. Instead, her answer was that there needs to be more grocery stores and better transportation and schools in communities of color. Oh, and trust needs to be rebuilt between police and these communities.
That gave White a wide open lane to come in and pledge his support for decriminalizing marijuana, expunging the records of minor drug offenders, collaborating with reformer DAs, and fixing the cash bail system — all points that show White has a strong grasp on the agenda of the criminal justice reform movement.  
When pressed about her perception that she's less sharp on policy than her opponent, and specifically why every major newspaper endorsed her opponent, she said, "It's not that I'm not as sharp, because I am just as sharp. The problem may be that I don't talk newspaper language. I talk people language."
Meanwhile, White has failed to give compelling answers to questions about his abortion beliefs and why he was an elder at a church that opposes gay marriage. (He announced his resignation from the position in late April). "You're not going find a church where everyone agrees," he said. "It's a community."
Ultimately, the debate simply highlighted underlying tensions and inherent weaknesses that have been visible on both sides for a while. And in the end, nobody "won" because, of course, neither has a truly convincing answer as to how they plan on defeating Governor Greg Abbott and his $50 million campaign warchest.