Lupe Valdez's Record as Sheriff Spells Trouble with Young Latinos
"Just because you're a Latino doesn't mean we're going to come out to vote for you because you look like us," a student activist said.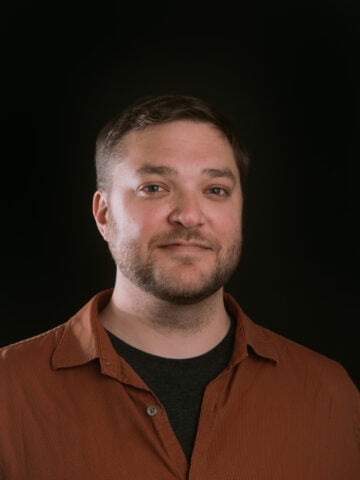 Lupe Valdez has made her historic tenure as Dallas County sheriff a cornerstone of her Democratic gubernatorial campaign. But as President Trump ramps up immigration enforcement, Valdez's record of cooperation with federal immigration authorities has drawn intense scrutiny from young Latino activists around the state.
That tension was highlighted Sunday afternoon at a town hall in Austin hosted by Jolt, a Latino-student-led group launched after Trump's election that aims to unleash the untapped power of Hispanic voters in Texas. Valdez and her opponent in the runoff, Andrew White, participated, along with Democratic land commissioner candidate Miguel Suazo and U.S. Senate candidate Beto O'Rourke.
After failing to clearly answer questions from a Jolt member about her "anti-immigrant" track record as sheriff, the group endorsed White, a white Houston businessman, son of a former Texas governor, and an unabashedly moderate Democrat. Three weeks from runoff election day, it's a stark blow to Valdez's campaign — one that puts into question her ability to shore up support (let alone drive up turnout) among Latino voters. Democrats running statewide and in legislative and congressional races need Latinos to come out to vote at unprecedented rates in order for a blue wave to take hold in Texas.
The questions about her record as sheriff came from Karla Quinoñes, a high school student in Dallas.
"Ms. Valdez, you were the sheriff of Dallas County for many years, and it seems that your legacy was one of supporting anti-immigrant policies that actually expanded ICE enforcement. Given that, one, the Dallas community walked out of your forum with ICE saying that you turned your backs on them; two, you complied with every ICE request for warrantless ICE detentions even when other counties, like Travis County, were taking a courageous stand against them, and three, you opened the county's facility doors to ICE and even entered a bed-renting arrangement. Why should we trust you today?…Will you take a stand against unconstitutional ICE holds and jail deportation?"
"Of course, look at me, I'm going to fight for as much immigration as I can," Valdez said, "but immigration is a federal issue and there are certain things that we have to do. Unfortunately what she was discussing were several things that were quite misunderstood."
Valdez then went on to talk about her support for comprehensive immigration reform and protecting Dreamers and that she testified against the Legislature's sanctuary city ban multiple times. Valdez did try to address the 2015 meeting in which immigrant rights activists walked out. "The thing that was uncomfortable about that was there were many people there that needed to hear what they needed to do, what they could do, and the director of ICE was standing right there to tell them."
Jolt tweeted after she finished her response that they would have liked her to answer in more detail.
"I thought [her answers] were pretty empty," Jamileth Ortega, president and founder of Jolt's Texas State University student chapter, told the Observer. "She really went around [the questions] and tried to use her background to have us empathize with her. Yes, a lot of us relate to her background but it's not an excuse. It doesn't make us look away from the negativity that comes with how she's dealt with [Immigration and Customs Enforcement] in the past."
After the event, Valdez reluctantly addressed a group of reporters, dismissing allegations of an "anti-immigrant" record as "one person's opinion" and insisting there's a misunderstanding of her track record. "I went to fight SB 4 way before anybody else."
Valdez then promptly ended the press scrum. "I've given you some answers. You wanted some answers, and I've given them to you. OK, now let us do what we love to do best and deal with some of the voters and go on to some of the other things we've got to do."
White pounced after the event. "I think her record as sheriff came out today," he told reporters. "The record doesn't reflect well on her at all."
This isn't the first time that Valdez has been scrutinized for her career as Dallas County Sheriff, nor for inadequately answering policy questions. Valdez has also lost endorsements from the Houston GLBT Political Caucus, one of the largest LGBT groups in the state (Valdez is gay), as well as her hometown newspaper the Dallas Morning News, which said, "We were disappointed by her gross unfamiliarity with state issues…particularly an almost incoherent attempt to discuss state financing."
But the latest snub from a group that is specifically focused on the interests of young Latino voters should be particularly concerning to Democrats. It's widely speculated that Valdez was recruited to run for governor by Democratic insiders largely as a way to drive up Hispanic voter turnout around the state. "The fact is that Lupe Valdez is there to do one thing, which is help energize Hispanic voters in November and get them to turn out," Colin Strother, a Democratic political consultant, told the San Antonio Express-News earlier this month.
The Jolt snub shows that Valdez's name — despite Democratic Party hopes — won't automatically generate enthusiasm. She still has to convince voters to support her.
Valdez's campaign did not respond to a request for comment about Jolt's endorsement.
"[Young Latinos] don't want to be used as bargaining chips anymore. We're not seeing change," Ortega said. "Just because you're a Latino doesn't mean we're going to come out to vote for you because you look like us. You also have to represent our values and fight for us. There's no point in having Latino representation if your actual values aren't being represented."
Ortega added that the Jolt endorsement committee didn't find either gubernatorial candidate particularly strong — members still have concerns about White, too, including his border-security business, which he defended at the town hall as a way to stop sex trafficking. "In endorsing White, it doesn't mean the work stops there. We'll keep pushing him to fight and represent us."