Trump Administration Sets Up Potential Deportation Factory for Reunified Families in South Texas
The for-profit Karnes County facility is a hotspot in a nationwide fight against swift deportations of reunified families, who may have had their rights violated while detained.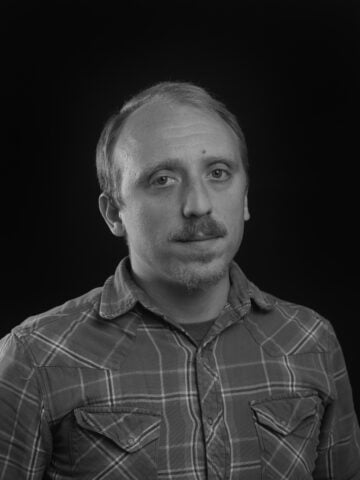 Above: A court order is currently blocking the government from deporting reunified parents and their kids, including those at Karnes, but that could change with a court ruling as early as Friday afternoon.
As the Trump administration fights in court for the right to immediately deport reunified families, it's setting up a deportation factory in South Texas to carry out the plan, according to court filings and attorneys. Most of the more than 1,000 families reunified so far have been released to U.S. nonprofits, many with ankle monitors. This week, however, the government said in court filings that it plans to use the 830-bed Karnes County Residential Center to temporarily hold hundreds of other families facing imminent deportation.
Reunified families began pouring into the privately run family detention center in the last couple of days. As of Wednesday night, the population was 300, and fathers with children arrived throughout the day on Thursday, Jennifer Falcon, a spokesperson for the San Antonio nonprofit RAICES, told the Observer. As of Thursday afternoon, the group's attorneys said all 35 parents they had spoken with were on the cusp of deportation, with either signed deportation agreements or final orders of removal.
At the moment, a court order is blocking the government from deporting reunified parents and their kids, including those at Karnes, but that could change with a court ruling as early as Friday afternoon.
"We're trying to help as many people as possible, but the government isn't telling us their plan. … Everything is chaos still," said Falcon, adding that she feared many could be removed without access to legal counsel. Some parents inside Karnes want to revoke their removal agreements, she said, telling RAICES attorneys that they signed them in confusion or out of desperation to get their children back.
On Thursday, Falcon said facility operators had also blocked off the parking lot to media and other unapproved visitors, which she called an unprecedented move. The jail-like center, run by GEO Group, is located in a rural area of fracking and farming about 50 miles southeast of San Antonio.
Even those on the frontlines of ICE's reunification plan are struggling to make sense of the chaotic logistics. For example, just under two weeks ago, the Karnes facility was vacant. On July 14, all the mothers and children at Karnes were abruptly transferred to Texas' other family detention center, the South Texas Family Residential Center in nearby Dilley. Immigration attorneys say the move was unannounced and unexplained. Shortly after, a few dozen reunified fathers with children were brought to the Karnes facility, a move that puzzled attorneys since other reunified families were being released with ankle bracelets at the time. An ICE spokesperson did not respond to an Observer request for comment.
Karnes is a hotspot in a nationwide fight against the swift deportation of reunified families, who may have had their due process rights violated in detention. The legal battle is being waged in a California federal court where the ACLU is suing the Trump administration over its separations policy. On Wednesday, the civil rights group filed a raft of affidavits in an effort to persuade the judge to halt ICE from deporting families less than seven days after reunification; a hearing is set for Friday afternoon.
Wednesday's court filings detailed a travesty of due process. Indigenous Guatemalan parents allegedly signed forms agreeing to be deported without their children, despite not understanding a word of the documents. Others were erroneously told by government agents that they had no right to asylum, or that they had to choose between losing their kids and deportation. The government has said it already deported the parents of more than 440 children still in the U.S. It's possible some will never see their parents again. The Trump administration now plans to "immediately" deport many more reunified families, the ACLU attorneys claim.
The trauma of separation also means families need more time than usual to sort out their legal cases, attorneys say. Even though the families arriving at Karnes in recent days are in the final stages of removal, a lawyer can still help them pursue their immigration cases, especially if they were misinformed by government agents or too traumatized to properly explain their cases before.
In an affidavit filed Wednesday, RAICES attorney Manoj Govindaiah described how time-consuming it's been to work even with the handful of reunified fathers and kids who arrived at Karnes last week. He reported that children clung to their fathers, precluding necessary one-on-ones to discuss sensitive issues. Mistrusting dads demanded that he produce multiple forms of ID to prove he was an immigration attorney, not a government agent there to separate them again. Other fathers, he said, simply cried inconsolably, making interviews impossible.
"Parents have reported to us that their children look different than before," Govindaiah wrote. "Their children have grown, are thinner, don't act the same. I have seen children that have appeared angry at their fathers. This means that we are attempting to talk to a family at the same time they are relearning how to communicate with each other."