Trump's New Immigration Lockup Draws Local Opposition in Conroe
A private prison company is building an immigrant detention center in the seat of Montgomery County—whether residents like it or not.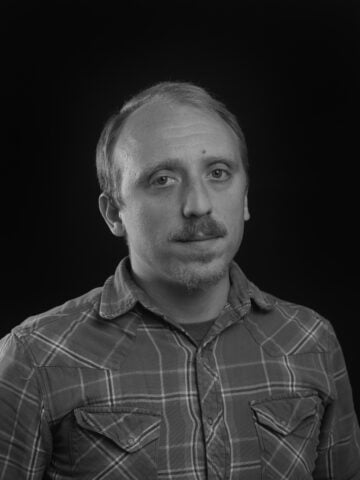 A version of this story ran in the August 2017 issue.
The people of Conroe are getting a new, 1,000-bed immigrant detention center whether they like it or not. The GEO Group Inc., one of the largest private prison corporations in the nation, has already broken ground at the site of what will be the first new Trump-era immigration lockup. "It's going ahead; I don't think I have any say-so," said Toby Powell, Conroe's 76-year-old mayor.
In April, the federal government awarded GEO a contract to build and operate the $110 million facility, which the company says will earn $44 million in annual revenue. GEO promises to bring nearly 340 jobs to Conroe, a city of 82,000 tucked in the pines just north of Houston. Conroe already hosts an even larger immigrant detention center and a mental health facility, both run by GEO.
But Powell is not impressed. "The majority are $20,000-a-year jobs, which are right at the poverty line, if not below," he said. It's true the city will get some new property taxes, "but by the time you think about the burden upon your infrastructure with the low-paying jobs, it's pretty well gonna wash out."
GEO spokesperson Pablo Paez said the jobs will come with "average annual salaries ranging from $28,000 to $50,000."
Private prison corporations usually locate their detention centers and jails in poor, isolated and economically depressed towns — places like Pearsall and Dilley in South Texas, or Taylor outside of Austin. Conroe, on the other hand, is booming. Last year, it was the fastest-growing city in the nation.
In 2013, the city christened a large technology park, and residents can also commute to Exxon's new campus in The Woodlands for work.
When the idea for the new detention center was first floated in 2013, the editorial board of the Conroe Courier wrote, "It's not the type of growth Conroe residents should want." They quipped: "What will Conroe become? Con-vict-roe?"
For the mayor, becoming "Con-vict-roe" is a public safety matter as well. "We don't know the detainees they're going to have," Powell said. "They may be MS-13 groups. … So we could have a mixture of a lot of different types of people coming [for visitation], which I'm fearful for the safety and security of my city."
Gregory Palmore, spokesperson for the Houston Immigration and Customs Enforcement (ICE) field office, said the facility will hold immigrants waiting for their cases to resolve or those awaiting deportation. "Individuals with varying criminality are also housed in ICE detention centers and placed in pods based on their level of criminality," he said.
There's likely nothing the mayor or residents of Conroe can do to stop the facility. The contract is between GEO and ICE, and Conroe already issued the necessary building permit, which Powell claims he was powerless to stop.
Perhaps the only hope is a dramatic outcome in an ongoing GEO-related lawsuit.
The Campaign Legal Center filed suit in June to obtain documents it thinks will show GEO violated federal law by donating to Trump's campaign despite being a government contractor. The company gave $225,000 to a Trump super PAC through multiple donations, starting about eight months before the company won the Conroe federal contract.